DRI Names Tom Clark as Partner
DRI Names Tom Clark as Partner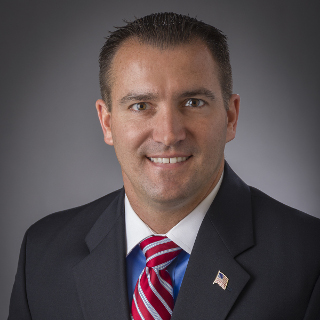 September 9, 2021
Solon, Ohio - Direct Recruiters, Inc. (DRI), Executive Search, announced that Tom Clark has been promoted to Partner. He currently leads DRI's Supply Chain & Logistics, Military Transition and Military Leadership Excellence practice areas. Tom also held leadership roles in DRI's Contract Staffing business and was instrumental in aligning the permanent placement and contract staffing businesses to offer clients total, customized, performance-based recruiting solutions.
Tom joined DRI over six years ago after gaining extensive experience managing high growth, multi-division, multi-billion-dollar businesses. He is a former U.S. Army Captain and Airborne Ranger that led troops in combat in the global war on terrorism and served as a subject matter expert on logistics. Tom is the President of the Council of Supply Chain Management Professionals Cleveland Roundtable and has been involved in Toastmasters International for many years. His unique background and experience help him to identify and deliver exceptional talent in the Supply Chain and Logistics space.
According to Dan Charney, President, "DRI is proud to name Tom Clark as our newest Partner. Tom is a great leader, motivator and has been a great asset to our team. With Tom's leadership, we look forward to continued growth in our Supply Chain & Logistics practice area and DRI as a whole."
To contact Tom Clark, 440-996-0874 / tclark@directrecruiters.com.