Mike Silverstein and Kasey Fahey Interview Scott Kornhauser, Azuba
Mike Silverstein and Kasey Fahey of Direct Recruiters interview
Scott Kornhauser, CEO of Azuba and Founder of Healthation (Aldera)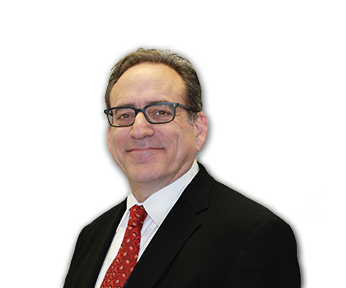 Scott Kornhauser is the CEO of Azuba and the Founder of Aldera, formally known as Healthation. Mike Silverstein is a Managing Partner and the Director of Healthcare IT at Direct Recruiters, Inc. Kasey Fahey is the Payer Practice Lead of the Healthcare IT Division at Direct Recruiters, Inc.
Tell us about yourself and the company.
My career has been a logical progression. I started in the pharmacy industry, first as VP Operations for a drug wholesaler in New York. This led to an operations executive role for two successful mail order pharmacy and PBM startups. These then lead logically to my role as President of ComCoTec, where I brought the first and most widely deployed commercial PBM system, RxCLAIM, to market in 1991. Today RxCLAIM processes over one billion pharmacy claims annually. After delivering real-time pharmacy adjudication systems for 10 years, it was only logical that I founded Healthation in 2002 (now Aldera), delivering the industry's first core payer administration system that is architected from the ground up for real-time rules based adjudication across all lines of business.
I am currently the CEO of Azuba. Azuba's mission is to improve health outcomes by empowering patients and caregivers with meaningful use of their electronic health records – anytime, anywhere. Azuba enables patients and caregivers with mobile access to the patient's health and medical records across healthcare providers (physicians, hospitals, pharmacies, labs, dentists, urgent care, etc.), payers (insurance companies) and Health Information Exchanges (HIEs) while securely sharing that information with other providers, caregivers and family. Azuba is the perfect activator for patients manage their own health in this new age of coordinated care and personalized medicine. Enabling patients to liberate and activate their own lazy data—Azuba turns the family health history into an indispensable high value
asset for generations to come.
You're a successful entrepreneur in the payer space and built Healthation (Aldera); how did you see the industry change in those 10 years, and what is your advice to other entrepreneurs?
My advice is to recognize that rapid change in the US healthcare industry is glacier slow as compared to other industries. You need to be prepared for this financially and spiritually. When I started Healthation there was no Affordable Care Act, but it was clear that the political and economic winds were headed towards reform…towards transformation. I think we have seen more transformation in the past 10 years than in the past century combined. But innovation and growth in this market has proven to be challenging. Nimble organizations, technology, and investment are the key ingredients to success. So my advice to other entrepreneurs is have a long-term vision, be patient and stay nimble.
What are the most important market trends to help set company strategy for the future?
I like to refer to what I call the four truths when summing up the current market trends. First, the market is going through a retail transformation. Second, the foundation for this retail transformation is a shift from fee for service to value based models. Third, these value based models require coordinated care to work. And fourth, coordinated care requires real-time interoperable information at the point of decision, sale, and care in order for it to work. Any future strategy must align with these market trends. For example, retrospective data analytic tools without real-time automated decision support capabilities
will not be very useful in the retail coordinated care market.
How are you helping to transition patients into becoming active healthcare consumers?
At Azuba, we believe that healthcare consumer activation and engagement starts with ownership and management of comprehensive personal health records. The market condition – political, social, technological and economic, are all aligning to support retail healthcare consumers. From insurance exchanges to mobile bio-metric monitoring devices, consumers have a growing retail marketplace of options. What they don't have is an automated way to collect, manage, and leverage all of their health records and information like they can in other retail markets. Azuba will empower them with information automation.
What is the long-term outlook of technology's influence on population health?
Well, going back to the four truths, personalized medicine and care are the ultimate goal of population health in a transformed retail market. Real-time coordinated value based care can't happen without technology. Long-term, technology needs to stay far enough ahead of the market to pull the market through its ultimate transformation. Long-term, I see technology's influence moving population health from dashboards to transactional data services that both inform and automate care.
How do you separate yourself from other mHealth companies? Do you think mHealth will revolutionize the healthcare industry?
mHealth is revolutionizing the healthcare industry…both technically and culturally. It is accelerating the market awareness and expectation of what's possible and thus desirable in a truly connected healthcare world where consumerism rules. Azuba is not a mHealth company as much as it is a mHealth enabled company. At the end of the day Azuba is in the data business. It just so happens that mobile platforms are dominating consumer communication now and into the foreseeable future.
What is your philosophy on leadership and can it be learned? Any thoughts on how to solve the leadership shortage?
Certainly it can be learned. I think leaders never stop learning. For me, whether you are a leader or not, the most important ingredient for career success is what I call the cumulative benefit factor. If there is no continuous cumulative benefit from your work experience, you are not going to have career growth. Especially in this complex US healthcare market. Understanding this very complex ecosystem and how your area of expertise fits into the bigger picture is invaluable. Leaders need to be more than organizational mechanics; they need to be visionaries that can connect the dots for their team. Each team member then has to be given the tools to do the same. Solve the shortage? Retain and continually educate high quality people so they can add that cumulative benefit factor. Teach them to connect the dots.
How will communication across the continuum of care effect outcomes?
Now I am going to start sounding like a broken record. Coordinated care across the continuum of care is the key to effective outcomes. That's why at Azuba we are focused not only on creating the market's first ubiquitous patient health record, but also the "data factory" for real-time data transactions that enable meaningful conversations between all endpoints in the coordinated care delivery system. Like other market data factories, such as Google, Apple, Facebook, Twitter, eBay, LinkedIn, and Priceline, the Azuba data factory sits in the middle, connected directly to consumers, who provide content, feedback, and permissions.
Where do you see the Payer market moving in the next 5 years?
Everyone is talking about the new intersection of payers and providers…providers as the new payers.Payers are deploying an increasingly complex set of tools, technologies, incentives, policies, and analytics to coordinate value based care while sustaining profitable growth. The "XM" of healthcare in the new value based marketplace includes care management, case management, utilization management, disease management, outcomes management and population management. All this management is complex and expensive. Increasingly, payers are franchising themselves into the new at risk provider market. They are packaging their administrative, clinical, underwriting, and technology assets for deployment within provider led at risk initiatives. Over the next 5 years, this will inevitably lead to some interesting business roll-ups and combinations.