In today's candidate-driven market, every company is competing for top-talent. While in the past, candidates may have been more hesitant to make major job decisions, they are now fast-moving and have their pick of jobs. This makes it extremely important to pay attention to the time taken to complete the hiring process. However, speeding up the process doesn't mean you have to lower your standards. Here are 4 tips for hiring faster while still ensuring quality during your process:
Write a great job description
Starting off on the right foot and getting ahead in the process starts with a clear and concise job description. It is extremely important to provide details like required competencies, skills, motivations, behaviors, etc. for the job at hand. An accurate description will help you and/or your recruiter pull in relevant candidates faster than having a too vague or too lengthy description.
Streamline your process
How many steps are candidates currently going through in your hiring process? Identify the parts of your process that could be consolidated or eliminated, to save time in your process. For example, instead of asking for references after the position has been offered and waiting to get them, consider references at the time of a final interview. Additionally, be sure to hold hiring managers accountable for making a decision in a timely manner to keep the process from slowing down.

Utilize Technology
To accelerate your search process, allow job seekers to use video interviewing to provide a more comprehensive profile of themselves beyond the traditional resume. For hiring managers, this is both efficient and collaborative as well as enables them to gain a truer sense of the individual before inviting them to interview in person.
Rely on your recruiter
An outside recruiting firm will have the network and resources in place to find passive candidates and the talent needed for the job. This will save you the time of sorting through countless resumes and setting up the entire process on your own. Recruiters will present you pre-qualified candidates that fit your needs, making the hiring process efficient and effective.
Analyzing your hiring strategy is important to do periodically to continuously improve. Not only will you land in-demand talent by moving quickly, you will also have an edge on your competition.
The quickest way to eliminate yourself from a job process is by having mistakes on your resume. Beyond the obvious grammatical and spelling mistakes to avoid, there are 5 other BIG mistakes to be aware of and stay away from:
1) Not including keywords that match the job. Your resume must show that you are qualified for the job so include keywords on your resume to refer to the specific position. You have very little time to grab a hiring manager's attention so don't send a generic resume. You will be lost in the pile.
2) Focusing on the wrong thing. Candidates often explain their responsibilities but forget to include results. Set yourself apart from the pack by highlighting specific accomplishments. The more quantitative, the better. In fact, numbers and metrics speak louder than words.
3) Being too modest. Don't forget to include any awards or recognition you've received such as "President's Club Member" for being over quota by 25%. Also, include any community service awards you received. Hiring managers look favorably upon people who not only work hard at the office but make a difference in the community as well.
4) Leaving unanswered red flags. Candidates usually wait until the first interview before addressing any gaps that may be on their resume, but this can prove to be a mistake. Most candidates won't make it to a first interview if the issues are not explained on their resume, cover letter or even LinkedIn profile. So if you moved around a lot in your career, it would be to your benefit to explain the reasons for your movement.
5) Writing too much. When writing your resume be as succinct and concise as possible. Keep your resume to 1 or 2 pages max. Bullet points and short paragraphs enhance readability. Limit your resume to the last 10 - 15 years of work experience. You don't need to include everything you ever did.
Categorized:

Candidate Advice, Career Advice

Tagged:

candidate, Direct Recruiters, DRI, job hunt, Job Search, jobseekers, recruiter, resume, resume advice, resume tips

Ashley Gannon, Executive Recruiter for Plastics and Flexible Packaging recently had the opportunity to interview Steve Eglowstein, Director of Sales at IPL Plastics. Mr. Eglowstein shared helpful insights regarding the plastics packaging industry, innovation, and leadership.
Please tell us about yourself and your company, IPL Plastics.
I have had over 15 years of Plastic Packaging experience, most of which have been in the manufacturing of rigid plastic containers. I have had roles from producing in sales to leadership. Currently, my title is Director of Sales and I lead Sales Reps from the Southeast, out to the Gulf Coast and the entire West Coast throughout that division. IPL Plastics is now the third largest manufacturer of rigid plastic containers in North America. IPL is comprised of 4 business units -The bulk division which is all plastic containers from 0.5 up to 6 gallons in rounds, squares, rectangles and various shapes and styles, a retail division, which is the smaller type of plastic containers that are synonymous with yogurt and sour cream and products you see mostly in the retail sector, a material handling division which is primarily storage handling containers, and an environmental division which are roll-out trash cans.
What led you to pursue the Plastics/Packaging industry in your career?
I think what really caught my attention in the Plastics/Packaging industry was the opportunity to work within an industry that is always growing and changing. Whether it is in food, chemical, or industrial, types of packaging are always changing. There are many initiatives that have been ongoing in the OEM to retail markets. The innovation and constant change is very present in Plastics Packaging, and finding a company that was open and invested in innovation allows you to get to the right customers for the right reasons.
IPL has a culture of innovation and commitment. How do you encourage innovation on the teams you lead?
It starts with a company like IPL who provides best in class product and service. Having these key components allows your team to collaborate with customers and truly provide solutions and the ability to differentiate yourselves from the competition. We, at IPL, encourage our teams and our sales folks to constantly think outside the box. We hire creative minds who are constantly looking to provide solutions, options or variations to the way that you're doing things. Hiring people that have that mindset and then having a best in class company, best in class product, and having a team internally that welcomes that, drives innovation and people take to it. Each opportunity in our company is worth exploring and if it makes sense we will do it. We are probably more flexible than most of our competitors, so for that reason it creates an environment in itself that promotes innovation, thinking outside the box and coming up with new ideas.
What trends do you expect to see in the Plastics/Packaging industry in the next 5 years?
Source reduction is definitely a key proponent, not only from an environmental standpoint, but also reduction in costs. In addition, state of the art decoration has become more accessible to medium and small customers. IML or in mold labeling is something 10 years ago only large brand owners could afford to do. Through technology advancements, it's not just for the companies who have a huge wallet, now some of the medium and smaller accounts can use state of the art decoration. I think you will see more and more of that. Being able to do shorter runs with decoration will be more available in the next 5 years, so driving out material, driving out costs, and using types of decoration in an economical way are trends I see. Lastly, innovation is not going to stop. Coming up with the best and newest mouse trap is an ongoing topic that has no finish line.
What traits do you believe are necessary in leadership?
The first is being able to hire the right people. One of the reasons we work with DRI is they give us the ability to hire the right people, by putting the right people in front of us. Additionally, being able to have access as a leader, keeping your ear to the ground and finding talent that can add value to the team is important. I think that once you've got the right people on board then it becomes leading by example. My job, in essence, is to remove obstacles and do everything in my power to help that person succeed whether in metrics, goals, and dollars; that's my mantra. My job is to stand behind someone and help them move the pile and help them succeed in closing business, and achieving their personal and professional goals. We provide all the training and guidance but once you hire the right people and give them the right tools, leaders should be asking, 'how can I help you?' It's not about who works for you, it's more or less becoming teammates and partners and creating collaborative relationships.
Describe the approach you take to attracting and retaining high impact talent at IPL Plastics.
I think one of the assets that IPL's culture has is having a collaborative and entrepreneurial type spirit. Some of our best in class competitors are very set in their ways. Having a leadership team that is open to new ideas, and wants to collaborate with their teammates seems very well received with the people that we talk to. It seems to be the culture people want to be around instead of the less flexible environment. There's nobody at IPL that puts themselves above anybody else. We all consider ourselves partners, coworkers and we all work together for a common goal so people feel apart of the process and that's how you get a better buy in.
What or who has motivated and influenced you to be successful in your career? Have you been involved in mentorship throughout your career, whether being mentored or mentoring others?
I have been very fortunate to have worked with and for people I would consider mentors. I have been given the opportunities to go through formal training and worked with good mentors who have taught me great skills in sales and leadership. These people have enabled me to pick up some great habits and great skillsets. As for mentoring others, part of my job is to mentor the people who report to me to certain degrees, helping them provide solutions and recommending how to handle different situations. Some people are just as experienced as I am, so the last thing I want to do is to tell them how to do their job. My job is to find out what can I do, how can I help, and how can I remove obstacles. For those with less experience that come across a situation they need help with, we will sit down, brainstorm, and look at our options to figure out the best way to handle it – that is one way I can provide some mentorship.
What is the biggest challenge facing the industry right now?
Top manufacturers need to have the ability to be flexible to meet and exceed customer expectations. There are folks that are much larger or much smaller that are very ingratiated in standard operating procedures IE, "that's how it's got to be done", but business climate has changed over years. There are spikes and valleys in businesses and there are different senses of urgency and needs so the biggest challenge in the industry is being that company that not always says yes, but has the flexibility and open-mindedness to look at ways to help customers meet and exceed their expectations.
What do you think is necessary to be a successful salesperson in your industry?
There are a lot of people in our industry from the sales standpoint that are used to doing things the same way that everybody else has done it for some period of time and I don't believe that necessarily holds true anymore. Customers in the industry have evolved. The average customer is more astute as to entertaining a new vendor coming in, listening to the questions they ask and the way they conduct themselves, and they're saying to themselves, "Is this someone I can look at as a partner? Do they have our best interest at hand? Are they bringing new ideas to the table?" This is a different mindset than just trying to speak to customers to sell your product or service. Salespeople need to enable themselves to get in front of customers and ask them a lot of questions, find out what they're doing, how they're doing it, where they want help, and then providing solutions, suggestions or options. When you do that, then you become an extension with a company and you are viewed as a partner with your customer. I think that's very important and the industry needs it.
Ashley Gannon
Executive Recruiter
agannon@directrecruiters.com
440-991-1064
A few weeks ago I had the opportunity to attend HIMSS in Las Vegas, joining over 45,000+ professionals in attending educational sessions, visiting vendors throughout the exhibition floor, and networking with professionals immersed in the Healthcare IT industry. Being my 6th year attending HIMSS, I look forward to the opportunity to meet with emerging technology companies and leaders in the Healthcare IT space that are making an impact and growing significantly. Below I have highlighted several of the interesting companies I met up with to share an overview of their company and the interesting initiatives they're taking in the Healthcare IT space.
Caresync: Care Coordination solution with over 100,000 Medicare patients using their solution/service. Their goal is to allow collaboration between every stakeholder in the care continuum and help get the right information to the right care team member at the right time. In helping their patients navigate their way through the Health System, they improve the quality of care and patient experience drastically. CareSync recently opened a new futuristic office in Tampa due to its explosive employee headcount growth. In 2017, CareSync received a 5-star rating from BridgingApps.
Certify: Biometric Authentication solution that was customized for healthcare. Certify is focused on Patient Identification to improve patient satisfaction, clinical outcomes and security while reducing fraud and duplicate EMR records. Using biometric data like a fingerprint, patient and hospital staff can be easily identified to improve clinical workflow and efficiency.
Cohero Health: Respiratory Disease Management company that is leveraging mobile digital therapeutics technology to keep their patients healthy and breathing smarter. Recently the company has brought in a new CIO, CTO and Chief Client Officer. They have partnered with AccuWeather to predict symptoms and triggers for their patients based on environmental conditions including temperature, humidity and seasonal allergens.
Conversa Health: Healthcare Conversation's platform is using its "Conversational AI" to improve how patients and care teams communicate around key health experiences like chronic condition management, post discharge, pre- and post-surgery, medication adherence and lifestyle health coaching. Patient data is utilized to make these automated digital conversations more personalized. Conversa was also featured in some new industry research that highlights the growing adoption of automated patient experience technology and AI.
Datica: Providing Cloud Compliance to promote health innovation. Datica provides any healthcare company the opportunity to focus on health innovation while they ensure the solutions their customers invent meet the burdensome healthcare compliance and security requirements (HIPAA, HITRUST, GDPR and GxP). Datica manages compliance and security on AWS and Microsoft Azure and helps healthcare companies bring their software solutions to the cloud.
Happify: Evidence-based gamification platform that helps people build resilency to better deal with the stress, anxiety and depression of everyday life. The Happify platform promotes better emotional/mental health and overall wellbeing.
Healthfinch: Practice automation platform that covers prescription renewals, care gaps and visit planning to help healthcare organizations automate, delegate, and simplify routine busywork so their clinicians can spend more time treating patients. It saves providers, on average, 30 minutes per day. It helps increase staff efficiency at least 4X, resulting in faster turnarounds on patient requests. Healthfinch won the 2018 Innovation Award from athenahealth's MDP program and was a member of Epic's first App Orchard class.
ILÚM Health Solutions is a subsidiary of Merck Healthcare Services and Solutions and is focused on the use of real-time information to support patient management decisions, quality programs, and better outcomes in infectious diseases. ILÚM partners with provider organizations through a program-level Insight platform, point-of-care clinical decision support and clinical collaboration and ongoing quality consulting. The ILÚM approach is powered by precision medicine capabilities which support improved antibiotic prescribing and individual patient management.
Intelligent InSites: Real-Time Operational Intelligence vendor that focuses on RTLS/RFID, Asset Management, Workflow Management, Environmental Monitoring, Patient Safety and Infection Control. Having both a mobile and desktop platform, Intelligent InSites provides its customers with second to none analytics and dashboards to improve financial and operational efficiency, quality, regulatory compliance and patient satisfaction. InSites helps its hospital customers improve their operating margin, bed occupancy rate, asset utilization rate, patient satisfaction and physician performance while reducing hospital incidents' time to service and length of stay. In the Summer of 2017, InSites won the Best IoT Healthcare Platform Award from MedTech Breakthrough.
Intelligent Retinal Imaging Systems: IRIS' Diabetic Retinopathy Diagnostic solution helps caregivers prevent their patients with diabetes from going blind. Its early-detection screening platform provides an end-to end-solution for primary care including patient identification, diagnosis, reimbursement and referral. This allows its customers to increase access, improve care coordination, reduce costs and achieve HEDIS compliance. The number-one leading cause of blindness in adults is diabetic retinopathy - and 95% of vision loss is preventable with early detection which is the problem IRIS helps to solve.
Livongo: Chronic Disease Management and Remote Patient Monitoring vendor that started its focus in Diabetes Management, but has since expanded into Hypertension with more disease states to be released in the future. With over 200 Employers (including Pepsi, Lowes and Target), and 4 of the largest 7 Health Plans offering the Livongo platform to their employees/customers, they have established themselves as a force to be reckoned with in the Chronic Disease Management space. The platform saves its customers an impressive $83 per patient, per month. 
LogicStream Health: Clinical Process Improvement and Control software firm helping hospital clinicians improve and better control vital clinical processes that guide patient care. LogicStream Health software works with all major EMR platforms and is in use at more than 300 hospitals today.  It is must-have software that reduces variation and ensures customers' clinical processes and workflows are standardized and aligned with evidence and best practice. Healthcare systems are saving millions of dollars and improving quality with LogicStream Health by reducing costly variation and inefficiency.  Customers include Providence Health, Texas Health Resources, Yale-New Haven, and Fairview Health Services. The company is a leading innovator in the clinical process improvement category.  LogicStream Health recently launched a series of clinical process modules that provide out-of-the box capability to improve specific clinical workflow and compliance related to numerous conditions, such as sepsis, catheter-associated urinary tract infections (CAUTI); and, venous thromboembolism (VTE).  In March, the company introduced an Opioid Clinical Process Module to reduce inappropriate uses of medication and identify high risk patients based on EMR data. 
Medical Informatics Corp: Patient Monitoring Analytics vendor that unlocks monitoring data from the bedside and transforms it into actionable information. Their Sickbay product is an FDA cleared clinical intelligence platform that gives real-time patient data that clinicians can use to identify high risk patients and improve clinical outcomes.
Odoro: Dynamic Patient Scheduling vendor that improves self booking, patient access and referrals. Odoro allows patients to schedule via: website, mobile device, portal, phone or IVR. The goal is to improve patient scheduling while reducing no-shows and leakage. 
Pieces Tech: Predictive Analytics software vendor that helps improve patient outcomes and reduce hospital costs by leveraging social determinants of health such as housing and transportation - along with medical conditions. The founder is a physician who, with his team, built a better solution for case management using AI for the entire patient journey. Pieces' models have extremely high accuracy rates due to proprietary clinical NLP and the use of licensed clinicians as human-in-the-loop are key components of the AI solution. Recently launched a new sepsis prevention tool by leveraging dashboards.
Propeller Health: FDA-cleared asthma and COPD management vendor that helps patients and physicians better manage chronic respiratory conditions. They make digital products that have therapeutic benefit. In February, Propeller achieved ISO 13485 medical device quality certification. Also in late 2017, Propeller achieved HITRUST CSF certification and partnered with Express Scripts to introduce their solution to 750,000 members in 2018.
Proskriptive:  AI for healthcare company focused on helping payers and providers improve their performance with value based contracts.  Proskriptive uses data science to help healthcare organizations to identify vulnerable patients that would most benefit from care management.  Proskriptive's unique suite of technology allows its customers to more accurately target and prioritize which patients will benefit from tailored care.  Examples include future utilization risk, care management impactability, non-acute ED utilization, and many others.       
QLess:  Cloud-based technology is customized for healthcare organizations to deliver vital patient services in a timely and efficient manner. Patients are able to join a virtual waitlist and wait remotely – from the office, while running errands, or from the comfort of their own home – until they're ready to be seen. The platform allows healthcare providers to create tailored management solutions to provide high-quality care, reduce the time patients spend in the waiting room, and boost efficiency among doctors and staff. Built within the QLess platform is FlexAppointments which seamlessly integrates existing appointments with walk-in customers – an elegant solution to eliminate scheduling gaps when appointments are canceled. The interactive appointment scheduling solution also offers bi-directional communication connecting your staff with patients so if they are running late, they can request more time.  
Redox: Integration Platform that allows healthcare organizations and software companies to exchange data in a matter of days. Interoperability is all the rage in healthcare these days and Redox makes it easier than ever and removes barriers to innovation.
Relatient: Patient Engagement vendor focused on reducing no-show rates by providing appointment reminders, non-medical transportation and on-demand patient outreach. In addition, they improve the patient experience by improving the patient check-in process, providing health campaigns and administering automatic patient surveys. Relatient also allows patient to pay over text which significantly improves customer collections.
Solera Health:  Solera has introduced a non-medical network model that has quickly gained traction with over 35 health plan clients and 75 employers. Solera integrates highly-fragmented community and digital prevention and health management solutions into a network, and matches individuals with their "best fit" program provider based on their needs and preferences. Solera's high performing network solves for program fatigue, sustained engagement and pay for performance. 
UpDox: Healthcare CRM Connectivity platform for Medical Practices, Pharmacist and Post-Acute Care. Updox allows its customers to collaborate with their referral partners to get a complete 360-degree view of a patient's health. Updox provides: Appointment Reminders, Surveys, Patient Portal, Patient Payments, Direct Messaging, Online Scheduling and Electronic Faxing. These tools reduce no-show rates by approximately 30% while reducing paper and hardware costs by 50%.
Validic: Health Data Platform that enables access and integration to patient-generated data from mHealth apps, devices and wearables. They have connected to over 400 clinical and consumer-grade health devices. Validic provides hospital and health plan customers with real-time alerts based on a rules engine it developed. In February of 2018, Validic launched its own lightweight Remote Monitoring platform.
Vivify Health: Remote Patient Monitoring Platform helping move the industry toward value-based care. Helping its patients manage their chronic disease, Vivify is one of the leaders in mobile population health management. In 2017 Vivify was awarded a patent for extending EMR's with Digital Health.
Voalte: A healthcare communication platform transforms the way clinicians communicate, improving clinical workflows, operational efficiencies and patient outcomes. With a Voalte smartphone solution, clinicians can share information securely and seamlessly inside and outside the hospital. Voalte has more than 275 customers, including major health systems such as Ascension, Cedars-Sinai Medical Center, Sarasota Memorial Health Care, Texas Children's Hospital, TIRR Memorial Hermann, UConn Health, UCSF Medical Center, and WakeMed.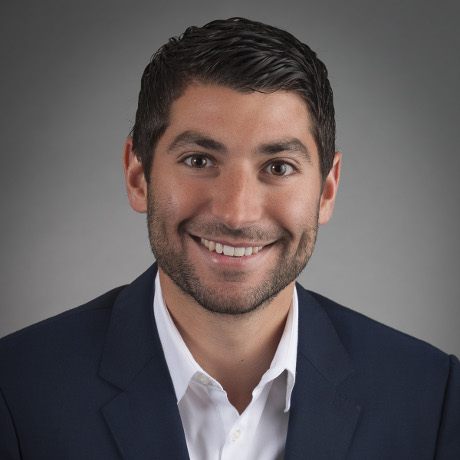 Norm Volsky
Director of Mobile HIT
440-996-0059
nvolsky@directrecruiters.com
Categorized:

DRI Recruiter Insights, Events

Tagged:

Direct Recruiters, DRI, Healthcare IT, healthcare technology, HIMSS, HIMSS18, HIMSS2018, HIT, Norm Volsky, technology
HIMSS 2018 is less than one week away and the DRI Healthcare IT team is gearing up to join thousands of professionals to learn, network, and collaborate at the leading health information and technology conference. As the DRI HIT team attends annually, there are five key tips and tricks to remember each year, or to take along with you as a first-time attendee.
Be prepared before you leave for the conference. Do your research regarding keynote sessions, exhibitors, and educational sessions and be sure to establish what your goals are for the conference, what you plan on attending, or who you would like to meet. This will give you the opportunity to make a game-plan for the conference, and allow you to schedule meet-ups with other attendees. Downloading the HIMSS18 Mobile app can also help you plan.
Get involved on social media before, during and after the show. Connecting with HIMSS Facebook page, as well as the HIMSS Twitter handle is just one extra way of networking and following what's happening at the conference. Use the hashtag #HIMSS18 on Twitter and be sure to post your photos and insights including it to gain more traction with other attendees.
Wear comfortable shoes, your nametag, and bring business cards and snacks. Being such a large conference, you will be doing a lot of walking; do yourself a favor and wear shoes that won't hurt your feet, and snacks to keep you fueled all day. In addition, you should be prepared to brand yourself from wearing your nametag to handing out multiple business cards to other industry professionals.
Take notes. Stay focused during the event, be sure to write down who you meet, interesting facts you learn, or reminders for follow-up after the conference. Listen and observe attentively and engage with as many professionals as possible.
Enjoy the conference! Whether it is your first time attending, or you are a HIMSS conference veteran, enjoy the opportunity to connect with others in an environment focused on Healthcare IT and how to make it even better as a whole.

As we prepare to put these five tips into action, let us know about your experience at previous HIMSS events, what you are looking forward to, or if you have tips to add to our list. If you are attending HIMSS, the DRI team would be happy to schedule a time to meet up with you to network. Please contact a DRI team member to set up a convenient time to network!
February 14, 2018
By Christy Fox, Director of Marketing
What is the difference between management and leadership? To some, the words might seem interchangeable, however, this is not the case. Professionals across all industries should try to find a balance between the two to lead a successful team.
Here are six points outlining the differences between management and leadership. Where are you excelling and where are you lacking in your management or leadership roles?
Leaders are inspirational and work to take their team to the next level.
Managers execute day to day tasks and make sure day-to-day operations run smoothly.
Leaders influence people; many come to leaders for advice.
Managers have subordinates who just work for them.
Leaders take risks that might take time, and resources, but will be worth it in the end.
Managers eliminate risk and get tasks done in specific, set timeframes.
Leaders think long term with goals and vision.
Managers focus on short term tasks and accomplishments.
Leaders are typically very people oriented.
Managers are driven by numbers and rational problem solving.
Leaders are proactive in building a strategy.
Managers are reactive to a strategy that has been built and they execute it.
Not all managers and leaders are built the same, but a strong combination of the points above can push you from just managing people to leading people, and drive your team to be more successful.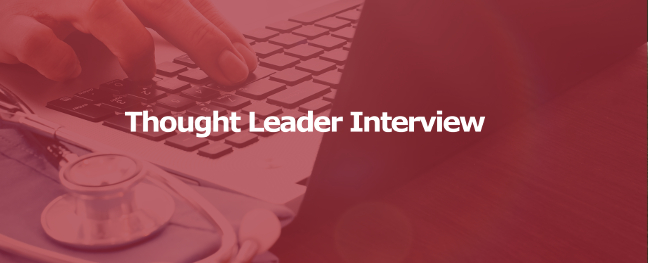 Norm Volsky, Director of Mobile Healthcare IT had the opportunity to interview Tim Coulter, COO of PreparedHealth. Mr. Coulter shared insights about his career in healthcare, as well as the interesting initiatives PreparedHealth is taking to help people get well faster in the comfort of their own home.

 Please tell us about yourself and PreparedHealth.

My name is Tim Coulter and I'm currently the COO of PreparedHealth. I've been working in healthcare for the last 15 years or so. PreparedHealth was founded by my good friends, Ashish Shah and David Coyle who I met at our last company, Medicity. David was also the co-founder of Medicity and Ashish was the CTO while I ran various departments in finance, professional services, and account management.
 PreparedHealth is focused on helping people get well faster and stay well longer in the comfort of their home. We believe there's a better way to coordinate care that happens outside of the hospital, a way that empowers the patient, connects personal caregivers and care providers, and enables payers to keep their members healthier, safer and happier at home. With the enTouch Network, everyone stays connected in real-time, receiving care updates as they happen, and improving the odds a patient's in-home care will be a success. From home-based providers to hospitals and health systems to health insurance plans, we're transforming the industry by leveraging technology and data to optimize care and improve outcomes for patients.
 What led you to pursue healthcare in your career?
 Like most people who work in healthcare, I was motivated to pursue this career based on a number of personal experiences. I spent most of my 8th grade year in and out of hospitals due to a bacterial infection which would lead to several open-heart surgeries. I was able to make a full recovery but would spend the next several years trying to coordinate follow-up care between a variety of specialists with the inability to share medical records. Every time I showed up at a new specialist after starting college, moving for work, etc. I would have to essentially start over. This experience initially drew me to the healthcare field and ultimately led to working at Medicity to help solve this problem – I instantly connected with the idea of using my career to not only provide for my family, but also help others solve the various inefficiencies of our healthcare system.
 Fast forward about 25 years from my childhood experience and I would run into another medical scenario which connected me specifically to PreparedHealth's mission - which was my father being diagnosed with liver disease. Trying to coordinate communication between my mom, my brother, and myself was difficult enough, but then throw in the complexity of trying to coordinate with the actual doctors, nurses, home health aides, etc. along with my dad's confusion from his condition and we had a horrible time knowing how to help. Even just getting clarity on what the actual initial diagnosis was, was extremely difficult.
 The other difficulty we experienced was knowing what options were available once the diagnosis was treated and he was being discharged from the hospital. Even though I had worked in healthcare for years, most of the post-acute world was still a mystery for me. Very quickly I had to learn the differences between home health, home care, hospice, palliative care, rehab vs skilled nursing, etc. - an experience which is common to many of us when our parents arrive at this stage of life. My dad really wanted to just go home and receive care there. Which ultimately, he has been able to do, and he is recovering wonderfully right now.
 PreparedHealth focuses on how to get people well faster and stay well longer in the comfort of their homes. How do you connect with this mission?
 90% of people want to age at home just like my father did. PreparedHealth's mission is to provide a platform that allows for post-acute providers and family caregivers to work together in a way that makes this desire possible. Ashish and David formed PreparedHealth based on similar personal experiences to mine and when I reconnected with them I was extremely excited to work with them again.
 What are the biggest challenges you are seeing in the industry right now?
There's a lot of noise within healthcare right now making it challenging to get our message across. The industry is inundated with constant policy updates from Washington to every vendor shouting many of the same terms - interoperability, big data, lowered readmissions, etc. Most of the discussion is focused on the hospitals and large health systems, but there aren't a lot of people talking about the home. We believe in the power of helping people age in the home and making the transition from hospital to home as seamless as possible, helping to make sure they don't head back to the hospital for an unnecessary reason. With this, we're trying to reach the post-acute providers, including home health, hospice, home care, geriatricians, skilled nursing facilities, and more. This area has historically been fragmented and lacks the data that the hospitals are just now figuring out how to use. We're excited to empower these providers by bringing more transparency and more coordinated care.
What interesting new projects are you working on?
 Our main focus is building our enTouch™ network. We're seeing some incredible results the more it grows and the more service lines that join across the post-acute spectrum. Our home health partners like BAYADA Home Health have helped lead the way for new upstream partners with skilled nursing facilities like Genesis Powerback locations and hospitals like Centegra in Illinois.  As more partners join, they are completing the care continuum and making the transition from hospital to home more coordinated. At the same time, we're investing heavily in DINA, our digital nursing assistant. She uses data-driven AI and machine learning to push proactive care recommendations so that no patient falls through the cracks. She's also leveraging data to help our providers make evidence-based care transitions.
What strategies do you use at PreparedHealth to retain top talent?

We are a young company that is growing quickly, so it's a balance of putting a focus on retaining our people, not just on recruitment. We are really picky about who we bring on, and not just from a talent perspective, but from a culture fit. You spend a lot of time with your team, so make sure they are kind, genuine people that want to make a difference. We also make sure that we invest in our employees, making sure that PreparedHealth is a place you can build a career.
 What exciting new trends and changes do you expect to see in the industry in the next 5 years?
 Healthcare is on the cusp of making some exciting changes. It's an old, slow moving industry that is apt for change. Artificial Intelligence is going to make a big difference across the board from diagnosis and care to care management and will help put all of the data being collected by EHRs to use in interesting ways. There will be a greater transparency and communication in healthcare including caregivers and family members being a part of the conversation. Large corporations are already joining forces to make changes in how care is paid for and delivered.
 But, the biggest trend will be for healthcare to move back to the home. The growing boomer population wants to age in their home and more care providers are switching to that same mentality - they just need the tools to make it efficient and transparent.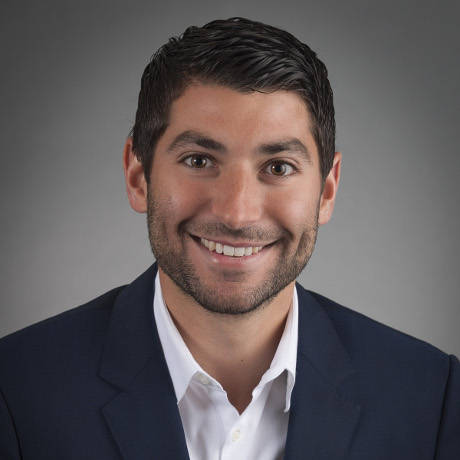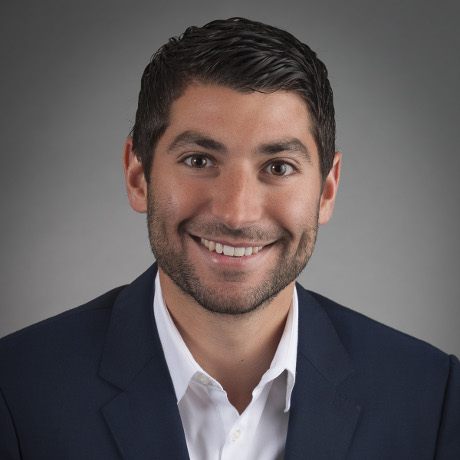 Norm Volsky
Director of Mobile HIT
440-996-0059
nvolsky@directrecruiters.com
January 24, 2018
Robert Cohn, Managing Partner recently had the opportunity to interview WAGO Corporation President, Toby Thomann. Mr. Thomann answered questions regarding his career track, WAGO, the Automation space, and more. 
Please tell us about yourself and WAGO Corporation.
I am originally from Akron, Ohio where I attended and graduated from The University of Akron with a BS in Marketing.  My career at WAGO started in 1994 as a Regional Sales Manager covering OH, MI and W.PA. Over the years, I have held several positions within the company including Central US Zone Manager, Marketing Manager, National Sales Manager, Vice President of Sales and now President. 
About WAGO:
WAGO is a family owned German company founded in 1951.  Today WAGO employs almost 9,000 people, has 28 wholly owned subsidiaries and 42 agencies globally.
Innovation is at the heart of everything we do at WAGO. From our pioneering CAGE CLAMP® spring pressure connection technology to our extensive range of Interconnect, Interface and Automation solutions, such as the fieldbus independent WAGO-I/O-SYSTEM, our customers count on the unconditional performance and reliability of our products to ensure the safe, efficient operation of their systems every time.
You have extensive experience at WAGO in marketing and sales. How have these experiences prepared you for your position as President of WAGO's North American Headquarters?
I have been fortunate to grow with WAGO and hold several different positions within the organization.  This allowed me to work within different departments and learn about them, lead them and ultimately bring them together. This has been both challenging and rewarding, going from a relatively small company to where we are today.
What are your goals for WAGO the next 3 years?
The obvious answer is to aggressively grow sales and market share in North America. However, that is only part of the equation. Ultimately my goal is to provide strong leadership and vision to our team, exceed customers' expectations and provide a great place for our employees to work and achieve their goals.
What trends are you currently seeing in automation?
I see customers requiring suppliers to bring more to the table.  We need to offer solutions, not just products.  We need to take an interest in what our customer's goals are and help them achieve them.
WAGO has numerous innovative patented products. How do you encourage innovation among your staff?
We empower our people to be creative.   Anyone can open a catalog and pick out a product.  I mentioned before that we need to differentiate ourselves from others in our market.  One way to do this is to develop a custom solution that provides a unique way of solving a problem or improving an application.
What have you found to be the most challenging aspect of your job?
Trying to find and develop the next generation of leaders for our company.  In today's society we do not find the generation of individuals that are looking to commit the time and effort required to develop into leadership roles.  Most individuals do not want the responsibility and the challenges associated with certain roles.  We need to identify and develop our next generation of leaders to help drive the future. 
Part of the vision at WAGO is investing in people and resources that allow for the development of new products that meet the standard of being safe and reliable everywhere in the world. What strategies are you currently using to invest in hiring top talent for your company?
Today we search for our top talent with the help of dedicated recruiters.  We are also considering an internship program to try and develop our own candidates, but this is only part of the equation.  At WAGO we consider each employee a long-term investment and therefore, we take our time to make sure they are the right fit.  After hiring them you now need to retain them, and at WAGO we are trying to provide "World Class" facilities and environments for our employees.  We have invested heavily in updating our facilities with the latest ergonomic features and promote health and wellness programs along with competitive salaries, retirement programs and benefits.  Today's market is competitive, and therefore you need to have something that differentiates you in the market.  Our greatest resource is our people and we try to keep that in mind as we make our decisions.  We are fortunate to have great longevity with our employees both locally and globally and we always are looking for ways to keep the team happy and motivated!
Have you had mentors throughout your career?
Yes, and I still continue to have mentors.
What advice would you give to up and coming professionals pursuing careers in the Automation space?
I would tell up and coming professionals to be creative!  You need to be a resource to your customer - basically an extension of their company.  Most companies today lack resources, so if you can provide value you will succeed over others that are just checking the box!  Try to gain some hands-on field experience especially if you are going into sales.  The automation market changes rapidly so make sure you are willing to adapt to change and not get passed by!
What important characteristics are needed to be a leader in Automation?
To be a leader in Automation, you have to be a differentiator.  What separates you from the competition?  Most manufacturers build good, quality products so you need to have something that sets you apart.  Is it your relationship, innovation, quality, warranty or your handshake to a customer, no matter how large or how small they are?
As an award-winning company, what is WAGO's differentiator that sets you apart from competing organizations?
From the beginning, WAGO has never wavered in our technology.  We invented "Spring Pressure Termination Technology" and it is the basis of all of our products for over 65 years.  Today we see our variations of our technology being produced by every major competitor in the market!  We believe this is a testament to what we invented and continue to maintain a leadership position in today.
Why is WAGO a great place to work?
It starts with our people.  People are the key to any company's success.  However, I think we take it a step further.  We have a great facility to work in, we try to maintain a "work hard, play hard" motto and even as we continue to grow as an organization we try to keep the feel of the company somewhat intimate and keep the employees' needs first. 
Is there anything else we should know about you or WAGO?
Probably more than you care to know or that I could bore you with! If you need more information or have additional questions please feel free to contact me.
Robert Cohn
Managing Partner
440-996-0595
rcohn@directrecruiters.com
January 3, 2018
By Barb Miller, Marketing Manager
If you're seeking a job, standing out and capturing the attention of hiring managers and recruiters can be a challenge. This means that you have to cut through all the noise out there, online and offline, in order to make yourself easy to find.
Here are a few suggestions:
Upload your resume to job boards. Hiring managers and recruiters often rely upon sites such as Career Builder, Monster, and Indeed to find candidates who aren't in their internal applicant tracking system. These job boards are a gold mine for trying to find the perfect candidate for a role. Large career sites such as Career Builder will ask you upload your resume into their database at no charge. Resumes stored into their database are then available to hiring managers and recruiters who pay for access to search their bank of resumes.
Keep your resume up-to-date. Make sure you update your resume every few months and make it stand out. Tailor your resume to your desired job title you're seeking and show how you're different. For example, every time you have an achievement or are recognized by your company or industry, brag about it. This is not the time to be humble. You need to showcase the stuff that hiring managers and recruiters are looking for.
Develop online presence at beBee.com. beBee is a new personal branding platform. The network was created to allow people to showcase and share their personal brand and market themselves to employers, clients, customers, vendors and media in their respective industries. beBee allows users to network with each other through common personal and professional interests, uniting their personal and professional lives in one place.
Beef up LinkedIn profile. It's no longer enough to just build a LinkedIn profile. You need to include the most relevant keywords used in your industry, highlight your skill sets, keep your accomplishments up-to-date, quantify achievements whenever possible, such as "increased productivity by 25%" or "doubled sales quota" and make sure your personal settings are allowing hiring managers and recruiters to view your profile. Double check by clicking on Settings, then click the Privacy header, you'll see a Job Seeking section. Set it to the mode that allows hiring managers and recruiters to know that you're open to opportunities.
Add Google+ to social media efforts. In addition to your LinkedIn, Facebook & Twitter profiles, add Google's social media channel, Google+. It's definitely worth exploring. Google+ offers great chances for professionals to showcase their work through online portfolios. Check out the Google+ communities and you'll discover a number of Google+ users are from various industries and job levels. Remember to keep your profile updated in Google+ including your current location so hiring managers and recruiters can easily find you.
Be seen in the right places. Never miss an opportunity to connect with key influencers and leaders in your field. Networking at industry events is the perfect environment to approach these people and have a discussion. Too often people shy away from the trade show exhibit hall at conferences. They fear that they will have to talk to salespeople, but these industry suppliers are some of the best people for you to get to know and learn more about the current business climate. Approximately 85% of jobs are filled through networking.
Volunteer in the community. To fill time between jobs or explore new opportunities and careers, many people are finding that a volunteer job especially in the nonprofit sector can sometimes lead to permanent, salaried employment. For example, each October, there's the "Make a Difference Day," one of the largest annual single-days of service nationwide. People from all walks of life, professions and industries come together with a single purpose…to improve the lives of others. On a day like this, you never know who you could meet or work alongside.
If you are in the job market, let us know what other ways you're using to grab the attention of hiring managers and recruiters. Please post below.
November 30, 2017
Our latest employee spotlight is Doug Kellermeyer, Project Manager of Government Technology & IT/Cybersecurity. Doug works alongside Partner, Ryan Lange to source, qualify, and acquire the industry's most talented candidates. Doug is determined, goal-oriented, and loves to learn and develop new skills.
Partner, Ryan Lange, said "Doug showcases the ability to be a consistent top-performer and leader at DRI. He exemplifies our Core Values and is an asset to the team and the company culture here at DRI."
As our employee spotlight, Doug shared what inspires him, how he continues to grow in his position, creative thinking, and the DRI Core Value that resonates most with him.
Watch Doug's video to learn more about our employees and the culture here at DRI!