Machine Tool Executive Search and Recruiters
Direct Recruiters is an executive search firm that recruits high-impact Machine Tool talent for leading organizations. We provide executive search, recruitment and staffing services to fill Machine Tool and CNC roles across the broad scope of the manufacturing industry. For recruiting assistance, placement assistance or to be considered for a machine tool job, contact our Machine Tool recruiter, Joe Terry at 440-996-0872 or jterry@directrecruiters.com.

---
Finding Top Talent
Direct Recruiters, Inc. machine tool recruiters are trusted partners to leading automation and manufacturing organizations. In the dynamic and ever-evolving field of machine tool and CNC, the demand for top-tier talent has never been more critical. Machine tool, at its core, is the backbone of modern manufacturing, responsible for crafting precision components that drive industries ranging from aerospace to automotive. In this highly specialized sector, success hinges on the skill, expertise, and innovation of your team.
Finding and securing top talent in the manufacturing, machine tool and CNC industries can be a daunting task as competition for skilled machining talent is fierce. That's where Direct Recruiters can help. DRI's team of dedicated machine tool recruiters and executive search specialists have an unparalleled understanding of the machine tool, manufacturing and CNC environment. We know what it takes to thrive in this demanding field and have the experience and network to connect our clients with the machine tool talent needed to succeed.
DRI's machine tool recruiters are dedicated to sourcing, identifying, acquiring, and retaining top performing professionals to elevate the success of our client organizations.
---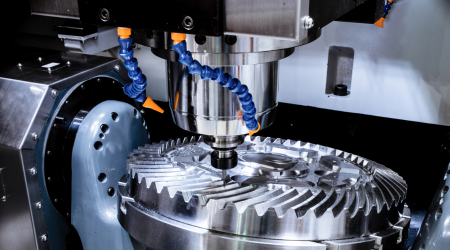 Machine Tool Recruiting Areas of Focus
The DRI team is comprised of machine tool Recruiters and Research Associates who have a thorough understanding of the industry and current job market. On a daily basis, we are in contact with executive management and hiring authorities looking to hire top professionals in the areas below:
Core Competencies:
CAD Design
Catia NC Programming
CMM / QA
CNC Field Service
CNC Field Repair
CNC Inhouse Repair
CNC Machine Maintenance
CNC Manufacturing
CNC Methods
CNC Programming
CNC Setup
Esprit NC programming
Featurecam NC Programming
Gibbscam NC Programming
Mastercam 
Mill-turn NC Programming
Mold Design
Post Processing Development
Powermill / Featurecam / Partmaker
Routers 
Sheet Metal 
Surfcam NC Programming
Swiss 
Swiss Lathe Programming
UG NC Programming
UGNX NC and CATIA NC
Unigraphics NC Programming
Vericut
Waterjet Expert 
Technologies:
Cutting
Laser Cutting
Milling
Welding Solutions
Lathes
Vertical and Horizontal Machining Centers
CNC Machinery
Grinding
Water Jet Cutting
Metal Fabrication
Ultra Sonic
Bending Automation
Press Brake
Sheet Metal Fabrication
Industrial Laser
Drilling


---
Roles We Place
On a daily basis, we are in contact with executive management and hiring authorities looking to hire key industry professionals in the areas below:
5 Axis Programmer
Account Manager
Applications Engineer
Business Development
Channel Manager

CNC Foreman

 

CNC Manufacturing Engineer

 

CNC Programmer
Controls Engineer
Controls Tech
Customer Success Manager
Director/VP of Engineering
Director/VP of Sales
Field Service

Grinding Engineer

 

Human Resources
Key Account Manager / Strategic Accounts
Laser Specialist
Machinist

Mazak Integrex / Quadrex / Nexus Experts

 

Mill-Turn Expert

 

Moldmaker 

 

NC Programmers

 

Posts Developer

 

President
Product Marketing Executives
Project Manager
Regional Sales Manager
Robot Controls Engineer
Robot Programmer
Service Manager
Sheet Metal Engineer
Tooling Engineer
Tool Designer
Tool Maker
Training Manager
Turnkey System Sales
Clients we have recently worked with: