What to Consider in a Labor Market Where Candidates Have the Upper-Hand
October 5, 2017
By Mike Silverstein, Managing Partner of Healthcare IT and Life Sciences
Value-based care, population health, telemedicine, cybersecurity and interoperability are just some of the topics taking priority in Healthcare IT professionals' minds. More importantly, leaders in HIT organizations need to have the talent to support these types of Healthcare IT initiatives to drive innovation and strategy. Landing this talent has been challenging in a tight global labor market where candidates have options and the upper-hand. In a recent CEB Global Talent Monitor Report, global employee confidence in the economy reached 53.8%, the highest it has been in almost three years, and employees' perceptions of job opportunities increased 1.2%. While employees are confident they could find a new job, this confidence increase has not translated to increased job seeking. Instead, employees are beginning to work harder and stay longer at their current jobs with a 4.5% increase in employees planning to stay with their current employer in North America.
This candidate-driven market paired with the need for workers with new and complex skills means hiring managers need to address what potential candidates are looking for in order to attract and retain the best talent. Here are four factors leaders and hiring managers need to take note of to land these job-confident individuals.
Respect
CEB Global Talent Monitor reported that employees are increasingly looking to be respected and treated fairly in the workplace. This is important to remember throughout the entire hiring and onboarding process. This includes respecting the candidates' time throughout the interview process, then continuing to offer valuable feedback and constant communication throughout employment to ensure mutual expectations are met.
Compensation and Benefits
Money might not be everything, but it is a crucial piece in attracting talented individuals. With candidates having several options on the table, employers need to stay on top of salary and benefit information in the industry. Not only do employees expect to enter a job with a great compensation package, but they also expect competitive raises, bonuses and benefits such as paid time off, healthcare insurance and retirement savings.
Culture and Engagement
Company culture is a reflection of an organization's values, mission and vision. Employers need to strive to create a strong work environment where employees feel that they belong and want to stay. Making sure employees are engaged at work and enjoy the culture can be a company's strongest asset. Employers can attract new candidates to an exciting culture by showcasing it in their brand, website, social media and throughout the interview process.
Opportunity
Clear growth plans and upward mobility for employees to apply their skills and advance their careers in the company are extremely important. Managers and leadership teams need to be open, provide employees with training and development options, allow room for new ideas and be accessible to their teams. Candidates are looking to make a difference and feel a purpose in their job, so the freedom to take advantage of their strengths is crucial for employers to remember.
Attracting and retaining top talent is a challenge in every industry. By addressing the 4 factors mentioned above, hiring managers will have an edge on the competition in a candidate-driven market.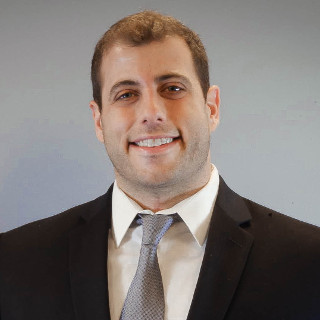 Contact Mike Silverstein:
440-996-0594
msilverstein@directrecruiters.com