Speed in Hiring
By Rachel Makoski, Director of Food & Beverage and Foodservice E&S
As the 2019 job market continues to stay strong, candidates have the upper hand. Top talent has the ability to pick and choose the companies they want to interview with, so the hiring and interview process is extremely important. With that, there's a need for speed in your hiring practices and in order to keep pace, your company must be fast moving, flexible and nimble.
The main reason for speed in hiring? In-demand talent doesn't wait. Companies need to realize that top performers lose interest if their hiring process is too slow and drawn out. According the SHRM (Society for Human Resource Management) Benchmarking Service, the average time to fill a job vacancy is 36 days. Not only does a long process drive away top performing candidates, it can also be costly to your organization.
With this in mind, here are 5 tips to speed up your hiring process:
Use your internal network. Start by posting the open position in-house and give your employees who may want to make a move or change jobs a chance to apply. You will reduce time by identifying candidates already within your organization who are top performers and already fit the company culture.
Write a clear job description. While this might seem like common sense, many organizations do not clearly specify required competencies i.e. skills, motivations, behaviors, etc. for the job at hand. Every hiring manager needs to take time to put some real thought into creating the job description. An accurate description will help to identify qualified candidates from the start will yield a faster hiring process.
Streamline steps in your hiring process. Eliminate unnecessary screening and multiple rounds of interviewing. In fact, schedule a block of interviewing time and have the required personnel and hiring managers schedule their time within the block. This will avoid having to bring the candidate back for additional interviews.
Utilize technology advances. To accelerate your search process, allow job seekers to use video interviewing to provide a more comprehensive profile of themselves beyond the traditional resume. For hiring managers, this is both efficient and collaborative as well as enables them to gain a truer sense of the individual before inviting them to interview in person.
Use a recruiting firm to help fill those urgent and critical positions. Reputable recruiters find that "needle in the haystack" by having networks and resources in place to find the passive candidate market. In addition, they go far beyond the customary process of finding candidates and typically present 3 to 5 pre-qualified candidates saving you the time of filtering through job boards and piles of resumes.
Implementing a speed in hiring strategy will decrease the cycle time for making a hiring decision and improve your chances of landing your candidate of choice. In addition, you will edge out your competition. You will have already hired your candidate before your competition even has had time to entice them.
Food & Beverage and Foodservice E&S video:
Contact: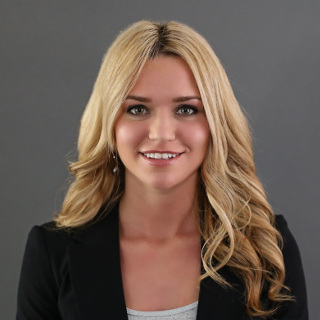 Rachel Makoski
Director of Food & Beverage and Foodservice E&S
rmakoski@directrecruiters.com
440-996-0871