Healthcare IT and Life Sciences Thought Leader Interviews
Mike Silverstein and Kasey Fahey of Direct Recruiters interview
Scott Kornhauser, CEO of Azuba and Founder of Healthation (Aldera)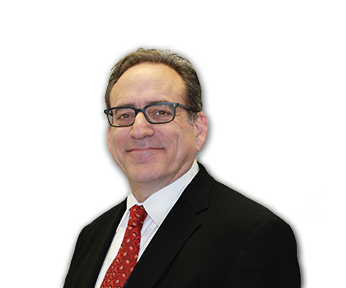 Scott Kornhauser is the CEO of Azuba and the Founder of Aldera, formally known as Healthation. Mike Silverstein is a Managing Partner and the Director of Healthcare IT at Direct Recruiters, Inc. Kasey Fahey is the Payer Practice Lead of the Healthcare IT Division at Direct Recruiters, Inc.
Tell us about yourself and the company.
My career has been a logical progression. I started in the pharmacy industry, first as VP Operations for a drug wholesaler in New York. This led to an operations executive role for two successful mail order pharmacy and PBM startups. These then lead logically to my role as President of ComCoTec, where I brought the first and most widely deployed commercial PBM system, RxCLAIM, to market in 1991. Today RxCLAIM processes over one billion pharmacy claims annually. After delivering real-time pharmacy adjudication systems for 10 years, it was only logical that I founded Healthation in 2002 (now Aldera), delivering the industry's first core payer administration system that is architected from the ground up for real-time rules based adjudication across all lines of business.
I am currently the CEO of Azuba. Azuba's mission is to improve health outcomes by empowering patients and caregivers with meaningful use of their electronic health records – anytime, anywhere. Azuba enables patients and caregivers with mobile access to the patient's health and medical records across healthcare providers (physicians, hospitals, pharmacies, labs, dentists, urgent care, etc.), payers (insurance companies) and Health Information Exchanges (HIEs) while securely sharing that information with other providers, caregivers and family. Azuba is the perfect activator for patients manage their own health in this new age of coordinated care and personalized medicine. Enabling patients to liberate and activate their own lazy data—Azuba turns the family health history into an indispensable high value
asset for generations to come.
You're a successful entrepreneur in the payer space and built Healthation (Aldera); how did you see the industry change in those 10 years, and what is your advice to other entrepreneurs?
My advice is to recognize that rapid change in the US healthcare industry is glacier slow as compared to other industries. You need to be prepared for this financially and spiritually. When I started Healthation there was no Affordable Care Act, but it was clear that the political and economic winds were headed towards reform…towards transformation. I think we have seen more transformation in the past 10 years than in the past century combined. But innovation and growth in this market has proven to be challenging. Nimble organizations, technology, and investment are the key ingredients to success. So my advice to other entrepreneurs is have a long-term vision, be patient and stay nimble.
What are the most important market trends to help set company strategy for the future?
I like to refer to what I call the four truths when summing up the current market trends. First, the market is going through a retail transformation. Second, the foundation for this retail transformation is a shift from fee for service to value based models. Third, these value based models require coordinated care to work. And fourth, coordinated care requires real-time interoperable information at the point of decision, sale, and care in order for it to work. Any future strategy must align with these market trends. For example, retrospective data analytic tools without real-time automated decision support capabilities
will not be very useful in the retail coordinated care market.
How are you helping to transition patients into becoming active healthcare consumers?
At Azuba, we believe that healthcare consumer activation and engagement starts with ownership and management of comprehensive personal health records. The market condition – political, social, technological and economic, are all aligning to support retail healthcare consumers. From insurance exchanges to mobile bio-metric monitoring devices, consumers have a growing retail marketplace of options. What they don't have is an automated way to collect, manage, and leverage all of their health records and information like they can in other retail markets. Azuba will empower them with information automation.
What is the long-term outlook of technology's influence on population health?
Well, going back to the four truths, personalized medicine and care are the ultimate goal of population health in a transformed retail market. Real-time coordinated value based care can't happen without technology. Long-term, technology needs to stay far enough ahead of the market to pull the market through its ultimate transformation. Long-term, I see technology's influence moving population health from dashboards to transactional data services that both inform and automate care.
How do you separate yourself from other mHealth companies? Do you think mHealth will revolutionize the healthcare industry?
mHealth is revolutionizing the healthcare industry…both technically and culturally. It is accelerating the market awareness and expectation of what's possible and thus desirable in a truly connected healthcare world where consumerism rules. Azuba is not a mHealth company as much as it is a mHealth enabled company. At the end of the day Azuba is in the data business. It just so happens that mobile platforms are dominating consumer communication now and into the foreseeable future.
What is your philosophy on leadership and can it be learned? Any thoughts on how to solve the leadership shortage?
Certainly it can be learned. I think leaders never stop learning. For me, whether you are a leader or not, the most important ingredient for career success is what I call the cumulative benefit factor. If there is no continuous cumulative benefit from your work experience, you are not going to have career growth. Especially in this complex US healthcare market. Understanding this very complex ecosystem and how your area of expertise fits into the bigger picture is invaluable. Leaders need to be more than organizational mechanics; they need to be visionaries that can connect the dots for their team. Each team member then has to be given the tools to do the same. Solve the shortage? Retain and continually educate high quality people so they can add that cumulative benefit factor. Teach them to connect the dots.
How will communication across the continuum of care effect outcomes?
Now I am going to start sounding like a broken record. Coordinated care across the continuum of care is the key to effective outcomes. That's why at Azuba we are focused not only on creating the market's first ubiquitous patient health record, but also the "data factory" for real-time data transactions that enable meaningful conversations between all endpoints in the coordinated care delivery system. Like other market data factories, such as Google, Apple, Facebook, Twitter, eBay, LinkedIn, and Priceline, the Azuba data factory sits in the middle, connected directly to consumers, who provide content, feedback, and permissions.
Where do you see the Payer market moving in the next 5 years?
Everyone is talking about the new intersection of payers and providers…providers as the new payers.Payers are deploying an increasingly complex set of tools, technologies, incentives, policies, and analytics to coordinate value based care while sustaining profitable growth. The "XM" of healthcare in the new value based marketplace includes care management, case management, utilization management, disease management, outcomes management and population management. All this management is complex and expensive. Increasingly, payers are franchising themselves into the new at risk provider market. They are packaging their administrative, clinical, underwriting, and technology assets for deployment within provider led at risk initiatives. Over the next 5 years, this will inevitably lead to some interesting business roll-ups and combinations.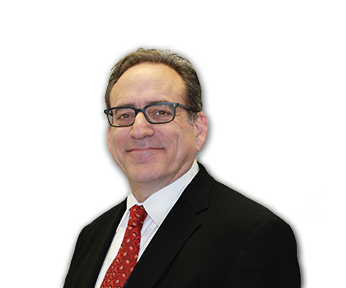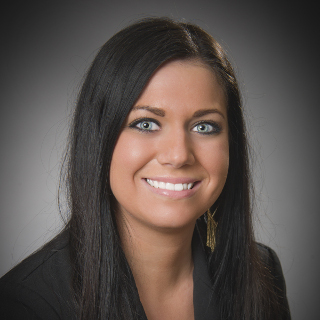 Mike Silverstein and Kasey Fahey of Direct Recruiters interview Vince Panozzo, Senior Vice President and Chief Revenue Officer, Strata Decision Technology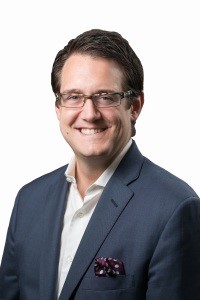 Vince Panozzo is the SVP and Chief Revenue Officer at Strata Decision Technology. Mike Silverstein is a Managing Partner and the Director of Healthcare IT at Direct Recruiters, Inc. Kasey Fahey is a Project Manager and Marketing Specialist at Direct Recruiters, Inc.
Tell us about yourself and the company.
I started my career at Strata Decision in 2003 and currently serve as Senior Vice President and Chief Revenue Officer. As CRO, I lead sales and business development for Strata Decision and am responsible for expanding the company's footprint with new and existing customers.
Prior to my role as CRO, I served in a client services leadership role, overseeing implementations at a number of the nation's leading healthcare organizations including: Cleveland Clinic, Duke University Health System, New York Presbyterian, Orlando Health, Spectrum Health, Yale New Haven Health, Legacy Health, and Providence Health and Services amongst others. I continue to serve as a strategic advisor on the use of the Strata Decision systems for our clients.
Strata Decision Technology was founded over 17 years ago, based on the following ideas:
 Decisions drive healthcare…and better information can lead to better decisions.
There is a need to focus on strategic decisions…as they have the most significant impact on both the organization and the population they serve.
The right technology in the hands of the right people…can make a meaningful difference and change healthcare for the better.
Our mission is to fulfill our triple aim of building great products, delivering a best in class client experience and growing our footprint.
Strata Decision Technology software has now been adopted by more than 1,000 healthcare organizations including: major academic medical centers, community hospitals, children's hospitals and many of the largest and most influential healthcare systems in the U.S. One out of every five hospitals in the U.S. is using StrataJazz–meaning that we are trusted and deliver results. The technology is a single platform for Cost Accounting, Contract Modeling, Operating Budgeting, Capital Planning, Financial Planning, and Monthly Reporting.
What can hospitals and healthcare networks do to truly understand their costs?
With the transition to high deductible plans and patients taking on more of the financial burden, healthcare is now a consumer issue. Patients (a.k.a. buyers) want to know what their healthcare costs so they can make informed decisions. Historically, there was very little relationship between pricing and the cost of care delivery. In other words, prices were set independent of cost. Healthcare networks now need to understand cost so they can develop rational and visible prices for services. In order to fully understand their costs, health networks need to look at costs in a horizontal (episode, service line) fashion rather than in a vertical (departmental) way. Hospitals are implementing state-of-the art EHR systems, Decision Support technologies and ERPs with one of the major goals being to understand the true cost of care.
How do you retain top industry talent?
We have very high employee engagement at Strata Decision, which we are very proud of. There are a number of things we do to build buy-in and to retain our incredibly talented, passionate team members. One of the things that is often overlooked in keeping talent is doing something that matters every day. Ultimately, our team is helping their clients use technology to effectively allocate resources so they can drive margin to fuel their mission of delivering high-quality patient care. That is something that really energizes the team. Additionally, to make sure we are supporting our team, we also survey 100 percent of the company every quarter and the results are meticulously reviewed by our executive team. If we are falling short, we take action.
One of your influencers on LinkedIn is Toby Cosgrove, CEO & President at Cleveland Clinic. Why is he an influencer for you?
Dr. Cosgrove is an incredibly innovative thinker who gets me excited about what is possible in the healthcare industry. As we all know, healthcare is currently going through a major transformation. We need to have innovators like Dr. Cosgrove who will contribute their great ideas to guide us through this change. Other people that fall into this category are Dr. Atul Guwande at Harvard and Don Berwick, the former Administrator of CMS. Cleveland Clinic is one of Strata Decision's great clients so it is exciting to hear how Dr. Cosgrove's vision gets turned into action there.
Strata Decision Technology hosts an annual Strata Decision Summit. Tell us about the Summit and why it attracts so many leading healthcare organizations from across the country. What can we expect from the 2014 Summit?
The Strata Decision Summit has been so successful because our clients provide the content. All of the content is the product of our clients' brilliance. Here is a great example of one of the presentations from last year's event: http://www.stratadecision.com/physicans-finance-=-love. We are already working on some really exciting things for the 2014 Strata Decision Summit. I cannot tell you about the details yet, but a major theme will be taking waste out of the healthcare system.
What is the biggest challenge currently on your plate?
I spend a lot of time travelling across the country meeting with our clients and potential clients. The discussions I have with them are one of my great joys, as major innovations are taking place from coast to coast. Harnessing all these ideas and getting them back in front of our team to ensure we are taking action on them is the biggest challenge I currently face. This includes making sure that we are providing the right technology and services needed to support the current changes happening in the industry such as: population health, value based care, reimbursement changes and physician variation analysis.
To Contact: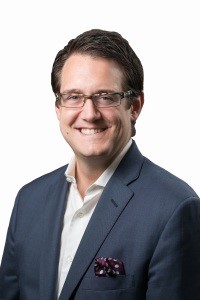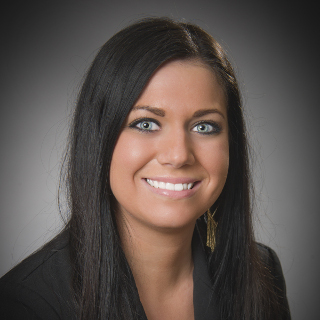 "Well, I agree with Vince's take on decisions being at the lifeblood of the enterprise. I would go further, though: data are not enough, and it is the value derived from data that make them truly meaningful. In the next few years analytics (population, patient, clinically-based, disease-centric) are where the need will be in order to improve outcomes. Not all of the data will be derived directly from the EHR—some will be taken directly from point-of-care and screened prior to EHR upload. Of highest import will be chronic afflictions like CHF, Diabetes, COPD as well as Fall Prevention and Detection. But, there is also a great need to address high-cost, high-mortality inpatient issues, such as Sepsis (Septicemia), ventilator acquired pneumonia (VAP), and others, including iatrogenic problems, that translate into prolonged patient misery, death, and very high costs."
John Zaleski. Chief Informatics Officer, Nuvon, Inc.
"I think Vince captured the essence of the shortcomings of healthcare providers as they are facing sweeping changes in business modeling and culture. I agree completely that there exists a huge disconnect between the price of delivering care and the actual cost of care. Healthcare has normalized dysfunction to the point that actionable data analytics both in the clinical and business environments is foreign and only now emerging as a business sustainability requirement. The confluence of business systems and clinical systems is critical to accurately measure clinical outcomes and the costs associated with performance to benchmark standards.
My concern is that we do not have the juice in healthcare to tackle all the required changes to the "way we have done business" to adjust to the new paradigm. Certainly there is bound to be a big churn in the industry with many organizations failing. Good interview!"
Shawn McKenzie, President, CEO. Ascendian Healthcare Consulting, Inc.
"Interesting take, but some of the key issues on the question, "What can hospitals and healthcare networks do to truly understand their costs?" are missing. I'd add that both cost AND quality are key for payors and providers to truly understand their costs. As you know, each provider sets a contract with payors for the cost of services. However, these prices have little to do with the quality of the services rendered. For example, a MRI can cost $500 at one facility and $5000 at another. Both produce the exact same MRI. One is a big name practice, the other a mom and pop shop. The provider writes the order for the big name provider without considering how much it costs. The patient (unless they are paying more out-of-pocket for the MRI) goes along with the order, never looking at the cost. $4500 could be saved for the exact same MRI. It's basically what Castlight Health is offering the market, price transparency. It affects both sides of the case equation, and it will effect patients (buyers) more as they assume more of the responsibility for their health care costs."
Brian Bogie, Vice President, Marketing, HealthEdge
Steve Bock is the Managing Director of the Healthcare Solutions Group at CGI. Mike Silverstein is a Managing Partner and the Director of Healthcare IT at Direct Recruiters, Inc.
Tell me about yourself and the company.
I currently lead CGI's Healthcare Solutions Group, a vertical business focused on selling and delivering solutions and services to Healthcare Providers. Our mission is to "improve the Health of Healthcare" by building and delivering world class products and services. Our Sovera solution was designed and built to automate workflow and manage unstructured content across the business functions of large health systems. Today Sovera is deployed to over 250 hospitals and used by over 200,000 professionals. We also offer complementary consulting, systems integration and business process outsourcing services. Our clients include some of the largest and most admired health systems across North America, and our recent acquisition of Logica expands our reach globally.
My career path to my current general management role and healthcare focus included several years in various Product Management and Product Strategy roles with McKesson Corporation. I like to say I was tossed into the deep end of the pool, where as VP, Product Management, I found myself surrounded by experienced physicians, nurses and other healthcare industry veterans -- so I had to learn quickly. My prior consulting and product development experience enabled me to do just that. I had the opportunity to work in both the payer and provider businesses of McKesson, which provided me with a unique perspective. In my time there, I managed a portfolio of software products at various stages in the product lifecycle from new product launch to sunset including McKesson's flagship Physician Portal.
Prior to Product Management, my career followed a typical consulting track starting as a staff consultant with Andersen and progressing to higher levels of responsibility as a Principal leading a consulting business. My consulting experience included large scale enterprise software development and implementation projects to business process transformation and eventually building and leading high growth professional services organizations focused on enterprise software implementation with Hewlett-Packard, SAP and PeopleSoft.
I have an MBA from the Goizueta Business School at Emory University in Atlanta and a Systems Design Engineering undergraduate degree from University of Waterloo, Canada.
What has made you personally successful in your healthcare career?
I attribute my success to my strong consulting roots, which equipped me with skills to learn quickly, ask good questions, think strategically but act tactfully and influence others as a change agent. I also was blessed to have many great mentors and managers over my career who took my under their wing to coach me and provide stretch opportunities to enable me to learn and grow. My experience building and implementing solutions to solve business problems in other industries is growing more and more relevant and valuable in healthcare today as we look for fresh unconventional ideas to solve today's industry's challenges. For a long time, healthcare was known as a "closed" industry that was very difficult to break into without prior experience. However, with the industry transformation going on now, healthcare players need and value new perspectives, creative solutions and best practices from other industries.
What is the biggest challenge on your plate right now?
The Health IT industry is going through major transformation, consolidation and change. This requires new skills, new experience and new solutions that simply don't exist today. One the biggest challenges is simply keeping ahead of the curve to see where the market is going so we can continue to innovate new solution offerings to solve tomorrow's challenges as well as today's. This means attracting, building and retaining the right capabilities and the right capacity at the right time to capture the window of market opportunity. It's a constant balance of hiring additional sales people to meet the market demand and develop the pipeline while adding product developers to accelerate product development with adding more consulting professionals to work with our clients… and of course doing all that while managing predictable and profitable growth. I could not imagine a more exciting industry to work in.
Please give us a recap of HIMSS and how has this annual event evolved over the years for CGI?
HIMSS'13 was bigger and better than ever this year, and New Orleans' southern hospitality made it a great host city! On the expansive exhibit show floor and in education sessions, some of the hot topics included clinical and business analytics, managing Big Data and the managing unstructured content within health systems, improving patient access and preparing for the upcoming ICD-10 deadline. CGI's broad and global capabilities include solutions and services in all these areas. Our healthcare business has experienced rapid growth and we are well positioned to have that continue. Our unique healthcare presence spans provider, payer, life sciences and state, local and federal government. We were very pleased with the traffic in our booth and the opportunity to connect with a large number of clients and prospects to share our many new offerings. As usual, the week of HIMSS resulted in sore feet, a robust list of leads to follow-up on and long list of to-dos. Time well spent!
What is your philosophy and/or methods with regards to retaining top talent?
Health IT skills are definitely in short supply and are a "hot commodity" in today's competitive market place. CGI is able to attract, retain and inspire top talent based on the growing number of opportunities we have working with our clients and developing our market leading solution offerings. We offer unmatched flexibility to our employees, which we call "Members," to support their professional and personal goals. We provide a number of tools and support for ongoing training and professional development including our CGI "Career Development Framework," which articulates the competencies, experience and expectations needed in our Members to progress in the organization, hundreds of online training classes, a structured mentoring program and executive development program for top talent. I am thankful to have the opportunity to work with some of the brightest and most dedicated and skilled professionals in the industry.
What is the most important characteristic a sales person/sales leader needs to have to be successful?
Selling is definitely more of an art than a science, and a sales person's success is as heavily influenced by the organization, the solutions being sold and sales support resources and processes as much as individual's sales ability. Health IT is a tough industry to sell into, and there is a relatively small community of candidates who have the specific experience, domain knowledge and experience selling into a given market segment.
From a client's perspective – making a purchase is an emotional decision. People buy from people they have a relationship with and trust. A Health IT purchase is a long-term partnership with the vendor – not a single transaction. Purchasers invest in a solution based on a promise that it solves their problem and eliminates their pain. When buying a solution, you are buying more than the features/functions provided today but also the vision and plan of what it will become. You are making a commitment to have a partnership with a company to realize that. Good sales people quickly uncover the client's real and hidden needs, understand how the purchase decision is made and funded and then craft a solution that the buyer has both a personal and emotional connection with. Good sales people know their client, know the industry and know the solution being sold. They have the right mix of strategic ability and tactical sales execution to effectively develop the opportunity into a sale. Of course, perseverance and tenacity are also needed to bring the order home on time.
How do you build a client's trust?
Trust is definitely something that is earned and built over time. It is based on demonstrating honesty and integrity in every interaction. It is the reward of consistently delivering high-value solutions that solve clients' most critical business problem on time, within budget and with high quality. It requires a deep demonstration that you understand their industry, business and challenges - and more time spent listening than talking. Trust comes from transparency into each other's needs and constraints and crafting win-win strategies. Today's healthcare leaders are seeking fresh, creative and unconventional solutions to their business problems from a few trusted advisors. CGI is proud to serve as a trusted advisor to many of our nation's leading health systems.
To contact Steve Bock:
Steve.bock@cgi.com
www.cgi.com/healthcare 
To contact Mike Silverstein:
MSilverstein@directrecruiters.com
Mike Silverstein, Managing Partner
msilverstein@directrecruiters.com
Mike Silverstein & Kasey Fahey of Direct Recruiters, Inc. Interview "21"
Top Healthcare IT Executives About
Industry Trends, Success, and the Future of HIT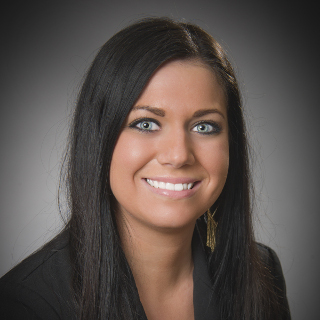 Mike Silverstein is a Managing Partner and the Director of Healthcare IT at Direct Recruiters, Inc. and Kasey Fahey is a Project Manager at Direct Recruiters, Inc.
Direct Recruiters asks influential Healthcare IT leaders their views on the value, trends and future of Healthcare Information Technology. These top executives share their challenges, predictions and what has made them personally successful in the industry.
Ranae Rousse– Vice President of Healthcare Solutions at API Healthcare
With so much competition over IT spend, how do you capture the attention of hospital decision makers?
The competition for IT dollars in Healthcare at this moment is an enormous challenge. To address this challenge, we focus on building strong, long-term partnerships with hospital decision makers and their supporting teams. In my case, it helps to have a very powerful workforce solution that directly attacks the biggest concern in healthcare today, which is cutting costs. API Healthcare's "Healthcare Workforce Information Exchange" is the only solution on the market that helps ensure quality outcomes while efficiently managing labor costs and retaining top talent.
What is the most important characteristic a sales person/sales leader needs to have to be successful?
It's difficult to choose one characteristic that deserves the title "most important" related to a sales person's ability to attain success. Strong sales people have the ability to build trust, uncover needs, and build a meaningful plan to help clients meet their goals. The healthcare industry is challenging to sell into; it requires sales people to have passion to know the industry, their sales process and have a focused ability to execute. It takes drive, a competitive spirit and passion for what we do to be successful in sales.
John Tempesco– Senior Director of Healthcare at AtHoc
As a healthcare IT professional, why did you join a company that's new to the space?
AtHoc has been in the mass communication, situational awareness and personnel accountability business for a decade now providing the vast majority of alerting solutions to the Department of Defense and other federal government agencies. Therefore, the technology is proven; the company is profitable; and the people are innovative and entrepreneurial. Once I was shown the capabilities of the AtHoc communications platform, I saw endless use cases within healthcare to eliminate what I call "screaming scenarios." I've been in healthcare for almost 40 years now, and we tend to yell for help and hope someone comes. The AtHoc platform enables organizations to intelligently notify the right people at the right time and know someone is coming to urgent and emergent situations. Whether it is IT outages alerting, staff recall or home health care giver safety, I saw the system as being flexible enough to meet the various daily healthcare organizations' needs while providing superior emergency mass notification capabilities for disaster situations.
What drew you to a career in healthcare IT?
Healthcare IT really chose me. Back in the 1980s, I was one of the few people in the hospital who knew how to use a personal computer (with dual floppy drives and 128K of RAM). When the hospital bought one for quality assurance, I was asked to create a database to record productivity and quality data, produce graphs, etc. What took hours and days was all of the sudden able to be done in minutes, and I was hooked. I've actually tried to get back into hospital and healthcare management on several occasions over the years, but each time I see ways to improve processes, reduce administrative work and measure results much more effectively through automation and return to my IT roots. Because of my experience in the direct care setting, insurance and technology, I have the advantage of being able to translate tech talk into something healthcare people can understand and vice versa.
Brian Dwyer– Senior Vice President of Sales and Marketing at Healthwyse
You've worked in a variety of segments across healthcare; how has this affected your perspective on healthcare and the industry?
I have had the privilege of working in companies that span a number of healthcare niches: benefits management, provider communications, payer claims, durable medical equipment, orthopedic technology and today electronic medical records. While each of these segments is unique in many ways, there is a central theme that runs across all of them and in fact, across the entire healthcare segment. Unlike most businesses, which are focused on driving value for shareholders through the creation of products and services, healthcare companies, while usually also focused on creating valuable companies, also have to operate under a higher moral directive: to help improve the lives of people. In one sense people served by healthcare businesses are simply customers, as in any business. But I have developed the perspective at each stop of my career in healthcare that our "customers" are far more intimately connected to our companies. In fact, I think it is critical that any company in the healthcare segment create a culture that connects the daily activities of employees, whatever they may be, with the lives and happiness of human beings. Even in my current role of running a sales organization in an EMR company, I stress to my team that their performance is directly tied to medical outcomes. Our software helps clinicians to organize and optimize care, providing the highest quality with the reasonable cost. If our software were to fail, if we were to represent it inaccurately, if we neglected to update it to reflect up-to-date practice, or if we hire the wrong team members, patients will suffer. Each company at which I worked was created to make money, but it is this higher obligation to people's health that sets healthcare companies apart.
What made you enter the post-acute market? What is the biggest thing you learned about this segment vs. other parts of the industry?
Our health system is under severe stress caused by a number of contributing factors: an aging population, a struggling economy, and the continual evolution of medical technologies which, while valuable to society, cost money, to name a few. In order to serve a larger number of patients, many or even most with costly chronic conditions, new approaches to delivering care must be employed. Before coming to HealthWyse, an electronic medical record company in the home health, hospice and private care segment, I had the opportunity to work at an organization focused on helping people with diabetes to control their condition and slow its advance. One theme was ever-present in that business: people with chronic conditions need to modify behavior, and this modification is possibly only with frequent and consistent touch points by health professionals. Doctors and hospitals cannot provide this level of care given their cost profiles. I calculated that home health was that segment which existed at the intersection of optimal health outcome with optimal cost. Similar conclusions can be made about private care and hospice. While these segments, I believe, are critical to our mission of controlling costs and improving the quality of care, they are also underserved by excellent technology and refined business process. This deficit can be tied to the lower reimbursement that post-acute companies earn, and to the segments lack of success in defining the value of their services in the context of the overall healthcare system. I believe, however, that this is all going to change and change rapidly as the powers that be recognize the potential of the segment. My calculation was that if we at HealthWyse could create a company poised well to provide value in this rapidly changing market, our products would be highly coveted. Like most people, and particularly those of us in sales, wealth generation is an important personal objective. But what better opportunity exists where you can combine wealth generation with the satisfaction of actually helping to improve level of services to important healthcare organizations, positively impacting the lives of people in the process.
Raymond Augustin– National Vice President of Sales at Stanley Healthcare
What are the biggest pitfalls organizations fall into regarding areas of sales and new business development?
The most egregious fault is when companies treat sales as an expense instead of as an asset. One is always looking to minimize, but with the mindset of the latter, one takes on the attitude of investing.
The sales team is the literal rubber meeting the road; they are the face of your product, your company, your reputation to the customer. Why not have the very best you can in that critical interface. A great sales person can overcome a less than exemplary product performance – a great product can rarely overcome a poor sales process, and the leader of that sales process is the sales person.
How does RFID technology impact clinical outcomes?
The use of RFID is broad in its impact in the clinical areas. When one is speaking about passive RFID in which medications and surgical instruments can tracked, it gets to the immediate patient contact impact. With the five rights for example, RFID can be used to enable verification of those critical parameters. In the OR suite, it is being used to ensure that all instruments and surgical components that entered the suite leave the suite and there are none unaccounted for. RFID is also used to ensure compliance to preventive maintenance of many mobile assets, and this avoids a potentially out of PM or even worse, a recalled piece of equipment being used on a patient. Condition Monitoring to ensure that vaccines, pharmaceuticals etc. are maintained at the correct storage conditions directly impact the efficacy of those products. And finally the actual tracking of patients through the ED, OR and other clinical areas to ensure that clinical timelines are met – for example a patient presenting with pneumonia has to have a series of encounters with different care givers within certain time frames – this can be both enforced and recorded. The current drive to use RFID for Hand Hygiene compliance is not yet proven in its adoption, but the capability is indeed there.
What soft skills do you look for when hiring new talent?
Likability – both immediate and long term. This individual is going to be the person that our customer will interact with primarily; they have to be someone that people will want to work with. The ability to listen – not just hear is the biggest curse of every sales person.
Dan Riskin– Chief Executive Officer at Health Fidelity
How did you decide to move from being a practicing clinician into technology?
I still practice and teach surgery. I found that my skills lent themselves to not only benefit the individual but also society. I continue to find it an amazing privilege to save a life. I also find it an incredible experience to impact a large population and provide some small benefit to a large number of people.
What do you think the impact can be of capturing the power of unstructured data?
Improving healthcare and reducing costs requires the best data possible and the right incentives. We should not be thinking about unstructured data, but rather using full clinical record. Ignoring the 80% of unstructured data, or the 20% of discrete data in healthcare, would be a sin. We need to use all information available to improve the healthcare system.
What's the biggest difference between academia and the for-profit technology world?
I find very high-quality people driven to help people in both areas though the focus might be slightly different. Both academia and industry require funding to stay afloat and continue to deliver value to their constituents.
Mike McGuire– Chief Executive Officer at Holon Solutions
You spent time at a large company and now you're at a smaller company; what has been the biggest difference/challenge?
Small companies give you the chance to literally work all aspects of the business in a hands-on approach. My experience in larger organizations was that there were so many layers between where I was and where the work was actually done; I lost the very real feel of the customer, which is not good. I also have the opportunity to make decisions that impact the outcome directly and with speed. In larger companies, that process could take weeks, numerous meetings and ultimately a presentation before an actual decision. The challenge is to convince people that your size has very little to do with a positive outcome. In the old days, the expression was "no one ever got fired for picking IBM." There is a certain comfort level that comes from doing business with a larger concern. That said, speed to market in today's world means everything.
What is your philosophy and/or the methods you use to recruit and retain top talent?
I'm blessed in that I've been in the Healthcare IT industry for over 30 years and have had the opportunity to be part of and lead some great organizations. I usually start to build through my own rolodex and get folks who I know can be successful. Getting folks who know how you operate and understand the performance culture you're trying to create helps to build a very solid foundation. I realize that this approach will only take me so far, so I do partner at times with outside recruiters, but only those that I have gotten to know. You retain good people when there are no surprises relative to the culture you're trying to build. I expect whomever I deal with to be interested in our success as much as they are on collecting fees.
How has healthcare IT changed since you entered the industry, and where do you see it going?
Healthcare today is not the same industry as it was in 1980. What's more, it will change even more dramatically over the next 10 years. We're fast becoming an inter-connected mobile world where the first thing and the last thing you look at every day is your mobile phone. Our industry has to become consumer-oriented, which traditionally, it hasn't been. We have to stop being patients and start becoming "healthcare consumers." While that might be subtle, the differences are enormous. Consumers actively participate in not only the selection of the services but how they're administered and how much they cost. As deductibles increase, so does the consumers' interest in obtaining maximum value for the best price. We are actually smart enough and capable enough to make purchases of houses, cars, and computers, even though there are some among us that don't believe that. Our industry will indeed overcome the hurdles we are now facing by focusing on the healthcare consumer and their experiences in the emerging system.
Fred Croft– Chief Operating Officer at Rise Health
How will the emphasis on patient engagement change healthcare in the future?
It is very clear that the patient is going to have much more control and direction and will have much more information to guide choices in their healthcare spending. The reality is that the patient is no longer a patient, he is a consumer of healthcare, and healthcare must move into the world of patient (customer) relationship management. Health care payers now understand that the fee-for-service model does not work; they are moving rapidly into capitated contracts, which shift the "clinical execution risk" of healthcare onto the provider, where it belongs. Actuarial risk remains with the payer in these models. The reimbursement model is based on managed care, and the reality is that successful "managed care" will actually mean "managing care" not "managing denials." Over the next five years, as this reimbursement model becomes the norm, the provider must learn how to manage his patient panel and manage patient care in a new predictive. That means, he must (a) attract and satisfy those of his patients who are low cost (and therefore profitable for him); (b) identify the risk factors which may affect his patients in the future, thereby driving their cost of care up and his profitability down; (c) identify his high cost patients and their issues in order to improve their health and bring their cost of care down; and (d) determine how to interact with his patients to so that his care management plan is implemented and it positively affects their health.
Analytics provides key information on which patients need a particular type of care. It is easy to segment the panel by attribution, cost, risk factors, and other criteria. But, providers don't treat data points, they treat patients. Once the risk factors of a particular patient are identified, the physician must engage the patient in order to impact his health. Patient engagement is the link which enables the physician to communicate successfully with his patients to change their behavior. Therefore, patient engagement will determine the success or failure of the current attempts to control healthcare costs.
What are the attributes of successful patient engagement?
Leverage the trust inherent in the relationship between the patient and his provider; engage the patient at points in time when he is actively considering his health; increase patient satisfaction with his experience with his provider; reduce demands on the providers by moving required tasks to others in the practice who can perform them more easily, at a lower cost, permitting the provider to concentrate on doing the critical things he is trained to do; provide follow-up and coaching in a manner which reinforces the patient's changed behavior. These are all tasks which can be managed or performed with technology.
What does it take to launch a successful startup company in the healthcare IT space?
It takes exactly the same factors to be successful in the healthcare industry as in any other industry: Industry knowledge about the market, buying decisions, cost, need, competition and pain; Scalability to handle large numbers of customers without a lot of human intervention; Technical expertise including a great development team with the tools to be successful; Customer service including references, managing expectations, admitting your mistakes and delivering on their needs; Contacts to provide warm introductions to build relationships with the right people and clients to introduce you to new business and Money to build a strong infrastructure in technology, sales and marketing while giving yourself time and money to spare.
Luis Castillo– Vice President of Business Development – Health Services at Siemens Healthcare
You were one of the few hand-selected and placed into Siemens Top Talent Program. What an achievement! How do you personally define top talent and what traits and soft skills do they share?
Great question. Top talents have to have these traits: insatiable need to learn and keep on learning, leadership – built from vision, communication skills, and influence (influence is a soft skill that becomes critically important as you move into senior management roles. More often than not, we all work in a matrix and have to influence groups in other "dotted-line" departments to be successful) and innovate – there is an ongoing need to innovate and question current processes for efficiency. Top talents act before being asked to; they always have a contingency plan or a process improvement plan in place.
How do you build a client's trust other than by NOT overpromising and under delivering?
Execution. Nothing builds trust faster than meeting or exceeding your commitments. When your word is as reliable as the dial tone is when you pick up the phone, you have trust! Secondly, honesty plays a big role. Sometimes you have to say 'no' or point out customer flaws (delicately) in order gain trust.
Mike Jones– Senior Vice President & General Manager of Healthcare Technologies at NTTData
How do you foster relationships with clients and build their trust?
At NTTDATA, we are fortunate to have many relationships with clients that span more than 20 years, and attentiveness and transparency are the keys to maintaining those relationships. Every client, large or small, wants to know that you care about the future of their facility, and that you are invested in their success. We ask that all of our employees treat each and every client interaction as an opportunity to demonstrate that investment. We also strive to be very transparent and honest with our clients by sharing as much information as possible around strategic direction, product roadmaps, and delivery timeframes. Over-promising is detrimental to any relationship, but using the old philosophy of "under-promise and over-deliver" can cause just as many issues. Our goal is to make sure the client is aware of any plans up front, and then communicate any unmet dependencies or forks in the road quickly and clearly.
What's the biggest challenge in leading an American division of a multi-national technology company?
One of the biggest challenges that immediately comes to mind is in understanding and leveraging our diverse corporate capabilities. As the sixth ranked global IT services and systems integration company, NTTDATA has over 65,000 professionals operating across all areas of IT in over 35 countries. While my division is focused on healthcare IT, there are many service lines and IT capabilities in other business units, which are available to our clients. Those capabilities continue to grow monthly as NTTDATA makes additional acquisitions. Keeping up with all that we can offer and packaging those capabilities appropriately requires diligence and can be a full time job in itself.
Dale Edwards– Executive Vice President of Sales and Marketing at MEDSEEK
What is the biggest issue on the minds of your customers?
That's tough. Many things are converging on healthcare providers at once. I'd have to say that the combination of increased healthcare consumer expectations and payment reform are pushing providers past the point of incremental change toward creating an entirely new business model focused on delivering comprehensive care to manage the total cost risk for populations.
How are you helping to transition patients into becoming active healthcare consumers?
We start by helping hospitals and health systems leverage and apply data analytics to map their clinical services and outreach programs to the specific needs of individual patients, members and prospects. We then give them access to a comprehensive web- and mobile-based software platform that includes all the capabilities they need to proactively engage their patients in better decision making and self-management before, during and after a clinical encounter.
What is your outlook on the next 10 years of the healthcare IT market?
We envision a future where people leverage technology as a vital, fundamental and seamlessly integrated health tool, empowering them to live longer, healthier lives. Over the next 10 years, HIT organizations will set themselves apart by what they are able to do with big data and their ability to provide next-generation technology that allows providers to virtually extend the reach of the care team, which will center around two people, the patient and the primary care physician.
Jeremy Powell– Chief Clinical Strategist at Harris Corporation Healthcare Solutions
What do you see as the greatest benefit of HIT?
The greatest benefit of HIT is its digitizing effect on patient data. Its availability, fluidity and usability will allow us to move from reactive to predictive models of care. Patients now have the ability to engage in the creation of this digitized data (through device and service integration) allowing for a more complete view of possible contributors to pathology. Proteomics, genomics and other system biology indicators as well as social and mental health content will be additional contributors to the clinical data set. Rules engines and programmatic algorithms will turn this "sea of data" into useful information. These advances, due in great part to the digital nature of patient data, will improve patient outcomes and help to drive down the cost of care. These advanced data services are pinnacle to the focus of Harris Healthcare Solutions. We provide solutions that integrate, aggregate, analyze, synthesize and sustain this digitized data so that we can provide information to clinicians to improve outcomes, safety, throughput and the financial health of the organizations we serve.
What is the biggest obstacle to broader clinical adoption?
The biggest obstacle to broader clinical adoption is the disruption that HIT often brings to the clinicians' workflows. The first three generations of HIT solutions often required clinicians to re-tool their patient-facing routines and workflows. This was at a time when most clinicians were already overburdened, under staffed and managing too large a case load. These early, intrusive technologies, previously delivered by HIT vendors, only increased the burden on already overtaxed resources. Future applications in HIT will have to follow the path of consumer apps. HIT "app stores" will become pervasive in healthcare delivery to ensure that clinician needs are met via convenient, workflow-enhancing applications that improve patient/clinician interactions and throughput. These new apps will certainly need data, and unlocking the stovepipes, prevalent to previous HIT solutions, will improve clinical adoption across the spectrum due to the ubiquity of information, the accessibility to workflow-augmenting applications, and improvements in patient care afforded by these advancements. At Harris, our legacy continues as our mission. We are always at work to simplify and advance Healthcare IT capabilities. With those ideals as our ethos, clinical adoption is infectious.
Rachel Sullivan and Liz Keane– Senior Corporate Recruiters at athenahealth
Why should young people be excited about a career in HIT?
Healthcare technology is a great place to start and grow a career. Today, inefficiency is crippling quality and contributing to sky-high costs across the health care continuum. Technology and cloud-based services are already and will continue to enable a monumental shift to doing things better, smarter and more efficiently. HIT is not going away; as many say we are in inning two of a 9 inning game. There isn't a better industry in terms of ability to make a difference in both the economy and people's health. HIT adoption is in its infancy, and as the industry shifts into a paperless, cloud environment, and more toward value-based care, there is no better place to position yourself for a long-term, successful career.
As companies look to expand their business by hiring new Business Development Managers & Sales Professionals, what technical skills will they be looking for?
For us, we look for candidates who understand the importance of using a CRM system such as salesforce in its entirety. A CRM system when used appropriately can really help a sales executive with tracking activity, leads, and conversion rates. Outside of just knowing how to use a CRM, we look for candidates that have strong work ethics, are good listeners, problem solvers, analytical and have excellent communications skills such as verbal, non-verbal, and written.
What are the biggest challenges you have experienced in recruiting talent?
One of the biggest challenges we are facing is the fact that HIT is in its infancy state. As a result, the pool of qualified candidates is relatively small, making the competition to obtain and retain the best candidates stiff. In order to stay competitive, we are constantly reviewing our incentives from a compensation, benefits and growth opportunity perspective. One of the other big challenges we face when recruiting talent from within the industry is the issue of non-competes and non-solicit agreements that a lot of the candidate pool is required to sign, especially on the sales side of hiring. At athenahealth, we work at a fast pace, driven by a passion to do well only by doing good—whether we're helping our clients to fix health care, sharing knowledge with colleagues, or becoming more efficient. This work—and our progress—feels good and we try to emphasize our mission as we recruit. We're flexible, casual and fun. If its opportunity like this you want, come join us.
Greg Leder– Vice President of Sales at Elsevier CPM Resource Center
How has the healthcare IT business changed since you've entered the industry, and where do you see it going?
I think one of the obvious changes has been the transition from primarily a billing and accounting (transaction) based systems to a more integrated and clinical orientation – the third and fourth generation systems of today are much more sophisticated. That said, and while there has been significant improvement after almost three decades, it is still surprising to see the fragmentation in IT and the lack of user-friendly system design and software that supports clinical workflow. No doubt the role of the CIO, and accompanying support staff, has evolved and taken a much more strategic position in driving quality and patient outcomes and the overall success of the health system. Health systems that use HIT as a strategic way to increase quality and improve patient outcomes, and ways that are aligned with healthcare reform, will win over those that don't.
With a major emphasis of Obama care improving clinical outcomes, talk to us about your view of clinical decision support tools and their effect on patient care.
I think the prevalence of imbedded evidence and easy/quick access to medical knowledge integrated within the EHR (and related technologies) has the potential to transform healthcare care and, combined with sophisticated analytics, will ultimately help to drive population health management and lower cost. Integration of Clinical Decision Support tools such as physician order sets and the movement toward evidence based practice and care planning processes that support the entire interprofessional clinical team has a direct correlation to achieving Meaning Use. CDS is one of the hottest topics emerging from ACA and HITECH and most clinical leadership in healthcare organizations are actively looking for solutions that will help. Aside from that, it just makes good sense – to answer rhetorically, are you interested in having a family member admitted to an HCO that is not using the latest evidence and using best practices in their professional process of patient care?
Lindsay Bauer– Human Resources Manager at HealthMEDX
How has the emphasis on population health management and caring for patients outside of the hospital affected the need for post-acute care talent?
The emphasis on post-acute care has grown, and with it so have the regulations and the needs of the providers. Companies like HealthMEDX are here to ease the pain on providers, caretakers, patients and families. As we grow, our need for talent also grows tremendously.
What are the biggest challenges you have experienced in recruiting and retaining talent?
We've grown so quickly that recruiting has been the top HR priority for close to two years now. Making sure we keep up with recruiting trends is a major focus, as we always want to be on top of the list of companies people in HIT want to work for. The skillsets required to be successful in our organization are highly desired, and we have found that we have a lot of recruiting competition in our space. That affects both our recruiting and our retention, as our employees are being contacted to work for competitors. We have to make sure we retain our fantastic culture so everyone wants to stay with us.
Kevin Flynn– Vice President of Sales & Marketing at ScImage
How has your experience starting your career in a hospital affected your outlook on technology's influence in healthcare?
Having been involved in healthcare for over 35 years, the changes have been dramatic. Diagnostically, the evolution of CT, MRI and PET imaging has provided insights into diseases that could not have been imagined in the 1970s. Although there have been dramatic changes in device technology and healthcare IT, I don't think it has delivered the promise. No matter how good the technology, if you don't support it with a superior workflow, you are doomed to achieve mediocre results for patients and clinicians.
You spent time at a large company and now you're at a smaller company, what has been the biggest difference/challenge?
Small companies are more nimble and drive innovation in healthcare. They are challenged because they are less well-known and sometimes perceived as a risky bet. Larger companies use market strength and awareness to lead, but often do not have the best technology. Many healthcare organizations enter in long-term agreements with large brand name companies but I think suffer from a lack of innovation that the smaller companies can deliver. This results in higher cost and fragmented care for patients and physicians.
Fast forward 10 years; how will technology influence healthcare?
Technology will continue to drive healthcare delivery outside the four walls of the hospital. With the aging population, there will be dramatic growth in remote monitoring at home to prevent recurrent hospitalization. With the evolution of smart phone technology as a medical device, many doctor's office visits will be conducted over the web using photography, physiological measurements and video/email. The focus will remain on expanding access while controlling costs but will be radically changed from today.
Curt Thornton– Vice President of Sales, North America at Capsule Tech
What is the biggest challenge of improving bedside care?
Time. More directly, how to increase the time clinicians get to spend at the bedside and focused on the patient. We need to find a way to get clinicians back to what brought them to healthcare in the first place – caring for the patient – not spending time dealing with disjointed technology. Repeatedly, I see clinicians interacting with two or three healthcare systems, duplicating their work to fit the needs of technology. This leads to issues like untimely charting and missing the subtle changes indicative of early deterioration of the patient's state. Medical device integration solves both issues by sending patient data automatically to an electronic record for real time clinical review, combining it with other pertinent data to understand a patient's health status.
What's the biggest challenge to today's caregiver who is charged with using all this technology?
Healthcare, as an industry, may be increasingly powered by technology, but it is fueled by those who want to make a difference in the lives they touch every day. Ultimately, we need to make sure that clinicians have access to technology that lightens their load, not the other way around, especially those who manage patient data.
What has made you personally successful in your career?
For me, I think success came from learning as much as possible about the healthcare field from every possible angle. I focused on gaining experience, not just jobs, so I have done a little bit of everything! I've worked in a hospital as a unit clerk; I provided IT implementation services with a consulting company and ultimately moved into an executive sales position, with several stops along the way. By exploring every facet of healthcare I could, I've become more well-rounded, and that helps me work with hospitals to make informed and practical decisions to benefit their clinicians.
Stefanie Bruns– Senior Corporate Recruiter at API Healthcare
What kind of training or certification is critical to being successful in healthcare IT?
Certifications and bachelor's degrees will be critical if you are going into more of a specialty position in an organization.
What are the biggest challenges you have experienced in recruiting and retaining talent?

The biggest challenge is around finding the right balance of experience within the Healthcare IT space and finding the talent near our locations.
Why should young people be excited about a career in HIT?
Healthcare IT is a booming and growing industry. Any organization that is in this space is going through a growth spurt due to the Healthcare Reform Act putting more compliance and reporting structures into place, requiring more organizations within this space to be more electronic and updated in a more robust operating workforce system.
Scott Bennett– Vice President of Marketing and Chief Marketing Officer at Siemens Healthcare
What is the biggest challenge facing today's HIT industry?
Delivering the lofty improvements we are collectively expected to generate in cost, quality and patient engagement outcomes while still lacking standards for IT interoperability.
What are the differences between successful and unsuccessful people you've managed?
Successful people tend to focus on the right things and have a passion for what they do. The unsuccessful people seem to have a knack for focusing on the wrong things, or don't share the same sense of urgency (or passion) as others who stand in judgment.
How has healthcare changed since you started in the business?
While healthcare (like politics) has always been considered "local," it has become less so through the years. Obtaining the breakthroughs in science, medicine and technology typically require substantive investments, which are increasingly becoming the exclusive domain of large scale enterprises. The growth of Health Systems, national For Profit chains and Private Equity financed specialty centers is testament to the march of economic change in healthcare.
Gideon Naim– Chief Financial Officer and Co-Founder at CenTrak
What is the biggest challenge on your plate right now?
CenTrak's mission is to develop advanced visibility solutions to make healthcare more efficient and affordable for everyone. CenTrak's biggest challenge is scaling the company to meet the growing demand for RTLS and environmental monitoring applications. To this point, we must be very selective with our hiring to ensure we continue deliver high-quality products and services. People are the key to growing a successful startup company and this has been one of the focal points of our efforts. Grow fast, but hire slow.
How will RTLS be used in the future of healthcare IT?
Historically, RTLS in healthcare has focused on asset tracking solutions for the biomedical department. However, the future of RTLS in Healthcare IT is much broader. RTLS with bed-level accuracy and rapid update speeds (we call this "Clinical-Grade Locating") may be used to automate workflow and improve the patient experience. We've seen our Clinical-Grade Locating infrastructure enable some exciting new applications. Hospitals are leveraging their RTLS as a competitive advantage to attract new patients and improve patient satisfaction during treatment.
Tom Rhoads– Chief Executive Officer at Parata Systems
How do you feel technology will change the future of healthcare?
Technology is changing everything in healthcare. It is becoming an extension of the healthcare provider's clinical thinking, prompting faster and better diagnoses, timely intervention for at-risk patients, and more effective treatments. In the coming years, interconnectivity will increase to empower clinicians, pharmacists and patients to work together to improve health and lower medical costs.
How will pharmacy automation play a role in improving the quality of care across the continuum?
Pharmacy automation already improves accuracy and efficiency in dispensing, and innovative packaging encourages patients to take their medications as prescribed. In the coming years, automation will connect, in real-time, pharmacists to patients and each of the healthcare providers who work with them. This easy exchange of vital medication-relevant information will support high-quality, outcomes-based care.
Mark Mongomery– Chief Marketing Officer at a Healthcare IT Provider
What is the most important quality you look for in a leader when hiring?
It's difficult to narrow it down to one characteristic as there are many attributes that contribute to being a quality leader. So I'll answer it this way: based on the data I have at the time, including my personal interactions during the candidate review process, I try and select the person who is "the most likely to be followed" for that role.
How do you see the Affordable Care Act effecting both patient population and the provider community?
The ACA is a central player in the largest domestic social and economic issue today. For many individuals, it will offer alternative access to quality healthcare that may not have been as accessible before. It may also force others to make different choices in healthcare coverage that otherwise they would not have been required to make. I believe the majority of consumers will be inadequately prepared – either financially or intellectually – to understand/afford the financial portion of healthcare services that will become the responsibility of the patient/guarantor. Regarding providers, I do not believe the economic model, as prescribed in the ACA today, is sustainable for the provider community. The inherent shift of the provider revenue stream from government and commercial insurance providers to the patient will create an unsustainable situation in the long term. As we are already observing, I believe the ACA will continue to be amended in pursuit of a more balanced model of access and revenue sources.
To what or whom do you attribute your success:
A willingness to step into roles that others may be reluctant to pursue. A great support system of family, friends, and associates. And grit.
###
To learn more about Direct Recruiters, please visit www.directrecruiters.com. To inquire about Health IT staffing needs, contact Mike Silverstein. To contact any of the interviewees, please contact Kasey Fahey of Direct Recruiters.
To Contact Mike Silverstein:
e: msilverstein@directrecruiters.com
p: 440-996-0594
To Contact Kasey Fahey:
e: kfahey@directrecruiters.com
p: 440-996-0861
Twitter: @DRIHealthcareIT