Cherie Shepard, Director of Packaging, Material Handling & Food Processing at Direct Recruiters interviews Robert Slykhuis, President and CEO of Bizerba North America. Mr. Slykhuis discusses his career in food processing, the industry, innovative products, leadership, and more.

You are quite accomplished. Please tell us about yourself and what attracted you to a career in the food processing industry?

I don't think anyone really grows up hoping they can have a career in the food processing industry. In fact, most of us find our way into an industry like this based on situations that present themselves
, which is what happened to me. In my early career I had opportunities in capital equipment businesses, which happened to be food processing focused, and I quickly found it to be an industry I could be successful in.
Bizerba is known for having a 150-year history of innovation. Please mention the most innovative products recently launched.
For generations, Bizerba has led through revolutionary changes in weighing, slicing and labeling. As an innovator in PC based scales and Weigh Price Labeling, we lead the market. The most recent innovations are really centered around our software solutions. With the focus on OEE, we have developed our remote management and service of equipment to the next level. Instead of just reacting to equipment downtime, we are now able to monitor and proactively service our equipment in real time and provide our customers with solutions that can really save them time and money.
What do you believe are the most important traits of a leader in today's business world?

I am fortunate to work with a management team which shares many of the traits I feel are important to be successful. Being customer centric is a must, and while many leaders talk about putting the customer first, it really means satisfying customers at all costs. A passion for winning is in our DNA and is still the biggest motivator to get me out of bed every day. And finally, in the words of one of my managers, "when did patience become a virtue?" Being demanding and always wanting to achieve more is a necessity.
What do you think is the industry's greatest challenge?

This is an easy one; lack of young talent. I look around the industry, our company included, and see way too many people my age. The challenge of recruiting talented, dedicated, technically qualified people, with a passion to work in our industry is of great concern.
We are facing a leadership shortage in the US and globally. What steps have you taken at Bizerba to develop future leaders?

Because of our rapid growth, we relied mainly on recruitment and mentoring to develop our managers. We are now actively engaging in more formal leadership training throughout the company to identify and advance more people from within. This is a worldwide project and is also meant to link opportunities for growth across the world.
How is the food processing equipment segment poised for growth in the US and on a global scale in 2017 and beyond?

For many years we have seen a high level of automation in Germany and this has been the basis for much of our product development in our home market. More and more we are seeing this requirement in all of our markets with companies seeking better solutions which will deliver cost savings through information and automation.
What is the biggest challenge on your plate right now?

We have grown rapidly in turnover and personnel in the past few years making it increasingly difficult to be as hands on as I used to be. While I have a great team, I still get most of my satisfaction being in front of customers and at their sites rather than being in one of my offices. Despite logging well over 100,000 miles every year I always feel like I should be more places than I can get to.
As a former Regional Sales Manager, what is your best advice to up and coming sales professionals? What does it take to succeed?

When I accepted my first territory sales job I had to look on a map to see exactly where I was moving to. When promoted to a Regional Sales Manager position I had no idea what I was in for and was tasked with managing some people almost twice my age. For every opportunity that arises which can lead to further promotion, don't hesitate or overthink details. If you aren't moving forward you are falling behind.
What events and tradeshows will Bizerba attend in 2017?

2017 is a big year for us overseas as two of the biggest shows which occur every three years are coming up. Euroshop and Interpack will be heavily attended by customers around the world but we are seeing a marked increase in participation from North America. Besides that, we will attend many tradeshows in North America this year including – IPPE, NRF, Expo Carnes, Promat, NRA, Process Expo and Packexpo.
Cherie Shepard
Director of Packaging, Material Handling & Food Processing
Direct Recruiters, Inc.
440-996-0582
cshepard@directrecruiters.com
Norm Volsky, Director of Mobile HIT at Direct Recruiters, Inc. recently interviewed Shane Waslaski, CEO of Intelligent InSites. Intelligent InSites software creates a visual workplace that improves patient flow and operational efficiency using RTLS location-based intelligence. Mr. Waslaski shared insights on his career, the healthcare industry, advice for healthcare professionals, and much more.

Please tell us about yourself and what attracted you to a career in operational leadership within healthcare delivery organizations?
In all my work I have always been most drawn to healthcare operations because, for me, it represents a unique intersection where we touch the life of the patient through the qualitative facets of care delivery. It is also an industry in which you are assured of being impacted by your own work in some fashion because you, a family member or a friend will be a patient and you will experience the industry for yourself. That is not true of many industries. My technical side is drawn to the detail, the complexity, and the dynamic nature of healthcare while my nurturing side is satisfied by knowing that my work will have a lasting positive impact on the safety, effectiveness, and efficiency of healthcare. Because I am not a nurse or a physician, my hands will not be directly involved in patient healing activities, but I am privileged to be deeply engaged in shaping how patients experience their care and through the environments in which caregivers do their work.
Please talk about the importance of operational intelligence for healthcare and how it improves patient care.

In so many ways , and through the hands of so many – caregivers, patients, lab results, medications, equipment, supplies, exam rooms and transporters – many details must come together at the sharpest points of care to drive quality outcomes and experiences. Patients know it when they experience it and, as patients, we all desire this symphony of parts to come together  for us in a positive way.
In so many health systems, leaders lack a comprehensive view of their operations. They can't see process bottlenecks until it is too late to prevent the inevitable delays and frustration they produce. Every moment nurses and providers spend looking for equipment, supplies or each other takes away time from patient care. And we know through so many studies that caregiver time with patients already has been greatly reduced due to increasing administrative burdens. With visibility into operations, health systems can improve safety and process efficiency so that all the resources and people more easily come together to produce a positive patient experience.
Earlier this year, you spoke at MobCon Digital Health Conference. Can you provide a brief overview of your topic?
I love hearing how pattern identification and predictive modeling are making amazing advances in diagnostic and healing technologies possible. But, we still find nurses and providers being interrupted in the delivery of care to write things down or most often to type at a keyboard in order to capture timestamps and other data required to measure performance. At MobCon – and at every other opportunity I'm given – I hope to re-inspire in the audience the belief that we are long overdue to insist on systems that are designed so that far more data is automatically collected, particularly operational workflow information. I shared examples of how this is already happening in healthcare in facilities where real-time operational intelligence systems are being used. I shared the significant results we're seeing, like 25% reductions in clinic patient cycle times and how we are able to standardize procedures and care protocols to give a typical clinic 3,000 more care minutes back per week. That's 15 more patients a day, and with 251 work days in 2016, that's 3,765 more patient visits. It matters and these systems are so effective at bringing change where some of the most challenging operational work needs to be tackled.
Who do you consider as the most innovative healthcare leaders of today?
Nurses. I consistently find nurses are among the most innovative thinkers and in the most challenging circumstances, the caregivers who always find some way to take the best care of the patient. They are forever under pressure and a critical line of defense when it comes to patient safety. All of this while being healer and comforter, and they are crucial to the overall patient experience. Nurses are a source of both innovation and inspiration for me and this team.
What do you believe are the most important traits of a leader in today's business world? Are we truly facing a leadership shortage in the US and on a global level?
Honesty, tenacity, and courage. If we are facing a shortage, we need look no further than a mirror to find those of us responsible to being certain that is not the case. We work hard to ensure that within our own organization every individual has both the opportunity and understands their obligation to lead. Our strongest leaders are always honest, they never give up and they repeatedly show courage in their conversations and their approach to innovating. I have the highest respect for individuals who consistently do so.
On your LinkedIn page, your "Influencers" are Jeff Haden, Ghostwriter, Eric Ries, CEO at Long-Term Stock Exchange, Tim O'Reilly, Founder & CEO of O'Reilly Media, and Jack Welch, former CEO of GE and current Executive Chairman for The Jack Welch Management Institute. Can you tell us how they influence you and why you admire them?
There are a number of others such as Kotter and Porter I would certainly add but have not taken the time to do so, but at some point these individuals and others have influenced me. Jack Welch for his track record and his teachings on the idea that you must change before you are forced to change and his passion about the importance of our responsibility as leaders to grow others. Tim O'Reilly serves as a reminder to me in the software industry that the data we liberate to the customer must be far more valuable than the data we capture. This has been the repeated error of the software industry and I am resolved to be certain we are providing exponentially greater value in the data we reveal than just our ability to collect it. Jeff Haden is someone who believes in effort and action and, like Welch, the obligation we have to help others grow as a way to pay forward the investment someone made in us. I find value in those who have gone before me and are salient writers and thinkers on how we can leave the wood pile higher than we found it.
What is the biggest challenge on your plate right now?
Aside from the ongoing challenge of recruiting experienced services, software and data science professionals, my greatest focus is on helping healthcare leaders fully understand what it takes to change – to truly transform. Leaders know they need to take significant cost out of their operations. They know they need to transform the experience – both for patients and staff. But for so long in healthcare, operational change has happened incrementally, at glacial pace. Frankly, that is so far below the kind of wholesale change needed. Driving this kind of change doesn't happen with an initiative run as a side operation. To get there takes a tenacious and aligned strategic change aptitude across the entire organization. And that is daunting in any environment – because it's not a core strength in our industry. Customers who are seeing the most transformational results have operational excellence goals tightly woven into multiple levels of their organizational plans. They are aligning, empowering, recognizing and rewarding change teams across their organizations. And then they are collaborating to rapidly raise skillsets in analytics and location-based operations. They also are partnering with full-service solution providers who bring together all the elements needed for transformation, including the technology, the tools, business process engineering, change management, and program management.
What is your best advice to up and coming healthcare technology professionals? What does it take to succeed?
The single most important thing that healthcare technology professionals can do is become deeply immersed in the realities and pain points of leaders, decision-makers, caregivers and technicians across healthcare. When you find these pain points, you know, because most everyone around you will be running in a direction away from them. You must be close enough to understand the challenges and skilled in asking questions that penetrate to root-level causation. Then, and only then, can we create new, transformational approaches. We can't simply ask "what do we need to change?", "we need to understand why?" This is key to the most pressing challenges that remain in healthcare operations and it is the key to Leans' 5th "S" – Sustainment.
What events and tradeshows will Intelligent InSites attend in 2017?
Intelligent InSites will be at HIMSS17 in Orlando. In addition, we showcase our solution and case studies at targeted industry events throughout the year, including regional HIMSS chapter meetings, conferences focused on sub-markets we serve, such as urgent care and orthopedic clinics, and various association meetings. Our marketing team announces where we'll be on our website and on social media.
What healthcare software trends do you see for 2017?
The focus on efficiency in healthcare workflow. Time saving, care enhancing solutions that automate specific functions for specific providers such as ensuring most of the data that's needed to capture timestamps and other process-related markers is captured automatically. Where automation cannot be embedded and achieved, there will be a focus on usability of systems, including liberating providers and nurses from the keyboard. Finally, a shift away from silos and more focus on integrating systems to drive greater value to all of them, such as connecting nurse call, bed management, real-time patient flow apps and metrics view boards, EHRs, billing systems and even building management systems.
How has current legislation and the recent presidential election impacted hospital decisions?
There is so much being said about this already that I don't feel the need to pile on, except to say that my hope is we avoid speculation paralysis. At times when there are many unknowns over which we have no control, it is best to turn our focus to the things we can control. I can think of no greater opportunity than removing waste from our operational processes in healthcare, while also transforming the patient experience. No matter what happens in the halls of Congress, we know we need to reduce costs. The great news is we know we can do so, and dramatically. Where we can be of assistance to our lawmakers and leaders, we stand ready to help.
Currently, the healthcare industry is experiencing a lot of challenges. What do you think is the industry's greatest challenge?
Costs are out of control, many of our doctors and nurses are losing hope and retiring and not as many young people are joining the profession, all while more consumers enter the system bringing higher expectations of convenient, personalized service. And so, we have come to the time where we have no choice but to transform. In this way, I see our greatest challenge as our greatest motivator. We know what we can accomplish when we turn our intellect and attention to it. Advances in diagnostic and surgical technologies, medicines and therapies have improved the health and well-being of so many in so many amazing ways. Now, we need to turn our intellect and focus on transforming our operations.
How has your B.S. degree in Zoology and Biochemistry prepared you for your profession in healthcare operational excellence?
Understanding the inner-workings of organisms at the cellular and group levels, including relationships among them and how they'll react under different conditions, has been incredibly useful. Without knowing it at the time, I chose a field of study that blends both data analysis, behavioral science, and dynamic mechanics and these have been amazing foundations for approaching large, complex problems like complex patient flows. Complex problems are a collection of many mixed up and less complex problems. It is our challenge to unravel the pieces and solve those that can be solved instead of being overwhelmed by what looks like one massive unsolvable challenge.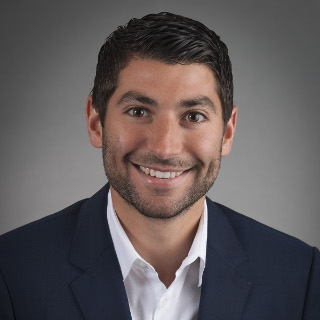 Norm Volsky
Director of Mobile HIT
Direct Recruiters, Inc.
440-996-0059
nvolsky@directrecruiters.com
January 5, 2016
By Christy Fox, Marketing Specialist
A new year brings new opportunities to make positive first impressions, whether it's with new clients, networking connections, or with job interviewers. Especially in job interviews, hiring managers are looking for a certain skillset, but research is showing that building rapport is becoming increasingly as important. This could be described as communication that develops trust, chemistry, and establishes good relationships.
In a recent study led by Brian W. Swider, Georgia Institute of Technology, 163 mock interviewers were rated by competency after introductory small talk with an interviewer. The study showed that those who sparked a sense of trust with the interviewer received higher overall scores than those who did just as well on the interview, but did not build the same chemistry as the others (Wall Street Journal).
Although interviews can be nerve-wracking, it is important for candidates to show personality and try to build chemistry with the interviewer. Here are 3 tips to building rapport during an interview:
1. First and foremost, remember basic interview etiquette. Make sure that your appearance is appropriate for your interview and the job itself with how you dress and accessorize. Aside from dress, be aware of your body language and what you might be communicating with it. Make eye contact, smile, and avoid sitting with legs and arms crossed. Additionally, be polite and genuine when answering interview questions.
2. Find common ground with the interviewer. Making small talk is the key to building rapport, especially by finding shared experiences the two of you have in common. This can be done by actively listening to the interviewer, or simply paying attention to your surroundings. For example, you may walk into your interviewer's office and notice that you are a fan of the same sports team, which immediately gives you a way to make a connection with him or her. Take note to analyze the situation first and be certain that the hiring manager is open to small talk to avoid coming off as too familiar and casual.
3. Show your personality. Interviews are chances to show off your personality that may not be obvious on your cover letter or resume. Being prepared to discuss your experience with real-life examples of work related other activities you are involved in. Remember to be yourself in your interview no matter how nervous you might be, and have a sense of humor. It is important to showcase the qualities that will give the interviewer a sense of how it might be to work with you.
Building rapport is a useful skillset to have not only for interviews, but also a variety of professions. What strategies have you used to build rapport during interviews?
In 2015, it was estimated that almost 45% of US employees worked remotely, mostly from home.  By 2020, it is estimated that about 50% of the workforce will be working remotely. Cloud services, mobile platforms and videoconferencing have made remote work possible and very acceptable to both employees and employers.
Many industries are making it known that they are friendly to telecommuting including IT, HR/Recruiting, Education, Accounting, Health, Law, Marketing, Nonprofit, News/Media, Sports, and Travel. In addition, the site FlexJobs.com was created to help those seeking telecommuting opportunities connect with companies and jobs that offer remote work, flexible schedules, part-time hours and freelance assignments.
However, with everything, there are pros and cons. So before you make the change from working in an office to working at home or from another location, you might want to first consider these advantages and disadvantages:
Advantages
Work from anywhere and anytime. No longer are you limited by a geographic location or a clock. Thanks to telecommuting, employees are now able to work from pretty much anywhere at any time of day. The traditional 9-5 working day no longer applies.
No daily commute. Most people don't enjoy their daily trek into an office. Working remote allows you to avoid a lengthy commute by car, train, or bus which enables you to start your workday earlier and calmer.
Flexibility. You would be in charge of your own schedule and possibly more efficient. Working from home and the flexibility it offers, may also suit your family life.  You would have the freedom to run errands, take the kids to school, attend school or sports functions, etc. as long as you get the job done and meet any pre-established deadlines.
Less costly.  Working from a remote location or from home, means you save money on transportation costs, eating lunch out, and purchasing a business wardrobe. Unless you do video conferencing, you can wear informal clothes and no longer need to budget for that work wardrobe.
Better health.  Remote workers say they have more time to incorporate physical exercise into their day.  In addition, they are not exposed to sick co-workers. On the flip side, if you're the sick person, staying home allows you to take care of yourself while still being productive.
Less interruptions.  Working remotely allows you to focus on the job at hand without the distractions of socializing and office chatter.  You have the ability to get into the zone and buckle down to complete your assignment.
Disadvantages
Need for high self-discipline. It takes a lot of dedication and self-control to work at home and not succumb to distractions. It's easy to lose motivation and focus which are pitfalls to your success. Therefore, it's important to be intentional about how you're using your time. You need to structure your environment in such a way that keeps you engaged.
Lack of workplace social life. You can easily interact with co-workers and clients via technology but it's not the same as face-to-face meetings, lunching together or just everyday banter. Remote workers often feel isolated.  To counteract isolation, try going into the office now and then or schedule lunch dates with bosses and colleagues.
Overlooked for promotions. There's a danger of being overlooked for promotions or career development opportunities when working remotely. Those visible employees in the office who are aggressively campaigning for the position will probably have the edge. You can try and counter with regular visits to the office and open lines of communication. You need to express your interest in the upward mobility you want.
Total dependency on technology.  As a remote worker, you have to rely on email, smart phones, laptop, etc. to stay in contact with the office and clients. You are totally dependent on the right technology to be in business. It's also up to you to keep up with technology that evolves so rapidly.
Blurred lines. You would think that working remote would allow you to enjoy more of a work/life balance but actually it doesn't.  When you don't have a clear separation of workplace and home space, they can blend together. You might not be able to just switch-off from work and find yourself constantly checking your smart phone and emails.
There's no doubt that remote work is on the rise. It's easier than ever to stay connected in our era of email and smart phones and many employees believe it increases their quality of life.
Please let us know if you work remotely and if there are any other advantages or disadvantages than listed. You may comment below.
November 29, 2016
By Sarah Pozek, Director of Life Sciences
As the year is wrapping up and many companies are looking to wrap up their end of year/get a jump on their first quarter hiring, they are also looking for ways to differentiate themselves from their competition. Employee engagement, culture and attraction are all top of mind. In the spirit of the holidays and with today being #GivingTuesday, it seemed an appropriate time to discuss using social responsibility as a means to this end. Perhaps it's donating funds to a non-profit or volunteering their time. Social responsibility has become an important lever for engagement and attraction. As a recent honoree of Northeast Ohio's Top Workplaces 2016, DRI's company culture always strives to give back to the Cleveland area and have noticed many external and internal benefits.
Throughout the year you will see our team participating in events such as the Heart Walk, Kick-It for Cancer (a kickball tournament that raises funds for children's cancer research in which we have taken first and second place in the last two years) and an upcoming holiday party for children with cerebral palsy and other disabilities. These events have served as team building activities for our company and have made us stronger as an organization, while contributed to strengthening the community.
In a recent survey by Net Impact 53% of employees said that "a job where I can make an impact" was important to them (80% of Millennials). As a matter of fact, social responsibility is now expected and seen as the norm in the values of many companies. Charitable giving, donating funds, and volunteer activities can attract prospective employees and drive current employees to be more vested in the company. A few examples can be found below:
• One of the most cited reasons candidates move to an organization is their reputation in their industry and community. Organizations that are socially responsible are more attractive to potential future employees. A report by Forbes Insights reports that 60% of companies surveyed agreed with the statement "Philanthropy and volunteerism are critical for recruiting younger qualified employees (i.e., Millennials/Gen Y)."
• These activities create a more cohesive culture and boosts company morale. Employees that interact outside of work hours are more likely to enjoy their job and increase overall productivity.
• This differentiation helps to keep employees and customers loyal, creating a competitive edge.
• Participation in non-profit events also serves as networking and marketing tools where you can meet potential candidates or customers in a non-threatening venue. Social responsibility is now considered a strategic investment for the organization.
As we close in on the holiday season, reflect on what you and your company can be doing to lend an extra hand. Does your company have a social responsibility strategy? How does that impact your day to day experience?
"Only by giving are you able to receive more than you already have." – Jim Rohn
November 15, 2016
By David Peterson, Managing Partner of Plastics and Flexible Packaging
Last week I attended Pack Expo International at McCormick Place in Chicago with multiple team members from DRI. Pack Expo is the world's largest processing and packaging show with over 45,000 attendees. With the recent World Series matchup of the Indians and the Cubs, I of course represented Cleveland by wearing my Tribe gear to the show. I was warmly welcomed with some banter by the people of Chicago, which was a great ice breaker for networking. Aside from that, I noticed new trends happening at the show, great companies, and innovative new technologies.
I have gone to several Pack Expo shows as an attendee, and this year I noticed the show seemed to be the busiest Monday through late Tuesday afternoon, with a good vibe and energy among the exhibit hall. One trend I am continuing to see is that companies no longer have business cards on display at their booths. While I would prefer to have the opportunity to exchange business cards, this could be a method to encourage more verbal communication at the booths.
Another great trend I noticed at Pack Expo for the entire industry is the collaboration between SPE and SPI. Together, they have created a new membership program that allows professionals belonging to SPI's Brand Owners Council premium SPE memberships. This will offer a great opportunity for brand owners in the industry to have access to a network of plastics industry experts and the newest machinery and innovations across the market.
SPE
The Society of Plastics Engineers was founded in 1942 and is the largest plastics professional society in the world. It is a great source for networking, training, and information for plastics professionals around the globe.
http://www.4spe.org/membership/
SPI
The Plastics Industry Trade Association represents and promotes growth over all segments of the U.S. plastics industry. SPI works to strengthen global competitiveness, improve productivity, and pursue zero waste strategies.
http://www.plasticsindustry.org/
In addition to the busy flow of attendees at the show, the floor of the exhibit hall is also always buzzing with machinery companies showcasing their impressive equipment. With over 21,000 exhibiting companies at Pack Expo, I was interested in companies concentrating on the continued growth of flexible packaging and machinery in terms of innovation. Two of those innovative companies who I felt were noteworthy at Pack Expo included Sidel and Clear Lam.
Sidel
Sidel is a leading global provider of PET solutions for Liquid packaging, known for helping to package beverages enjoyed by millions around the world every day. With advancing technology, Sidel continues to innovate and offer products and services to meet consumer needs.
http://www.sidel.com/
Clear Lam
As a developer and manufacturer of innovative flexible and rigid packaging materials, Clear Lam focuses on developing technologies that lower the impact on the environment. Clear Lam develops Flexible Films, Forming Films, and CL Polymers for multiple markets.
http://www.clearlam.com/
With the multitude of innovative technologies, and networking opportunities, Pack Expo 2016 was a great event to attend. If you were at the show and would like to share what or who you were impressed with, please comment or contact me!
November 2, 2016
By Nicole Dauria, Executive Recruiter
So you have been asked to a lunch or dinner interview…
One of the major reasons a future employer will ask you to a lunch or dinner interview is if the position you are interviewing for has a lot of client interaction, but whatever the reason, there are some good rules to follow:
Being on time is the first order of importance. Make sure you have the address in your GPS, you have allotted enough time for traffic, and time to get lost and also find parking.
Dress for success. If you're not sure of the attire, it is always best to over dress than under dress as a rule of thumb.
In the day of having your cell phone managing much of your life, this is the one opportunity you need to TURN IT OFF! There is nothing worse than trying to have a conversation with someone and they are constantly looking at their phone. First impressions are everything and you don't want to ruin an interview by not making eye contact or being distracted because of your phone.
One of the most important facts you need to keep in mind is what to say and not to say during an interview. NEVER say anything bad about anyone or anything. You never know the affiliations your interviewer may have. Most of all, never talk with a mouth full of food.
In the event you have never taken an etiquette class, there is plenty of information on the Internet to help you through dining etiquette.  Just remember to not talk with a mouth full of food or eat with your hands. Just imagine your mother is sitting next to you!
Greeting your interviewer with a firm handshake and make sure you make eye contact is a must. Thank them for having you when you meet and make sure to thank them for the meal afterwards. This is the best time to ask for that next step in the interview process too!
Make sure you are polite and courteous to the wait staff as well as everyone that joins you for the meal. Keep your conversation cautious and not overly personal. The majority of the interview should be taking place before the meal is served so the conversation can flow and not be interrupted by chewing food.
What to order and not order off the menu is important too. NEVER order alcohol even if everyone at the table is drinking. Try not to order an entre that will entail you eating with your fingers like ribs or chicken wings. It's a good idea to only order a desert if the interviewer is doing so and asks you if you want something. Most importantly, don't order the most expensive thing on the menu!
Good luck and bon appetite!
November 1, 2016
In 2016, hiring managers have found it very challenging when trying to recruit the right candidates. It's been tough since we face a talent shortage in our industry…the demand is greater than the supply. And no matter the size or location of your company, you're probably spending time, energy and resources with little success.
In fact, the methods your in-house recruiters and hiring managers use to attract and retain highly talented employees are probably under scrutiny.  For many organizations, it has become a top priority to review, assess, and revamp them.
For this reason, we want to share 7 great hiring strategies with you:
Identify what your retainable employees have in common. It is essential to find out why key people stay with your organization. What backgrounds, skills or personality traits do they have in common? Make a list. Also, use confidential employee surveys to ask them why they stay and what they would like to see you do in order to keep them. Their answers can help you to hire right in the first place.
Power through the talent crunch. If the current available talent doesn't meet the demand, you will need to change how and where you search for them. Start with your competitors.  Can you lure their top performers to your company? Also, consider a wider net. If before, you were able to find key talent within 50 miles and that's changed, expand your reach…even think global.  In addition, you will need to be creative. Consider using telecommuters, contractors, consultants or even retired executives who would be open to part-time hours.
Build a talent pipeline even when not actively hiring. A talent pipeline should be developed in order to identify potential candidates that can be continuously nurtured and approached when vacancies arise.  There are several key reasons why it's absolutely necessary to implement a long-term sourcing strategy:  to develop relationships with future talent, shorten the time to hire, improve the interview process, and minimize business disruption.
Use mobile technologies and social media. Today, it is estimated that 90% of job seekers are using mobile devices during their search for a new job opportunity.  Employers need to adapt and need to make mobile recruiting an important hiring strategy.  They should be posting jobs on mobile-friendly platforms and consider using FaceTime to initially screen candidates. In addition to mobile strategies, employers should make use of social media. Find out what social media platforms your desired job candidates are using and reach them there. The most popular are LinkedIn, Twitter, and Facebook.
Brand your company as a "Best Workplace". Research the different types of awards available to your company. Organizations being named to a workplace "Best of" list can be a positive recruiting and retention tool. Earning these types of accolades can serve as a way to positively brand your company as a thriving and vibrant place to work.  Not only will this boost the number of people wanting to work for your firm but will increase the morale and pride of current employees.
Transparency throughout the hiring process. Today's era of transparency in talent acquisition requires greater attention to detail. That means creating a precise job description, stating why the job is open, making it easy for top candidates to speak with would-be co-workers, being upfront about the downsides of the position such as long hours, and talking candidly about the possible reasons there would be a delay in the hiring process.  It really stands out when an employer is transparent and open with candidates.
Develop relationships with reputable recruiters. It makes sense to contact a reputable, industry-specific recruiter because they can improve your chances of acquiring the right people with the experience and skills you need. Recruiters have an extensive network of the industry's top performers and can save you time and money especially when you're faced with a hard-to-fill position. In addition, all information exchanged remains confidential.
As the job market improves and thereby increases the hiring demand, it only makes sense that the same recruiting strategies used over the past recessionary years, no longer apply. Recruiting strategies need to be updated and creative in order to push past the talent shortage.
October 19, 2016
By Jessica Ondo, Recruiter, Direct Consulting Associates

Talking too much
Interviews are two sided, an opportunity for the employer to asses potential candidates and for potential candidates to asses potential employers.  Quite often, the positive feedback we receive from candidates is due to their having just spent an hour or two sharing their life story.  Usually, the feedback from the employers on the same candidates results in a thumbs down.
The golden rule for an interview for all candidates is to find a way to speak no more than 40% of the time.  Be aware of your chattiness, your audience, and be prepared with intelligent talking points to prevent a rambling interview.
Attire
Dress one or two steps above your title.  If you are interviewing for a manager or director role, you might be required to dress business casual with an occasional tie.  For your interview, wear a tie and a jacket!  If you are interviewing for an entry level role fresh out of college, dress sharp!  While a suit and tie might be overdoing, it is always a good idea to be over dressed than under.  Underdressing yields an aura of overconfidence and often arrogance.
One to two times a month, we receive less than flattering feedback on candidate's attire.  Be sure to dress up a step or two to ensure you dodge this bullet!
Not being prepared
Research the company! When asked, "So what do you know about ABC Company?" PLEASE……..don't answer, "Well, I know a little bit, but can you tell me more about the organization?"  This is the quickest way to find oneself fighting an uphill battle.  On the other hand, answering the question with the following would show your vested interest in the opportunity, "I've had an opportunity to do quite a bit of research on your website, LinkedIn, and industry related newsletters.  I found it interesting how philanthropic your group is and your involvement in XYZ charities.  Furthermore, some of the changes and your top initiatives for the next year seem exciting."  Enough said.
Finally, have questions prepared to ask about the company, the team, what makes people stay/leave and remember to keep all questions open ended.  This will allow the interviewee to gain the most insight about the opportunity.
Complaining about former employers
RED FLAGS!  No hiring manager wants to hear a sob story (right or wrong) about why you've been mistreated, lied to, and your career trajectory has been stunted.  Of course, things are certain to change, you've just had bad luck for the last 30 years right?  Not so much!  Talking negatively about previous bosses, employers, and colleagues will not give the hiring manager the feeling that you are willing to take on challenges, fight battles with colleagues, and overcome obstacles to better the organization.
It is okay to discuss reasons you are exploring opportunities but knocking your previous jobs is never a good idea.
Hygiene
Be on your "A" game!  Remember, you only have one chance to make a first impression.  Regardless of your daily habits, be showered, don't overdo the cologne/perfume, and be well groomed.  Who knows, you might walk in the door and interview with a bunch of folks looking like cavemen/women in which case your habits can change AFTER you get the job.  However, always err on the side of caution and recognize the person interviewing for the job will be viewed on a different level until they get hired and become productive.
October 5, 2016
Technology has become a driving force across all industries, making the need for IT talent at an all-time high.  As companies work to fill high tech positions, they are faced with the challenge of offering the right compensation packages to entice these individuals or risk losing them to competitors. That's why we're seeing companies up the ante and boost salaries as a way to draw-in IT candidates with the right tech minds and experience.
A recent Wall Street Journal article tells how one well-known company found out that investing in tech talent has become a necessity.  In 2012, GE was not interested in paying high dollars to attract engineers to their new software division.  As a result, they were losing tech talent to Apple, Inc. and Cisco Systems, Inc.  Today, four years later, GE's thinking has changed. They now offer base pay bonuses and equity to software talent to compete with Silicon Valley companies such as Facebook and Google.
There are a variety of high-demand IT positions that are driving up salaries and compensation.  Based on surveys these are the top 8 (salaries are national median incomes): Network Security/Cybersecurity Analyst $103,677, Senior Software Engineer $97,355, IT Project Manager $84,118, Software Engineer $81,397, IT Consultant $75,009, Software Developer $70,173, Network Engineer $69,956, and Systems Administrator $60,905.
However, with the high-demand for tech talent, Software Developers can earn top dollar, even more than the national median income, just out of college.  In fact, according to the Boston Globe, recent software college grads can earn around $90,000 in Massachusetts. Other hotbeds for IT job growth and high salaries are: California, Texas, Florida, New York, and most recently, Colorado.  In addition, these same candidates are also getting as many as 20 recruiting phone calls a day and the promise of a 20-25% bump in salary.
While the need for IT talent is at an all-time high, there's a real shortage of qualified IT staff in all industries. Colleges and universities have stepped up and started diversifying their technology degrees to include more specialized fields, but it isn't an instant fix by any means. And since many CIO's intend to expand their technology plans in Q4 of 2016 and throughout 2017, we will continue to see lucrative salaries for IT professionals.