April 12, 2017
By Aaron Kutz, Executive Recruiter of Government Technology and Electronic Security
I recently had the opportunity to attend the ISC West Conference in Las Vegas for the fourth year. ISC West is the largest security industry trade show in the U.S., and gives professionals opportunities to network, attend educational sessions, listen to keynote speakers, and see all the new and innovative technologies throughout the exhibit hall.  With every year that I visit ISC West, I realize how much growth and progress the industry is experiencing. Companies who had small booths in previous years now have grown into a larger presence at the conference, while other familiar faces are staying strong. Here are my thoughts on the best of ISC West:
ISC seemed even bigger than last year. As a show that is said to have over 29,000 professionals in attendance throughout the conference, the trade show floor was packed.  The exhibitors I spoke to seemed to be very happy with the traffic and chance to showcase their products and technologies to a large volume of attendees.
Aside from the traffic levels of the show, each year at the conference there seems to be a buzz about certain topics.  Last year at ISC, I noticed the emergence and focus on the "Internet of Things" (IoT). Following that theme, this year there were more partnerships apparent to allow devices to be connected in the home and across the enterprise. Almost everyone I stopped to speak with was focused on having their technology connect to a variety of other solutions.  In addition, these companies highlighted how end users can utilize the cloud to help their clients with a more affordable, reliable service.
One company that I was very impressed with at ISC West was BriefCam. BriefCam provides users the ability to rapidly review video and take action as needed. I spent some time speaking to members of their team about their one-of-a-kind solution. I was lucky enough to be provided a live demo to see firsthand the capability their solution provides including its unique video layering and search capability. It was like nothing I saw throughout the show anywhere else and I was very impressed with their product.
Overall, ISC West was a great event for my fourth year attending. I would love to hear your take on the show if you were there or more about your take on the industry in general. Please feel free to reach out directly to me to discuss further.
Aaron Kutz
Executive Recruiter of Government Technology & Electronic Security
440-996-0869
akutz@directrecruiters.com
April 12, 2017
By Adam Ulmen, Manager, Research & Technology and Healthcare IT Research Manager
As a Third-Party Executive Search Firm, we see the following unfortunate scenario play out daily: we present a solid Candidate to the Client, the Client likes him or her and gives positive feedback, however the Hiring Manager wants to see some more Candidates as points of comparison to gauge the quality of the existing Candidate against other profiles. While on the surface, this seems like a fine practice that should ideally lead to finding the best possible fit for the role and organization, this also directly leads to a delayed and cumbersome hiring process for all involved.
Today's job market is very Candidate-driven; meaning that your company is competing for the top Candidates at every turn, and those Candidates have many options available to them. When Candidates have several options to choose from, you as a Hiring Manager need to be agile and move with haste to secure these Candidates before the competition does. Two of the most prominent reasons why Candidates will choose the competition over you include:
Slow Hiring Process – In a Candidate's mind, a slow process reflects the organization as a whole. Slow processes may be interpreted as your company not being very serious about the Candidate or about being competitive in general. This leaves a very sour taste in the Candidate's mouth and a lasting negative impression of your company.
Inflexible Compensation Packages – Hiring Managers need to be aware of where the bar is set in terms of the market value of these Candidates. Being inflexible on compensation when it comes to top talent is a death knell for your ability to secure the best Candidates. You don't always need to throw the kitchen sink at a Candidate, but being open to different structures or levels of compensation can transform your ability to attract and maintain top talent.
Regarding the slow hiring process: Today's hiring process should be streamlined and simplified wherever possible.  As a Hiring Manager within your organization, you have likely interviewed people before and you likely know the culture of your company and what type of person fits in well. You should also be able to tell quickly if someone is qualified and can do the job. Do not stall the process with a high-quality Candidate for the sake of getting comparison points. These high-quality Candidates are being courted by other companies with interesting opportunities in addition to your role, they are expecting a reasonable hiring process and dreading a long and drawn out one, and they are rapidly losing interest in your company within days of your last contact with them while you sink a ton more time into finding comparison Candidates. Additionally, you already have comparison Candidates to begin with: your current staff! Chances are there is at least one person in your organization who is doing a fine job in the same role you are adding to the team, so use that person as your barometer to expedite your process.
Regarding compensation: Not all Candidates are created equal. There is a tremendous spectrum of talent and skill in the market and you need to decide what part of that range you want to attract and what that range requires to land. If your goal is to hire the best possible Candidate, then you may need to pay what that Candidate is worth based on the market and their personal compensation history. If you find that you truly cannot afford the best of the best, then you may need to adjust your expectations across your hiring team and calibrate the search toward Candidates who may need a bit more training and ramp-up, but who are in the price range you are offering.
As a Third-Party firm, we see the above happen daily and it cripples the entire process. We know what the market looks like, we know who is looking and who is not, and we know what it is going to take to land these top-tier Candidates. You as the Hiring Manager can only benefit and thrive by implementing some of the above commentary into your daily talent acquisition strategies.
April 11, 2017
By David Peterson, Managing Partner and Director of Plastics and Flexible Packaging
At the end of March, I had the great opportunity to attend and speak at the Plastics News Executive Forum at the Naples Beach Hotel & Golf Club, Naples, Florida. As it was my first time attending, I want to note that Plastics News did a great job coordinating this conference, which offered strategies, presentations, and networking opportunities for leaders of top plastics processing companies.
Aside from the sunshine and beautiful scenery, the Plastics News Executive Forum impressed me from the speakers, to the great conversations about the industry. The theme of the conference this year was "Engage. Inspire. Lead." and the agenda stayed consistent with that, buzzing with conversation regarding the Plastics workforce, retention, and talent in the industry. For example, Laurie Harbour, President/CEO of Harbour Results Inc., shed a light on the top challenges for Plastics Processors in 2017, sharing that 92% say their top challenge is recruiting, training and retaining employees. Part of the reason for this could be the decrease of Plastics Engineer professionals. This is something that was discussed often throughout the conference, along with the ways companies can contribute to solving that issue. For example, the Best Places to Work Panel gave great ideas for retention, with one being a "bring your parents to work day."
For me, the conference was especially exciting as I had the honor of presenting! My topic was "How to Attract and Retain a New Generation of Workers" and primarily focused on Millennials and what we can do as companies to bring them into the Plastics Industry and keep them there. Again, this fell in line with most of the buzz at the conference. It was a great experience to speak at this event! Plastics News wrote an article highlighting my presentation here:  Solving the Millennial Riddle
Finally, I want to congratulate to the Processors of the Year finalists, and the Best Places to Work Award Winners!
The Plastics News Executive Forum was a great event and a great experience this year. I'm looking forward to next year's event!  If you were at the event, what did you enjoy the most?
David Peterson
Managing Partner and Director of Plastics & Flexible Packaging
dpeterson@directrecruiters.com
(440) 996-0590
April 5, 2017
By Sarah Pozek, Director of Life Sciences
As an executive recruiter with a passion for social media, I spend a lot of time curating my personal brand and evaluating that of the candidates and companies in my sphere. Whether it is for your current career, job searching, networking, or simply to be social, chances are you interact with one or more social platforms daily… and the impression you leave makes an impact. CareerBuilder's annual social media recruitment survey in 2016 showed that 60% of employers use social media sites to research job candidates. From a recruiter's standpoint, it is closer to 100%. Culture fit is top priority for many of my clients, so when I check out someone's LinkedIn profile I am looking for any sign that they would be a good (or bad) addition to their team.
This is just one reason why it is essential to effectively manage your personal brand online. It is extremely important to not only monitor it for negativity, but to bring something positive and useful to the table. This will make you more memorable when looking for your next executive level role.
Here are 6 key practices to craft your personal brand:
Know who you are
While companies all have differentiating goals and values they want to showcase and promote online, i.e. athenahealth wants to "unbreak healthcare", while Medrio brings a rockstar mentality to clinical trials, individuals need to identify how they want to be perceived. Recent data from Glassdoor shows that 79% of jobseekers use social media in their job search. What is your differentiator?  Prospective employers, clients, and the rest of your network want to know!
Consistency
Consistency in the timing of posts, tone, and look of your personal brand is important to gain traction among your followers, friends, and connections.  From colors, images, types of language you use, to the content you re-post, it is important to keep a steady perception of your personal brand. While different social media sites are used for different reasons, it can only benefit you to make sure there are similarities in what you are projecting across all of them.
Engagement
Continuously updating your online presence with new content, job changes, or addition of new accomplishments will help grow engagement with your audience, but interacting with followers and friends is also important to gain feedback and essentially build brand loyalty. Always be receptive to feedback, new ideas, and the opportunity to learn something new from your connections. Also, never hesitate to throw out a "like" or "congratulations!"
Get Visual
Instead of posting standalone text, use photos, videos, infographics, and other types of visuals to capture your network's attention. A study from Hubspot shows that infographics are "liked" and shared on social media 3 times more than any other type of content, and Facebook posts with images see 2.3 times more engagement than posts without images.
Post Responsibly
As with a dinner party or networking event, the same conversation etiquette applies to social media – talk of religion, politics or money is frowned upon. It's a safe bet to keep controversial opinions and posts off your social media sites. Stay away from negative posting, venting or engaging in argumentative conversations online to keep your online brand positive.
Monitor
In businesses, marketers are always working to build their brand, but also to get relative feedback from customers to analyze, then make improvements.  Similarly, your personal brand will benefit from the same concept.  Paying attention to what regularly is happening across your social media sites and being responsive will pay off in making your online presence strong and positive.
What strategies are you taking to cultivate your personal brand? We would love to hear from you!
Sarah Pozek
Director of Life Sciences
Direct Recruiters, Inc.
440-996-0597
spozek@directrecruiters.com
March 29, 2017
Many people think it's time to change jobs or careers only after a bomb drops on them such as a bad review or in danger of being downsized. Don't wait until you're in a desperate situation to make a life changing decision. Instead, take time to assess your career often in order to see where it's going.
According to the Wall Street Journal (Wednesday February 15, 2017), assessing your job should be done on a quarterly basis and be considered a "Fitness Plan for Your Career." It's less daunting than creating a 10 or 20-year career road map and consists of small steps rather than large leaps. The WSJ suggests you:
Take stock of what's working well in your career and what's not
Ask yourself what you could add or change on your current job to do more of what you want
Consider learning new skills trying freelance gigs as a way to discover new positions
Keep a career journal to help you recall details of your skills and accomplishments
Build your reputation by writing or speaking publicly about new developments in your field
Expand your network beyond past and present colleagues to include others in your field, industry and region
If after creating the fitness plan, you decide that you definitely want and need a change, don't be reckless about it. Try to follow these key steps:
Know what you want.  What does the new job or career look like? What doesn't it look like? Will you be able to leverage your current skills for a successful transition?
Find out what it takes. In order to transfer into a new role or field, will you need additional training, education or certifications?
You still have to eat and live.  Will this new position pay enough to cover the rent/mortgage and put food on the table? Does it fit with your family life and lifestyle?
Create a plan. Put together a timeline of what you need to do and by when. You will need a financial plan as well. Don't try to just wing it without the proper planning.
Shift your brand. Change your resume, online presence and profile so they make sense to your new target audience that you're trying to reach.  Make sure they "get" you and your aspirations.
Network. Network. Network. You need to get to know the influencers and successful people in your new field. Ask people you know for introductions to them. Also, find out what associations they are members of.  Spend time on LinkedIn, Twitter or their company website to obtain more information and make connections.
Your career is one of the most important assets you will manage in your life. Therefore, you have to give it the proper time and attention it deserves. It's in your best interest to take stock every quarter to make sure your career is still on track and if it's still what you want.
March 15, 2017
By Dan Charney, President
A big deal is being made about self-starters these days because it is at the top of a hiring manager's list. It's considered one of the key traits that employers are looking for in their employees.
However, in the real world, most people are not self-starters. We don't always live up to expectations or our own ambitions. But that doesn't mean we can't change and become a self-starter. Here a few ways to get fired up:
Go for it and don't be afraid to fail. The fear of failure can paralyze you and keep you from reaching your goals. Instead, learn from failure and apply what you learned. Self-starters turn setbacks into successes. There's nothing wrong with taking a few chances. Without risk, there is no reward.
Take responsibility. A self-starter accepts the job at hand and takes responsibility for the decisions and actions they carry out. In addition, they often take on additional duties and responsibilities because they know that if carried out effectively, it can speed up a promotion.
Be reliable. Your boss, the people you work with, and clients should be able to rely on you on a daily basis, especially during peak or urgent periods. Be there on time and be the one they can count on.
Take ownership. Hold yourself accountable for your actions and how well you do your job. Always think of ways to improve how the job gets done. Bring fresh ideas to the table. But backup your actions with commitment and always keep your word.
Finish what you started. Don't stop working on a task half way through it. Instead, follow through until the very end. Then, follow-up. This shows you care about the task even after it has been completed.
Stay ahead of deadlines. Do your work early. Don't put it off even if it's a task you don't like. Self-starters don't dillydally. They are diligent and finish a project or task even before the deadline.
Show respect. Treat your bosses and colleagues with respect and help them out whenever possible. Refrain from office gossip and from complaining about the company, your boss, or co-workers. Self-starters stay away from negativity. They focus on the possible.
Be a problem solver. We are all faced with problems in our work and life. Solving those problems and minimizing the occurrence of problems takes courage and good decision-making skills. Self-starters meet problems head on before circumstances force their hand.
Don't call it work. Self-starters do not feel like they're in a daily grind. Rather, they focus on the long-term goal or reward that work brings. Those rewards might include a down payment on a house, saving money for a vacation, or simply growing a nest egg.
Overall, a self-starter is able to work effectively without regularly being told what to do. They realize that success requires work. Employers don't need to micromanage them or worry that their workload won't get done or meet the deadline.
The best part of being a self-starter is that anyone can learn to become one. You need to replace some of your old habits and adopt the new ones mentioned above. This is the first step in becoming a self-starter instead of a self-stopper.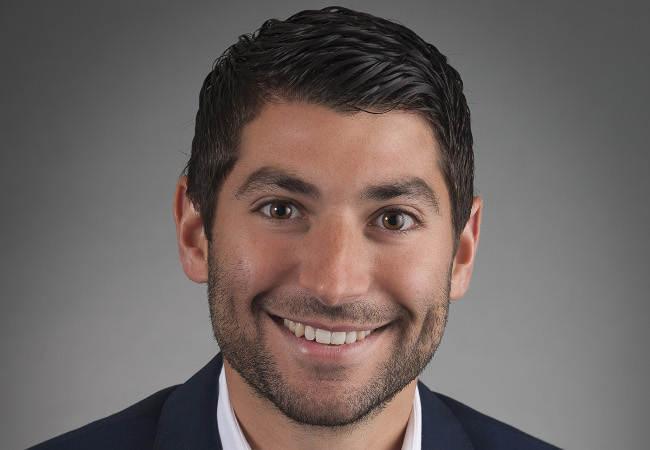 March 14, 2017
By Norm Volsky, Director of Mobile HIT
As an Executive Search Consultant in the Healthcare IT space, it is my job to be able to identify emerging technology companies that are poised for significant growth. I do research daily and during my discussions with industry thought leaders, I make it a point to ask them what companies in the space they find intriguing and unique. I feel it is my job as a member of this industry to share this knowledge/information with my network so that you could be exposed to these companies too. Below are companies I have had my eye on all year that I met up with in person at HIMSS to learn more about their story and vision.
Envera Health: Managed Services company helping healthcare systems unify their interactions with consumers to improve engagement. They offer providers CRM-enabled call center support that enables a 360-degree view of consumers to allow seamless communications and connectivity for scheduling, care coordination and post discharge communication. Envera has been in business for a little over a year and already has over 125 employees.
Healthfinch: Practice Automation and Pre-Visit planning solution that helps healthcare organizations automate, delegate, and simplify routine busywork so its clinicians can spend more time treating patients. It saves providers, on average, 30 minutes per day. It helps increase staff efficiency at least 4X, resulting in faster turnarounds on patient requests. Average implementation is 3-5 days in athenaClinicals, and approximately 30 in Epic and Allscripts TouchWorks.
Proskriptive: Analytics and Data Science company utilizing vendor agnostic machine learning. Proskriptive can give their hospital customers actionable data using a turnkey solution that helps them reduce length of stay, reduce readmissions and increase coding accuracy, among many other things.
Validic: Health Data Platform that enables access and integration to patient-generated data from mHealth apps, devices and wearables. They have connected to over 400 clinical and consumer-grade health devices. Released Vital Snap solution last year which uses OCR technology from smart phones to digitize data from Glucometers, Blood Pressure meters, Weight scales, heart rate monitors, pulse oximeters, and thermometers.
CareSync: Chronic Disease Management/Care Coordination solution with over 100,000 patients using their solution/service. Their goal is to allow collaboration between every stakeholder in the care continuum and help get the right information to the right care team member at the right time. In helping their patients navigate their way through the Health System, they improve the quality of care and patient experience drastically. CareSync recently launched a new product named Scribe that allows a physician to record a conversation with a patient HIPAA compliantly on his or her Apple Watch. They have 97% customer retention rate which is nearly unheard of.
LifeMed ID: Patient Identification solution at the point of registration. Once a patient is identified accurately, he or she can travel throughout the continuum of care seamlessly. In the current healthcare landscape, identifying and validating patients at the point of check-in is more important than ever. LifeMed reduces fraud and duplicate patient records while at the same time improving collections and patient safety in an area of Healthcare IT that has been largely unaddressed.
Vivify Health: Remote Patient Monitoring Platform helping move the industry toward value-based care. Helping its patients manage their chronic disease, Vivify is one of the leaders in mobile population health management. In 2016, Vivify not only signed UPMC as a customer, but the health system also participated in their recent $17M Series B investment round. Vivify, along with Iron Bow Technologies were awarded a $258M telehealth contract by the VA in 2017.
Jellyfish Health: Patient Experience platform designed to reduce wait times and improve patient satisfaction. Their mobile app allows patients to see available appointments and estimated wait times, then schedule and confirm – all from the convenience of their mobile device.   By increasing patient satisfaction, the provider groups are able to keep their patients (on average, practices turn over 25% of their patients per year). The tool helps drive revenue by increasing patient traffic, reducing staff interruptions, streamlining physician schedules, and improving patient throughput. At HIMSS, Jellyfish launched a new product named Bloom that helps customers recruit and enroll patients in health and wellness campaigns.
Propeller Health: FDA-cleared asthma and COPD management vendor that helps patients and physicians better manage chronic respiratory conditions. They make digital products that have therapeutic benefit. Propeller Health won the 2016 Innovation in Remote Healthcare Award at the ATA conference. In late 2016 Propeller also got another FDA clearance for its Smart Inhaler.
Healthloop: "Patient Experience" company in regards to its high-touch, cloud-based, episodic patient engagement platform. The goal was to develop technology that had the ability to deliver empathetic instructions. Healthloop sends educational content to the patient to not only answer any questions that the patient currently has, but more importantly to anticipate questions he or she might have in the future, with instructions in care plans. This empowers the patient and makes him or her confident with what to do for the best outcome. Their solution results in a 35% decrease in complications and 30% reduction in readmissions.
Intelligent InSites: Real-Time Operational Intelligence vendor that focuses on RTLS/RFID, Asset Management, Workflow Management, Environmental Monitoring, Patient Safety and Infection Control. Having both a mobile and desktop platform, Intelligent InSites provides its customers with second to none analytics and dashboards to improve financial and operational efficiency, quality, regulatory compliance and patient satisfaction. InSites helps its hospital customers improve their operating margin, bed occupancy rate, asset utilization rate, patient satisfaction and physician performance while reducing hospital incidents time to service and length of stay. InSites was recently picked to be part of HCA's Hospital of the Future program in which it picked some of the most cutting edge technology companies in all of HIT to participate.
Saturn Care:  CDMP (Chronic Disease Management Program) that enables primary care teams to better engage patients in clinical and behavioral aspects of chronic disease management. CDMP allows the care team to be in control and educate patients properly, specifically geared towards diabetes. Saturn Care boasts 97% patient engagement and 100% doctor satisfaction. In a major NIH-funded randomized controlled study their solution has allowed their patients to decrease their A1C by 1%.
DSHI: Physician-led clinical content and technology with AI driven workflows (50 conditions) for CCM, Post Discharge Follow-up and patient education.  They have hospitals and other healthcare organizations, including the VA, who use these to more effectively identify patients at risk where an early intervention can avoid an unnecessary readmission. These workflows can be implemented in a variety of ways, including: direct to the patient in a web app, chatbot, IVR, voice assisted device (Alexa and Google Home), or integrated with CRM or care coordination software that the care team to use in outbound calls.  Regardless of the method, key metrics (including readmission risk and disease control score) and valuable data are auto-generated for the provider as well as a care plan and education for the patient.
PreparedHealth: Building a social network that rallies the large spectrum of healthcare providers in and around the home, helping them work together to more-timely identify interventions, manage transitions and communicate upstream.
Phynd: Provider Data Management vendor that is helping its hospital customers improve clinical outcomes and decrease delay in collections. By improving the accuracy of physician data, Phynd helps its customers drive more referrals and minimize compliance risk.
PokitDok: API platform that helps enable other software platforms to gather information easier. This solution allows its customers to do transactions easier and have access to powerful data. PokitDok has built an operating system behind the business of healthcare. Their API's enable a one-click purchase which could be described as a PayPal for healthcare. PokitDok has forged ahead and built all of this technology upon blockchain technology called DokChain.
Wellsoft: Emergency Department Information System vendor that has won Best in KLAS 6 years in a row. Wellsoft helps its customers optimize efficiency and patient throughput which include Hospital Emergency Departments and freestanding ED's.
Solera Network: Chronic Disease Management Marketplace that points patients, payers and physicians in the right direction when the treatment options seem endless. Solera helps patient identify the best program for them, enables easy reimbursement and regular reporting to all of the stakeholders. Last month, Solera achieved HITRUST CSF Certification.
SwervePay Health delivers the convenience patients seek in their day-to-day lives by presenting frictionless payments via text with no mobile app to download or username and password to remember.  Patients have the ability to pay their co-pay or balances via text before, during or after their appointment. They simply respond to a text message.
Orb Health: Intelligent Care Collaboration platform that has EMR connectivity and workflow tools. Helps Health Systems and PCP practices maximize patient engagement, reimbursement, and value-based care collaboration. Currently managing over 100,000 patients.
SocialWellth: Focused on Prescriptive Digital Health by providing access to over 100,000 apps and helping Providers, Employers and Payers prescribe the appropriate apps to the consumer based on their condition. Helps facilitate communication between consumers and their healthcare sponsors at the point of care. SocialWellth is launching a new intelligent curation and mobile security threat prevention solution to increase consumer confidence.
i2i Pop Health: The 2016 Best in KLAS award winner for Population Health Management. i2i boasts a 99% customer retention rate and a 25% reduction in avoidable inpatient admissions. Helping Providers and Payers manage over $20M lives.
Welldoc: Founded by an endocrinologist, Welldoc has a built a mobile platform to transform the treatment of chronic disease. While specifically focusing on Type 2 Diabetes, they were able to help their patients drop their A1C by an average of 1.9% in two clinical trials by supporting their day to day management of their condition. Welldoc sends patient generated data to their physicians so they can make more informed decisions in a space where there is no uniform care plan for all Type 2 Diabetes patients.
Wellbe offers a cloud-based platform that facilitates connected care between patients and providers across an episode such as a total joint replacement, empowering patients as active participants, and giving providers the ability to efficiently coordinate care. Wellbe Connected Care enables high-performing health systems throughout the U.S. to transform care delivery by improving patients' experiences, satisfaction, and outcomes while reducing costs. With these smart patient workflows, customers improve results such as LOS, skilled nursing facility utilization, and readmissions.
Pieces Technologies: Predictive Analytics software vendor that helps improve patient outcomes and reduce hospital costs. The founder is a physician who, with his team, built a better solution for case management using its Iris solution and Decision Support.
This was my fifth HIMSS show and I always come back amazed at how passionate and innovative this industry is as a whole. All of the companies above are helping drive change towards value based care and I feel so lucky to be able work in this industry every day.
The next trade show I am planning on attending is ATA in Orlando…if you are interested in having your company highlighted in my next blog, please let me know.
Norm Volsky
Director of Mobile HIT
Direct Recruiters, Inc.
440-996-0059
nvolsky@directrecruiters.com
Cybersecurity professionals are in high-demand for all industries and job openings are growing at a rapid pace. In fact, according to Forbes.com, the cybersecurity industry will grow from $75 billion in 2015 to an estimated $170 billion by 2020. In addition, the demand for the cybersecurity workforce is expected to rise to 6 million by 2019.
With cyberattacks becoming more common in the last two years especially in manufacturing, healthcare, retail, finance and government, executives and hiring managers are in the hunt for skilled cybersecurity professionals. However, the current demand outstrips supply. The good news is that this could change in the next couple of years as more colleges are now offering degrees in cybersecurity. In addition, many new options exist for current professionals to augment their skill sets, including certificates from technical training companies.
A career in this IT sector can mean a six-figure salary, job security, excellent benefits, and upward mobility. Jobs that require cybersecurity know-how will usually have a range of titles and the following median salaries:
Chief Security Officer:  $225,000
Lead Software Security Engineer:  $233,300
Global Information Security Director:  $200,000
Chief Information Security Officer: 192,500
Cybersecurity Engineer: 170,000
Cybersecurity Lead: 175,000
Security/IT Director:  $178,000
Security Consultant  $198,000
Application Security Manager: $165,000
Security Analyst:  $ 89,000
*Median Salaries from Forbes.com, April 2016
Additionally, to be considered for a position, there are a number of core skills needed by everyone entering the cybersecurity workforce including:
– Communication Skills
– Knowledge of Scripts & Programming Tools
– Ability to Work in a Team Environment
– Ability to Assess Client's Security Needs
– Working Knowledge of Malicious Codes
– Ability to Recognize Intruder Techniques
– Working knowledge of Common Network Protocols
Cybersecurity will continue to be a major concern for executives and hiring managers in 2017 due to the number of increasing cyber threats that recently resulted in a record number of patient records compromised, retail chains extorted financially and manufacturing operations disrupted.  With that in mind, there's no better time to enter the cybersecurity field since you will be among the most sought after professionals in the tech sector.
February 15, 2017
By Dan Charney, President
Day by day, the workforce evolves due to economical, technological, and societal changes. With the constant workforce transformation is a constant need for leaders to strive for quality management tactics. Common important traits for a leader to have are confidence, transparency, and innovation, among others. However, 2017 is a new year, with new challenges, and leaders should take note of these 3 key traits and skills that will make them successful and benefit their employees this year.
1. Decisiveness
On a regular basis, leaders are put into situations where they are expected to make tough decisions that can impact the entire company. In addition, they are responsible for communicating their decisions to employees and others. To be successful, a great leader is able to make quick decisions by balancing emotions and logic. When it comes to information processing and decision making, leaders are able to use both sides of the brain; left being the logic center responsible for reasoning and analysis, and right being the emotional center responsible for creativity and intuition. With the fast pace of the business world, leaders and top executives have to implement balanced decision making without hesitation and without wasting time.
2. Focus
In 2017, technology continues to expand and grow at a fast rate with big data, cybersecurity, and IoT being at the forefront of not only the tech industries, but also manufacturing, healthcare, banking, and more. With this growth, leaders need to be able to adapt to changes, but also know their core business and stick to it. Changes and challenges can cause leaders and executives to lose focus and lose sight of their mission which can ultimately result in a loss of profits. It is important for leaders to stay organized and stay on track with established strategies, plans, and goals, while also keeping employees and other leaders in the company focused for the business to be successful no matter what changes the business world could be experiencing.
3. Communication Skills
Having exceptional communication skills is common for leaders, but especially important in today's day and age. There are four different generations with a prominent presence in the workforce today. Furthermore, today's leaders fall into many of these generational categories. This makes it so important for leaders to be able to clearly communicate strategy, goals, give and receive feedback, and motivate employees no matter if they are dealing with Baby Boomers, Generation X, or Millennials. While many of these generations have stereotypes stamped onto them that may or may not be true, it is extremely important for leaders to pay attention to what communication methods are the clearest and most concise for employees and the team.
4. Insightfulness and Innovation
The 2017 workforce has been highlighting a key factor in what is most valuable to them in a job: company culture. A recent poll by Hunt Scanlon Media shows that 73% of respondents say culture is the most important workplace consideration at their organization, with 42% responding that culture is a leadership priority driven from the top down. As leaders, it is extremely important to be insightful and innovative in creating a great company culture. Top executives can improve the quality of their workplace environment and culture by simply having a clear understanding of what employees want, and creatively implementing perks. This will help to not only retain current employees, but attract new talent as well.
Effective leadership takes time and experience, but with practice, leaders can polish these traits and benefit themselves, and their employees. What other leadership traits do you think are crucial for top executives to have in 2017?
February 8, 2017
By Sarah Pozek, Director of Life Sciences                   
Late last month I had the opportunity to attend SCOPE 2017 in Miami. In addition to being a welcomed reprieve from January in Cleveland, it was also thoroughly exciting (and inspiring) to dive deeper into the world of Clinical Trial technology.
Below is a sampling of the companies that I met with and felt were doing some really innovative things! What technologies or companies blew you away at SCOPE?
Clinical Ink
In 2007, Clinical Ink took innovation to the next level by creating a solution that would be run on a technology that wasn't even around yet. You read that right. We were still two years out from the release of the first iPad when founders Tommy Littlejohn, M.D. (an experienced researcher with more than 3,000+ studies under his belt) and Doug Pierce developed a tablet-based software application that would eliminate paper source documents in clinical trials.
While their software continues to evolve, this pattern of innovation continues. Whether it be in the form of their SureSource platform expansion or their enhanced tablet-based eCOA for CNS Clinical Trials, Clinical Ink has continued to disrupt the industry standard. Their current offering captures clinical trial source data and documents with 100% accuracy and in real time from study launch to analysis. Add on the mobile accessibility of SureSource Engage and you've got the resources you need for better, faster and safer studies.
To learn more about Clinical Ink, please visit http://www.clinicalink.com/.
goBalto
Aptly named after the legendary Husky (who coincidentally now resides in my hometown), goBalto's mission is to get medicine to patients in need faster by accelerating the time-to-market for new drugs, medical devices, and other therapies. Their SaaS applications offer an end-to-end solution for starting Clinical trials. This process starts with site selection (analyzing data from the client's internal systems and then augmenting that with third party information and goBalto's proprietary data) through goBalto Select. Next up is goBalto Activate, which is an intelligent workflow solution with over 60+ country-specific preconfigured workflows, including required documents, allowing users to track progress in real time and receive alerts. Finally, goBalto Analyze streamlines these early stages by comparing performance among sites, countries, and studies to identify any potential bottlenecks.
This fast moving company already has relationships with more than two thirds of the top 25 pharma companies and four of the top five CROs. Definitely a company to watch (and I'm not just saying that because they bribed me with an adorable stuffed Balto).
To learn more about goBalto, please visit https://www.gobalto.com/.
OmniComm
OmniComm probably lands as one of the better known names on this list. Putting customer experience as a high priority has paid off, and their TrialMaster EDC was ranked #1 by clinical research sites surveyed in late 2016 (Porter Research) to the tune of three out of every five sites globally. These rankings were based on ease of use, performance and customer support. It's definitely worth noting that OmniComm was the only EDC system that exceeded the average in each category. One way they differentiate themselves on the customer support side is all customer care and support personnel are OmniComm employees (no outsourcing, no contracting – all of those people, world-wide, who pick up the phone are in house).
Now landing as the third most popular EDC (falling only behind behemoths, Medidata and Oracle), it's truly impressive that they have been able to achieve such a high level of site-user satisfaction. In addition to their progressive technologies, OmniComm also offers a variety of services including hosting, study design and development, training, consulting services, technology transfer and transition, and 24/7 global customer care. I'm sure we'll see this company continue to grow!
To learn more about Omnicomm, please visit http://www.omnicomm.com/.
DrugDev
DrugDev had a great showing at SCOPE this year. Not only did they score arguably the best booth location, but they also took home a 2017 Best Practice Award for their Golden Number (the industry-standard universal identifier for global site facilities and staff). Congratulations to the team!
The DrugDev Golden Number is also the backbone of the shared data layer that powers their new rollout, DrugDev Spark™. This is the first comprehensive unified solutions platform which has been proven to add value to thousands of clinical trials, and is being used by 9 of the top 10 pharmas and 4 of the top 5 CROs.  The technology takes users from planning, to startup, to trial conduct with solutions included for each phase and leads to an overall more streamlined process.
To learn more about DrugDev, please visit https://www.drugdev.com/.
Trifecta Clinical
As a global leader in training technology for clinical study investigators, Trifecta offers a fully integrated platform, custom built to support the delivery of efficient and audit-ready clinical trials.  Trifecta helps simplify the training process, delivery and exchange of safety letters for Sponsors, CROs and sites. In an industry where acceleration is key, Trifecta sets themselves apart through customer service excellence delivered with the agility required to provide solutions as unique as each clinical trial.  I had the pleasure of meeting with Rick Ward, VP of Commercial Operations, at the conference and he shared the following, "When challenges arise in clinical trials, as they always do, Trifecta is a highly responsive and nimble partner."  He continued, "When Sponsors and Clinical Research Organizations partner with Trifecta, they can expect a team skilled in both creating and anticipating solutions-even before obstacles appear."
Trifecta partners with leading pharmaceutical, biotechnology and clinical research organizations to support studies ranging from 2 sites to over 2,000.  From accelerating study start up, to simplifying to save tremendous amounts of time, to organizing and distributing quality, audit-ready data, Trifecta's purpose-driven solution was built with one goal in mind:  To deliver more trial with less error across an entire portfolio of studies.
To learn more about Trifecta, please visit www.trifectaclinical.com.

SignalPath
One of the younger companies that we met with, SignalPath distinguishes itself with a clean, modern and engaging presentation. Accessible from the cloud, SignalPath is a software solution that supports clinical trial sites by improving ease and efficiency of trial execution.
Focusing on the site specifically, SignalPath is designed to streamline the workflow of patient management and offers an easy, intuitive and accurate way to manage clinical trials. Key features include participant management, data and insights, financials, and patient engagement.
To learn more about SignalPath, please visit http://www.signalpath.com/.
Medrio
Always the most easily recognizable, Medrio and their team continue to impress with their "rockstar" solution. Offering SaaS-based eClinical software solutions since 2005, namely EDC and eSource modules, their solutions are used for studies in all phases and therapeutic areas including Pharmaceuticals, Device, Diagnostic, Animal Health, Oncology, and Nutraceuticals, as well as in non-clinical academic and industry studies.  Medrio's simple-to-use, point-and-click interface with risk-based monitoring, randomization, and eSource capabilities offers leading-edge innovations not found in other solutions.
Not surprisingly, this accessible, customizable, and intuitive product that built its reputation on early stage studies is now gaining traction in the later phase trials. With clients like 16 of the top 20 global biopharmaceutical companies and 4 of the top 10 CROs (and a 98% customer satisfaction rating, by the way), these guys are poised for continued success.
To learn more about Medrio, please visit http://medrio.com/.
CSSi
CSSi President, Chris Trizna, couldn't have picked a better location for my final meeting of the week – sitting on the stairs behind the Hyatt overlooking the Miami River. What better place to discuss patient recruitment than under palm trees?
With over a decade of experience and thousands of trials under their belt, CSSi has seen that the best way to recruit (and keep) patients is to tailor support around each individual site. Customized to each site's needs, their solutions are comprehensive and adapt to the uniqueness of the given area. This approach enables a faster pathway to commercialization for clients' drugs and medical devices with services to support lifecycle strategies from start to finish. Using their SmartStart™ Access program helps companies to reach their commercial goals and milestones.  CSSi has commercialized over 500 new drugs, biologics, medical devices, and in-vitro diagnostics.
To learn more about CSSi, please visit http://www.cssienroll.com.
Overall, SCOPE was a great way to kick off "conference season." With a strong executive presence, the conversations and discussions were much deeper than the typical buzzwords (these companies in particular)! I'm looking forward to seeing many of the same companies in a few months at DIA! What other conferences should I have on the docket for 2017?
For more information about SCOPE 2017, contact:
 Sarah Pozek
Director of Life Sciences
Direct Recruiters, Inc.
440-996-0597
spozek@directrecruiters.com