August 9, 2017
By Christy Fox, Marketing Specialist
The mission of Dress for Success is to empower women to achieve economic independence by providing a network of support, professional attire and development tools to help women thrive in work and in life. Since 1998, Dress for Success Cleveland has been able to empower more than 19,000 women, establish three supportive service programs, and maintain a 52% placement rate in getting women connected to employment. About a month ago, the DRI and DCA Women's Group was able to take part in Dress for Success Cleveland's mission, and facilitate a professional development workshop.
DRI and DCA women joined a group of 6 Cleveland women participating in an 8-week program designed to increase interview skills, presentation style, and inspire their career development plan. Specifically, DRI and DCA volunteered to contribute four sections of professional development tools, tips and information to encourage the ladies' success.
Part one of the workshop was dedicated to building LinkedIn profiles for the women. As a jobseeker, working professional, or even college student, LinkedIn profiles are a useful tool to network, search for jobs and build your online personal brand. DRI and DCA walked the women through a step-by-step demonstration of setting up the profile, and shared helpful tips to building out a profile that will help the women successfully brand themselves.
The next section of the workshop was to go over personal branding tips online and throughout social media profiles. DRI and DCA covered the basic do's and don'ts to online presence and sharing. This went hand in hand with the LinkedIn profiles and the proper way to use social media for professional development.
DRI and DCA then moved on to interview prep tips and information. There was a great deal of conversation regarding what the women had experienced in previous interviews, questions they may have for future interviews, and the best way to approach an interview from all angles. DRI and DCA shared information on how to answer any behavioral based interview question step by step.
From there, the last section of the workshop was mock interviewing. DRI and DCA women asked the Dress for Success Cleveland participants common questions and coached them through how to best answer as well as tips on nonverbal communication skills.
Overall, the Dress for Success Cleveland workshop was beneficial for everyone involved. DRI and DCA women's group was thrilled to play a part in empowering other women in the community and to encourage them on their career journeys!
There are many ways you make a difference to the women of Dress for Success Cleveland. Please attend one of their upcoming Getting To Know Us breakfast events to learn more about the organization and how you can attend!
Wednesdays – 8:00am – 9:30am
September 20, 2017
November 29, 2017
RSVP by calling 216-881-6048

For more information on Dress for Success Cleveland, visit their website.
Companies are twice as likely to use a search firm this year and the numbers will only increase over the next decade. Employers are recognizing that search firms can play a critical role in helping them find talent.
Search firms are comprised of talent acquisition specialists who focus on helping their clients identify, attract, and hire the most qualified individuals for their unique organizational needs. But with so many various types and sizes, which should you choose…small, medium or large?
When it comes to searching for and placing candidates, some recruiting firms do a better job of it than others. The top 5 firms may come to mind. However, the largest search firms may not necessarily be the best. Let's take a look at their advantages and disadvantages.
Advantages of Large Recruiting Firms:
– Able to take on higher volume of job orders
– Larger database of candidates
– Well-known (brand recognition), work with bigger brands or Fortune 500
– More dollars allocated for marketing, training, and technologies
Disadvantages:
– Could be spread too thin across multiple locations
– Not as niche/can't always become experts on industry like smaller firms
– Less flexible (example: if you want weekly billing or daily reporting, smaller firms may be able to do that while larger agencies wouldn't as easily)
– Impersonal process. For example, the recruiter who takes your call is probably not the one who will be actually working on your search. In addition, follow-up calls and regular contact throughout search process may be hard to come by
– Large firms are often generalized firms and do not specialize
When big is too big, clients have turned to smaller boutiques. However, the smaller boutique firms may have some nice advantages but also may have limitations.
Advantages of Small Recruiting Firms:
– Can be highly specialized and be experts in one industry
– Ability to move quickly and expedient
– Most likely offer personalized services
Disadvantages:
– Could be a one or two-person operation of someone's house
– Process is often outdated or inefficient
– May look for active candidates vs passive candidates
– Only 1 person working on each search
– May be limited when it comes to volume, new geographies, and complex needs
What if you could combine the best of large recruiting firms with the benefits of the small boutique firms? You would get the best of both worlds!
Direct Recruiters, Inc. (DRI) is just that. We're the mid-sized and right-sized firm serving top tier organizations on a national scale.  We're small enough that our clients get personal attention from our Managing Partners but large enough to assign a full team to every search assignment. We have the right amount of resources to invest in the latest technology to find passive, hidden talent. Being right-sized also means being flexible and able to adapt quickly to job market trends and changes.  We're able to listen to our clients' needs and turn on a dime.
In a time where more and more companies are relying on search firms for their talent, it appears they aren't always going the traditional route of turning to large search firms or small boutiques.  Instead, the mid-sized option has become a growing and appealing alternative.
We're looking forward to NPE 2018, May 7-11, Orange County Convention Center, Orlando, FL
If your business is associated with plastics in any way, then NPE 2018 is your must-attend event. Whether you make plastics, use plastics or recycle plastics, the world's leading plastics tradeshow and conference allows you to tap into the tools and emerging technologies that are shaping the future.
DRI's David Peterson and his team will be attending.  If you would like to meet during the show, contact David at 440-996-0590 or dpeterson@directrecruiters.com.
  
Here's a recap of DRI at NPE 2015:
It was definitely worth waiting 3 years for NPE 2015 in Orlando, Florida! We found it to be a great venue to learn about the latest technology, trends in the industry, and the strong need for young up and comers. After walking miles of aisles in the West and South Hall, David Peterson, Jason Toth, and I were amazed by what we saw and all indicators pointed to the boom happening in the Plastics industry. As executive search recruiters, we were excited to know that the present and future of the recruiting business is alive and well within the plastics industry. Now that it's been a couple of weeks after the show and we've let it all sink in, we came up with few key takeaways… David Peterson, Practice Leader for the Plastics Practice, DRI Inc.:
After talking with many individuals at different booths such as Davis-Standard and Milacron at the show, it seemed the overall tone was very positive and the plastics business is very strong right now. With a record-breaking number of around 65,000 attendees, business seemed to be thriving and the evidence of an increasingly high hiring rate was found in the number of new searches our firm received.
The buzz around the industry is that there is a need, especially in the machinery sector, to hire younger workers and begin developing future leaders within plastics. Organizations such as SPI (Society of the Plastics Industry) and SPE (Society of Plastics Engineers), were sponsors and encouraged internships and mentorships in order to build a strong new generation of plastics professionals.
Additionally, another apparent increasing trend was the desire of companies to recruit sales talent with a technical background. Quite a few hiring managers expressed interest in individuals with a chemical engineering degree or sales engineer background to fill a territory where they required a new regional sales manager.
Jason Toth, Executive Recruiter in the Plastics Practice, DRI Inc.:
COMPANIES ARE HIRING!  There are a lot of open positions.  How do I know? Well, because I asked.  So what does this mean? It means we are very much in a candidate driven market and companies have to provide more compelling reasons why they are the best to work for.  Remember in times of growth like these, candidates will be interviewing you as much as you are interviewing them.
There is great potential for young professionals in this industry.  They are a hot commodity.  Nearly every hiring manager I talked to discussed the challenges they are facing as they focus on the future of their company.  It was very encouraging to see SPI create a group like FLIP (Future Leaders in Plastics), providing a great environment and atmosphere that welcomed the up and comers.
Rachel Gulko, Executive Recruiter for the Plastics Practice, DRI Inc.:
Strides in plastics industry since NPE 2012, are impressive. Just imagine the innovation that we'll see over the next few years. Having the ability to see the technology in the plastics industry up close and personal is priceless.  It is one thing to have a Sumitomo Demag injection molding machine or a Macchi blow molding machine described over the phone by someone that works at the company but to see them in action in a whole other experience.
My perception of the plastics machinery is that of one big family.  Even though everyone is technically competing, at the same time a lot of the companies rely on pieces and parts and sometimes whole systems from each other complete their product(s). That was so evident when entering the South hall where all the materials companies were.  That's we found all of the machines. Davis Standard, Wittman Battenfeld, and Arburg were just a few of the many used by all these material companies.
Fortunately, everyone gets the opportunity to once again experience all the innovation and excitement of the plastics industry at NPE 2018, hosted again in Orlando!  We are looking forward to future positive hiring trends within plastics machinery and materials and what new technology is in store.  It's a great time for this industry and Direct Recruiters, Inc. Plastics Team who feel privileged and energized to be a part of it all.
July 10, 2017
By Cherie Shepard, Director of Packaging, Material Handling & Food Processing
Hiring and retaining skilled Material Handling, Packaging and Processing workers is top of mind for executives across most industries today. A recent article by Hunt Scanlon cited that 90% of executives surveyed stated that retaining new hires is an issue for their companies, while they also said that 10 to 25% of new hires leave within six months. With the increase in automation in various areas, this issue has become prevalent in the Manufacturing industry. On top of the challenges of hiring and retaining a skilled workforce, an EMSI forecast showed that about 22% of the 2015 tech labor pool will turn over by 2025 due to retirements and departures (DC Velocity article). A combination of retention issues, turnover, and a low number of recent graduates in the field is creating a need for all engineering disciplines.
How can this be fixed? Companies across industries are working to find ways to introduce manufacturing to students early and encourage careers in the industry. Getting students interested in technology needs to start at an early age. With the preconceived notions that all manufacturing floors are uncomfortable, unpleasant and dirty, teaching kids the dynamics of equipment and automation should help foster the idea of a technical future. From industry-related educational support, to internships, companies are leading the way to build the workforce of manufacturing.
Hanel Storage Systems, a leader in the manufacture and integration of vertical storage units, donated an automated storage retrieval system (AS/RS), the RotomatÒ to Western Guilford High School in Greensboro, North Carolina. This equipment is used for education and demonstrations for the Logistics Education Department at the school and for students to learn about warehousing and supply chain management. In addition, Hanel also donated a RotomatÒ  to the Vincennes University Logistics Training & Education Center in Plainfield, Indiana. This generous donation will help college students in Supply Chain Logistics Management to gain real-world experience with equipment and technology that today's workforce is using, as well as hands-on experience.
Both donations of the RotomatÒ were made through the Material Handling Industry (MHI), the largest association in the United States dedicated to the promotion and education of the material handling, logistics and supply chain industry. Angela Jenkins, Director, Career & Technical Education at Material Handling Industry (MHI) said, "Within my 2.5 year tenure at MHI, Hanel Storage Systems has donated equipment to 40+ high school and community colleges with material handling, logistics and supply chain programs. They continue to be a true example of industry-education partnership continuing to provide resources in building the workforce of today and tomorrow."
Jenkins also mentioned how Material Handling Industry (MHI) promotes the material handling, logistics, and supply chain industry to the younger generation in various ways. In addition to providing equipment for material handling, logistics and supply chain programs, Hanel along with other member companies provide resources and sponsorship at the Student Days Program for MHI's MODEX and ProMat tradeshows. These tradeshows entail an average of 800+ exhibitors with a wide range of technologies, which is opened to guided exploration for students and faculty participating in the program.
Students Days is a two-day event which provides over 200 students from high schools, Community Colleges and Universities across the country the opportunity to meet with exhibitors on guided tours, learn about technology, network with industry experts and tour real world applications at local state-of-the-art facilities. Companies such as Hanel Storage Systems volunteer as an exhibitor tour location, provide a tour guide for the students and participate in target industry awareness programming for all student attendees. Hanel Storage Systems sponsors the network reception event at Student Days.  This allows student attendees to interact one-on-one with industry representatives in a more conducive environment.
Not only are companies making strides to attract young people to manufacturing through scholarships and educational donations, but some are offering internship programs. As an example, Bizerba, a leading solution provider for weighing, slicing and weigh-price-labeling technologies, offers an internship program annually. Bizerba provides interns with an overall look at their business operations, industry, and culture to the college students involved. In addition, interns are rotated through different departments to understand the entire business operation, gain practical experience and improved understanding of the business mentality. Bizerba has found this program to be mutually beneficial to introduce the next generation of workers to their industry.
Direct Recruiters, Inc. (DRI), an executive search firm specializing in Material Handling, Packaging, and Food Processing, has placed importance on encouraging young adults, specifically high school students to aim their career track towards getting jobs in these in-demand tech positions. DRI recently awarded a financial scholarship to a graduating Solon High School student planning to further his or her education towards the technical and engineering fields.  Students were also required to have at least a 3.5 GPA and write an essay explaining why they chose the technical or engineering field. Cherie Shepard, Director of Material Handling, Packaging, & Food Processing for DRI said, "We introduced the idea of a scholarship to give back to the community and to focus on those with technical aspirations. While reading the essays by the high school students, we were amazed by their experiences. These 24 applicants are the future and they have the ability to change the world."
Another area of opportunity to introduce new talent to the Packaging, Material Handling, and Manufacturing industry is to provide flexible education options. The Packaging School, founded by Dr. Andrew Hurley, Professor of Packaging Science, Clemson University, was developed to provide specialized education to students in degree tracks outside of packaging. The Certificate of Packaging Science is an online program that breaks down the barriers to packaging education and lifts the veil on this vital and complex discipline. This is an excellent opportunity for companies to sponsor students and create apprenticeships geared towards engaging young talent.
With a challenge in the current workforce landscape in Manufacturing and Material Handling, it is so important for companies to play their part in introducing new talent to the industry and growing the number of skilled workers.
Categorized:

Blog, Uncategorized

Tagged:

attracting talent, bizerba, Cherie Shepard, Hanel, manufacturing, material handling, MHI, packaging, processing, Talent
July 5, 2017
By Sarah Pozek, Director of Life Sciences
A couple weeks ago I had the opportunity to attend DIA 2017 in Chicago. Although seemingly smaller than usual, it was so exciting to dive deeper into the world of Clinical Trial technology to see what solutions will be driving future innovations in healthcare.
Below is a sampling of the companies that I met with and felt were doing some really innovative things! What technologies or companies blew you away at DIA?
Medrio
Offering cloud-based eClinical software solutions since 2005, namely EDC and eSource modules, Medrio solutions are used for studies in all phases and therapeutic areas.  Medrio's simple-to-use, point-and-click interface with risk-based monitoring, randomization, and eSource capabilities offers leading-edge innovations not found in other solutions. Medrio clients include 16 of the top 20 global biopharmaceutical companies and 4 of the top 10 CROs (and a 98% customer satisfaction rating).
On the strength of its cloud-based innovations of EDC, Medrio has since 2014, been outgrowing the overall EDC market by 4X and the Phase 1 and Phase 3 sub-markets by 11X and 8X, respectively. Resulting in a leading market share of almost 20% worldwide for Phase 1 studies alone.
Medrio thus recently announced a $30 million equity investment from Questa Capital Management, a venture capital firm focused on investing in growth-stage healthcare companies. These funds will be directed towards accelerated deployment of new innovations and global expansion. Congratulations to Founder & CEO Mike Novotny and the rest of the team (especially Dr. GoodData – who we know is the one captaining this rocket ship)!
http://medrio.com/
CluePoints
CluePoints offers a cloud-based RBM software to improve data quality, increase operational efficiency and reduce regulatory submission risk. Their offering has a proven statistical engine, integrated platform, seamless integrations with EDC, CTMs, and IRT systems. Already providing solutions to seven of the top ten global pharma companies (as well as notable CROs and medtech companies) this team is poised for success.
In addition to their continued reign as "Most Coveted Invite of DIA" with their swanky rooftop event (partnered with Bracket), their new releases and ambitious growth continue to impress. With their recent opening of a US office, they're definitely a company to watch.
Patrick Hughes, Chief Commercial Officer for CluePoints, provided an insight into the current climate in the industry with respect to Risk-Based Monitoring, "We at CluePoints have been evangelizing about using a statistical approach to interrogate clinical and operational trial data for a number of years now. The benefit to sponsors being a vast improvement in data quality and integrity, significant resource and cost reductions and increased patient safety. It is now inspiring to see that we have played a key role in making the RBM market and being an agent for change in our notoriously conservative industry.  The fact that the regulators, by way of ICH E6 R2 in particular, have come out to recommend a sea-change in the way that risk management is undertaken to drive better quality and resource efficiency echoes our own thoughts and we are perfectly placed to support this approach from a technology perspective. We are delighted to have as customers, Large and Mid-Size Pharmaceutical innovators that took the leap of faith to adopt this approach, even before the regulations were published and we also signed a Collaborative Research & Development Agreement with FDA in October 2016. Further, we have on our roadmap even more disruptive technology offerings to positively impact the way the clinical trials are conducted."
http://cluepoints.com/
OpenClinica
OpenClinica accelerates clinical research using smart software that's built on CDISC standards and optimized for data quality and speed. OpenClinica gives users greater control and insight over their studies (including rich, graphical reporting),next-generation forms for higher quality data, and cost effectiveness that saves up to 80% compared to other solutions. Their software has long been the world's leading open source system for EDC in clinical trials, and the company's SaaS offering combines the flexibility of open source with the dependability of a supported, validated solution.
This team is a mission-focused company looking to serve those who serve patients, whether as part of an academic team, a new, nimble CRO, or a proven pharmaceutical company, biotech, or medical device manufacturer. With a new release that offers a rare combination of power and ease of use, I can't wait to hear the client success stories! Cal Collins, CEO of OpenClinica said, "Researchers need technology to enable 21st-century trials - integrated, mobile, and precise - not systems that merely implement workflows from the 1980s on a web browser. The new OpenClinica combines rapid, self-service study build with intelligent forms and real-time analytics so research teams and sites can make good decisions quickly and spend their time on the things that add the most value."
www.openclinica.com
ePatientFinder
This year I heard more about the need for connectedness between EHR and the clinical trial process than ever before. ePatientFinder seems to be very on trend thanks to the foresight of their Founder, Tom Dorsett. While at a doctor's appointment for his young daughter, he and the physician began discussing treatment for a large port-wine stain that she was born with. After going home to research on his own, he found dozens of clinical trials that the doctor was not even aware of. This was the spark that ignited ePatientFinder.
Started in 2013, ePatientFinder connects Physicians and EHR data through a secure platform that produces the highest-quality referrals and helps populate clinical trials quickly and cost effectively. Using Clinical Trial Exchange™, the first and only clinical exchange technology platform, life science companies, pharmaceutical, and medical device and CRO organizations are connected with referring physicians on an easy to use interface to facilitate patient screening and produce more predictable/reliable results.
https://epatientfinder.com/
MedNet Solutions
"It has never been more exciting to be a part of MedNet Solutions," remarked Robert Lovinger, MedNet's Sr. Director of Marketing and Business Development. "You can feel it in the air as you walk the halls of our corporate headquarters in Minnetonka, Minnesota." Since 2001, MedNet is in the position to deliver technology innovations backed by experience and reliability. Their platform, iMedNet eClinical, is a proven, agile, efficient, and effective, SaaS-based EDC and eClinical solution that is truly cloud-based. Developed with study builders and end user ease-of-use in mind, iMedNet allows non-technical research personnel to configure and manage their own clinical studies. This comprehensive platform also offers randomization, inventory management, ePRO, CTMS, role based security and more; making it a one-stop shop for any phase of clinical trials.
With a fresh face in Richard Murg as CRO who joined MedNet a few short months ago, and new enhancements rolled out earlier this month, 2017 is looking strong for MedNet! In addition to other platform improvements, the new Payment Manager and ePRO modules are significant enhancements that improve overall workflow and site satisfaction. "We are doing things other EDC and eClinical companies just aren't doing or can't do," said Murg. "We continue to raise the bar for integrated platform innovation and other companies are finding it harder and harder to compete with us. iMedNet is just that good!"
www.mednetstudy.com
PharmaSeek
PharmaSeek partners sponsors and CROs with clinical research sites to conduct clinical trials. They expedite study start-up timelines by streamlining the site selection process and providing a single point of contact throughout the start-up process for multiple clinical research sites. With PatientWise under the same umbrella, they are able to offer full-service patient recruitment and marketing services. Additionally, PharmaSeek is aligned with PFS Clinical. PFS is a customizable solution to meet the administrative needs of different research institutions (from study initiation to cash flow and professional services). All of your partners – under one roof!
http://www.pharmaseek.com/
Comprehend
Comprehend is a technology company that provides Clinical Intelligence software that enables clinical teams to improve speed, efficiency and quality of trials across its portfolio of studies. Comprehend's Clinical Intelligence Suite is used to unify, monitor, and analyze clinical data across CROs, studies, and systems to enable Life Sciences companies to address FDA guidelines for quality, risk and oversight.
According to the 2016 Clinical Benchmark Report, 85% of clinical executives surveyed indicated that trial medical and operations decision processes are based on outdated data, take too long, and can no longer keep up – Comprehend is looking to close that gap. They released their newest version at DIA that added new functionality to quickly manage ever changing study conduct data. Customizable, on the fly reporting? Sounds like a win-win to me!
http://www.comprehend.com/
Overall, it was great to see clients, partners and friends in Chicago. As always, I was impressed with the level of innovation and passion in this industry. I'm looking forward to seeing many of the same in a few months at SCOPE! What other conferences should I plan on attending in 2017?
Sarah Pozek
Director of Life Sciences
440-996-0597
spozek@directrecruiters.com
June 26, 2017
Just came back from DIA with my colleague Sarah Pozek.  It was a great show.  It's been a few years since I've DIA and it was great to have the opportunity to see some old friends and meet new ones.
I have been attending HIMSS over the years and have seen the incredible advances that we have made towards improving the quality of care being delivered, reducing the cost of that care and better engaging the patient in the experience with the healthcare system.  When I first started attending HIMSS and DIA the big focus was on capturing the data, either through the EMR or the EDC.  Now across both segments, I saw a similar evolution of migrating from data capture to data analysis to information enabled decision making.  This year at HIMSS there were a few significant themes, all in my opinion tied to Value-Based Care: Analytics, Population Health, Patient Engagement, Interoperability and Artificial Intelligence (AI).
At DIA a similar set of themes were present,  which was exciting seeing the segments of the industry transforming along the same lines. Sarah Pozek will be documenting her experience at the show highlighting some of the innovative companies that are helping to transform the industry.  Almost everyone we met with talked about how to tighten the relationship with the care delivery side, how we can capture the common data once and leverage it for multiple purposes.  Much like on the care delivery side we experienced companies that are simplifying the complexity in the system.  Whether it was better educating patient and doctors on the trials that can benefit the patient to analyzing the data across trials to better decision making.  When I first started in the industry we called this knowledge management, now its part of a trend towards artificial intelligence.
Many of the companies that formed the foundation of the industry are still successfully transforming it.  I saw a few that years ago were startups and are now leaders in the industry and a vast array of newcomers, all focused on increasing value in the industry.  It was fascinating to see the similarities that were apparent at HIMSS and I am confident based on what I have observed that transformation of this complex industry will be achieved.
I welcome your thoughts if I can be of assistance helping your company on your journey to success, please contact me at 914-954-8056 or wgroszewski@directrecruiters.com.  Thanks, I I look forward to working with you.
It's no secret that leaders can make or break companies' and organizations' success. Hiring the right leaders is proving to be a challenge for a majority of companies in the United States. A Harvard Business Review article, "When Leaders are Hired for Talent but Fired for not Fitting in" said, "Based on a recent McKinsey report, fewer than 30% of organization can find the right C-suite leaders, and that newly appointed executives take too long to adapt." Although there is a vast array of reasons why a new leadership hire may not work out, Harvard Business Review shared three errors organizations should fix to upgrade their selection of leaders:
Organizations need to understand the leader's motives and values
Organizations need to understand their own culture
Organizations need to be realistic about the new leader's ability to drive change within the company culture
At Direct Recruiters, Inc. and Direct Consulting Associates (DCA), we also noticed the growing problem of leadership retention, and companies' ability to hire the right fit. Our solution for this is Direct Retention, which enables small to midsize companies to hire the best executive talent and leadership with confidence and reduced financial risk. Fully vetting candidates with our independent consultants gives us the ability to monetarily guarantee your key professionals will be retained for 1 to 2 years. Below are the following challenges organizations face and the solutions Direct Retention offers.
The Challenge: Finding Top Talent
Companies need talented individuals to fill key roles, but this talent is hard to find.
The Solution
DRI and DCA will source and recruit high-impact talent to fill your key positions. To do this, DRI and DCA will provide a consultative team approach through 5 phases including profiling client company to clearly understand business culture and the position, reviewing the ideal candidate profile, finding and providing clients with candidates to interview, assisting with the hiring process of chosen candidate, and finally following up after the hire.
The Challenge: Culture Fit
Companies know which skills and traits are needed to be successful in their organization. Finding professionals that match those skills may not be entirely clear through an interview process.
The Solution
DRI and DCA's independent consultant, Pradco will conduct skills and cultural assessments backed by science and analytics to evaluate the candidates' culture fit to the company, making it more clear who the best fit for the company will be.
The Challenge: Compensation
Salary and compensation is a large part of a candidates' decision to accept a new job offer. If companies aren't offering the right package, it could result in the loss of a great candidate.
The Solution
Organizational Consulting Group specializes in compensation studies to ensure offers and benefits packages or competitive and that the client is offering the candidate a reasonable compensation for the position.
The Challenge: Legal Restrictions
In the recruiting process, it is common for candidates to have contracts or legal restrictions that could prevent them from changing jobs.
The Solution
DRI and DCA's independent Direct Retention Consultant, Dinn, Hochman & Potter LLC provides legal support to establish legitimacy and enforceability of any contractual, statutory, or common law restrictions from previous employers.
The Challenge: Relocation
Top candidates oftentimes need to be relocated to their new position. Clients need to offer the candidates a way for them to make a smooth transition for themselves and their families.
The Solution
HR & Relo Advisors provides relocation assistance and planning to companies to ensure smooth onboarding and transition of the new candidates.
June 7, 2017
Last year, it was estimated that almost 45% of US employees worked remotely, mostly from home.  By 2020, it is estimated that about 50% of the workforce will be working remotely. Cloud services, mobile platforms and video conferencing have made remote work possible and very acceptable to both employees and employers.
Many industries are making it known that they are friendly to telecommuting including IT, HR/Recruiting, Education, Accounting, Health, Law, Marketing, Nonprofit, News/Media, Sports, and Travel. In addition, the site FlexJobs.com was created to help those seeking telecommuting opportunities connect with companies and jobs that offer remote work, flexible schedules, part-time hours, and freelance assignments.
However, with everything, there are pros and cons. So before you make the change from working in an office to working at home or from another location, you might want to first consider these advantages and disadvantages:
Advantages
Work from anywhere and anytime. No longer are you limited by a geographic location or a clock. Thanks to telecommuting, employees are now able to work from pretty much anywhere at any time of day. The traditional 9-5 working day no longer applies.
No daily commute. Most people don't enjoy their daily trek into an office. Working remotely allows you to avoid a lengthy commute by car, train, or bus which enables you to start your workday earlier and calmer.
Flexibility. You would be in charge of your own schedule and possibly more efficient. Working from home and the flexibility it offers may also suit your family life.  You would have the freedom to run errands, take the kids to school, attend school or sports functions, etc. as long as you get the job done and meet any pre-established deadlines.
Less costly.  Working from a remote location or from home, means you save money on transportation costs, eating lunch out, and purchasing a business wardrobe. Unless you do video conferencing, you can wear informal clothes and no longer need to budget for that work wardrobe.
Better health.  Remote workers say they have more time to incorporate physical exercise into their day.  In addition, they are not exposed to sick co-workers. On the flip side, if you're the sick person, staying home allows you to take care of yourself while still being productive.
Fewer interruptions.  Working remotely allows you to focus on the job at hand without the distractions of socializing and office chatter.  You have the ability to get into the zone and buckle down to complete your assignment.
Disadvantages
Need for high self-discipline. It takes a lot of dedication and self-control to work at home and not succumb to distractions. It's easy to lose motivation and focus which are pitfalls to your success. Therefore, it's important to be intentional about how you're using your time. You need to structure your environment in such a way that keeps you engaged.
Lack of workplace social life. You can easily interact with co-workers and clients via technology but it's not the same as face-to-face meetings, lunching together or just everyday banter. Remote workers often feel isolated.  To counteract isolation, try going into the office now and then or schedule lunch dates with bosses and colleagues.
Overlooked for promotions. There's a danger of being overlooked for promotions or career development opportunities when working remotely. Those visible employees in the office who are aggressively campaigning for the position will probably have the edge. You can try and counter with regular visits to the office and open lines of communication. You need to express your interest in the upward mobility you want.
Total dependency on technology.  As a remote worker, you have to rely on email, smart phones, laptop, etc. to stay in contact with the office and clients. You are totally dependent on the right technology to be in business. It's also up to you to keep up with technology that evolves so rapidly.
Blurred lines. You would think that working remotely would allow you to enjoy more of a work/life balance but actually, it doesn't.  When you don't have a clear separation of workplace and home space, they can blend together. You might not be able to just switch off from work and find yourself constantly checking your smartphone and emails.
There's no doubt that remote work is on the rise. It's easier than ever to stay connected in our era of email and smartphones and many employees believe it increases their quality of life.
Please let us know if you work remotely and if there are any other advantages or disadvantages than listed. You may comment below.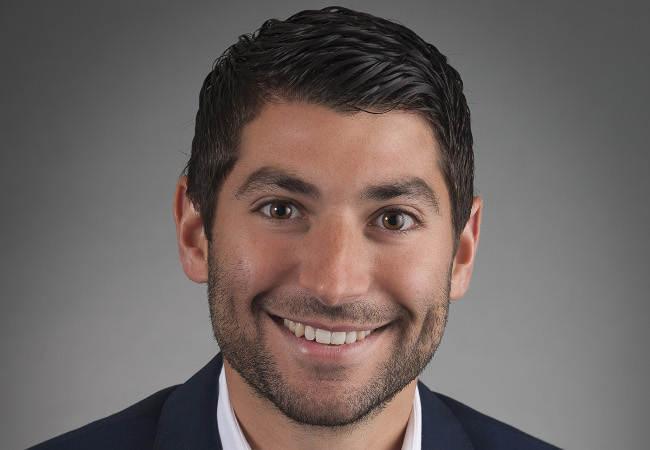 June 6, 2017
Norm Volsky, Director of
Mobile HIT at DRI recently had the chance to interview Evie Jennes, President & Chief Commercial Officer, swyMed. Evie shared information about swyMed, their latest solutions, her career, and insights into the telemedicine industry.
Tell us a little bit about yourself and swyMed.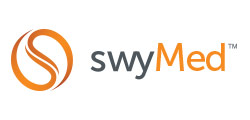 As the President and Chief Commercial Officer, I am ultimately responsible for the sales, partnerships and marketing direction at swyMed. When it comes to working with a company, I am particularly attracted to young organizations that need to grow. I also love to travel and have been working internationally for more than 20 years including 7 years in Eastern Europe and more specifically, Russia. My time there included working at a number of start-ups in that region as well as for larger multi-nationals in the early 1990's. In terms of my career, I have spent about half of my time in Healthcare, and the other half in FMCG, VC Funding, and various manufacturing projects.
As far as swyMed goes, a major barrier for telemedicine to date has been the bandwidth, or I should say the lack thereof.  More specifically, there is simply often not enough, in both rural and urban settings, to reliably conduct video encounters for real-time telemedicine outside the four walls of a hospital. At swyMed our whole business was built around solving this problem. We believe that we have addressed these issues head on with our truly unique video software which has a patented data transport protocol that overcomes latency, and our latest  solution, the DOT Telemedicine Backpack, which leverages this software.  Between the two technologies, we are able to deliver reliable connectivity, and a video encounter from basically anywhere which is a huge differentiator in the market.
What is swyMed's key differentiator in the Telemedicine market?
I think what people need to realize, and they slowly are as telemedicine moves outside of the hospital, is that even if you are the most sophisticated telemedicine vendor in the marketplace, with the most robust virtual care platform, if the end user doesn't have the bandwidth to reliably conduct video encounters outside of a hospital or clinic, the technology is limited. When we founded swyMed, we made the decision to focus specifically on providing the necessary solutions to make telemedicine possible in rural areas as well as urban areas with congested networks. Today, our patented data transport protocol allows users to get around traditional networking challenges, to deliver on-demand video telemedicine encounters in even the most rural and remote locations, where they need telemedicine the most. Day in and day out we work with our clients offering a Mobile Integrated Healthcare solution that enables them to reach places and patients where it was never before possible.
Tell us about your DOT Telemedicine Backpack.
The DOT Telemedicine Backpack is swyMed's most recent and largest product launch to date, which we scheduled around this year's HIMSS 2017 conference. The offering is the industry's first lightweight, mobile telemedicine solution that truly gives care providers the ability to connect to doctors for real-time video encounters-- anytime, anywhere,  even in the most remote areas, or on the go. Truly, a "Doc-on Tap."
For example, say you live in a rural area where communications infrastructure is limited or in a city where networks get congested -- telemedicine will likely be challenging, potentially having a significant impact on the speed and quality of care and ultimately outcomes. Not to mention it is extremely frustrating not to be able to connect when we want to.  We have likely all experienced this with our home internet, Skype, FaceTime, etc. But in this situation, these challenges can ultimately lead to care-givers choosing to forgo using the telemedicine technology they have, which in turn limits care.
Armed with swyMed's DOT Telemedicine Backpack, users can now leverage even the faintest whiff of a network signal and elevate it to a level where high quality, reliable, virtual care is possible regardless of location or infrastructure challenges.  And for the areas that have zero networks, we have satellite built in, thus offering a connection literally everywhere on earth. The DOT Telemedicine Backpack is an ideal solution for mobile telestroke programs, community paramedicine, remote triage, disaster response, and critical transport as it extends the reach of providers and care-givers.
What are the biggest challenges on your plate right now?
As a leader at a young company, driving visibility and sales of our software and the DOT Telemedicine Backpack will of course remain a top priority for me throughout 2017. One of the biggest challenges right now is that our prospective customers need to find a way to pay for the DOT Telemedicine Backpack. The excitement around the DOT Telemedicine Backpack is palpable in virtually every meeting we have.  Our customers very quickly see the many challenges we solve, but purse strings remain tied, and budgets tight. Health systems need to change the dynamic in how they view the price for our (and other) solutions.  It would be helpful if the ROI, which in our case is quite significant, was weighed against the initial investment in the DOT Telemedicine Backpack a bit more. It is being done, but not consistently as of yet.  We as an industry need to continue educating our customers on how we are ultimately saving them money and improving patient outcomes.
The pace of telemedicine adoption can also be a challenge. The industry recognizes the obvious benefits and value that telehealth brings to care, but these findings need to be backed up by legislative changes that reimburse for telemedicine visits. The good news is that every day telemedicine is growing in terms of reach and impact, and with this success we do see some movement on that front. We hope to see that trend continuing.
Other than ATA, what conferences and trade shows do you attend?
Besides ATA, HIMSS is another big event for us obviously as it's the biggest healthcare IT show of the year. We also make the EMS State of the Sciences Conference (dubbed by media as "A Gathering of Eagles") a priority as it has become one of the most progressive and important EMS conferences nationally. Given our business model, the emergency management community is a top target for us so it's great to be able to be part of the conversation related to the most cutting-edge information and advances in EMS patient care.
In the coming year we will also focus on particular states that would be best served by our solution and attend conferences there.
How do you manage your geographically dispersed team?
We get asked this question a lot despite all the technology we have at our disposal today, many people still feel as though you should be in the same room or same building to be successful. At swyMed we challenge this belief by having a team that's dispersed over two continents.  And it works because first and foremost we have colleagues that work exceedingly well together. I have been part of many organizations and this is one of the absolute best teams, if not the best, that I have been a member of. We complement each other's skill sets, we are completely frank with each other so there are no politics, and we genuiunely really like each other as people, which is so important.  We also use our own video software platform for weekly management meetings, sales meetings, and spontaneous meetings.  The technology allows us to still have the 'watercooler chat', but on video vs. in person. Then of course we do see each other at customer visits, conferences, etc., which is always fun, and fruitful.
On your LinkedIn page, you mention having the entrepreneurial spirit. Since this isn't something you are taught, how did you develop it within yourself?
I think that I was born with an entrepreneurial spirit and it was then encouraged by my parents, and especially my father.  I was the kid with the lemonade stand, who was canvassing the neighborhood for babysitting jobs until I turned 16 and could get a 'real' job.
The seven years I spent in Russia and other Eastern European countries really developed my 'entrepreneurial spirit' as it was the 'Wild, Wild East'. If you were not creative with problem solving, resourceful, and entrepreneurial you were not going to make it even with large multi-nationals budgets.
What are the traits or qualities of a great leader?
I managed fairly large groups of people when working for multi-nationals and this is when I developed my management skills.  As a leader I had a few rules that served me well and I still follow them today. Hire people that are smarter than you are, ask good questions, and listen to the answers.  Treat the people you work with, and those that work for you with respect. The people that work for you should feel and know that you have their back. Do what is 'right' even if in the short term it is not in your best interest.
Norm Volsky
Director of Mobile HIT
Direct Recruiters, Inc.
440-996-0059
nvolsky@directrecruiters.com
May 23, 2017
By Barb Miller, Marketing Manager
A recent report produced by Pricewaterhouse Coopers states that 38 percent of U.S. jobs (nearly 4 in 10) will be replaced by robots and artificial intelligence (AI) by the early 2030s. With so many jobs disappearing, many futurists and economists are considering the possibility of a jobless future.
We're more optimistic and don't believe it's all doom and gloom. While it's true that some people will see their jobs become obsolete, there will be opportunities for workers to acquire new skills in order to obtain other well-paying jobs. Robots in the workforce will not merely take jobs away, but also create them.
Just ask Amazon. Robots are helping to create 100,000 new jobs over the next 18 months! Thanks in part to more robots in its fulfillment centers, Amazon has been able to drive down shipping costs and pass those savings on to customers. Cheaper shipping made more people use Amazon, and the company hired more workers to meet this increased demand.
At IBM, the arrival of "Watson," a broad collection of online tools that use artificial intelligence to help diagnose disease, among other things, is considered a job transformation and not job replacement.  Watson is not stealing jobs. It operates alongside humans, not in lieu of them.
Yes, the robotics revolution is here. There's no way to avoid it. We advise that you take advantage of this new era and consider robotics as a career path. There's a high demand for robotics talent in all the major industries including agriculture, health & medical, retail & hospitality, consumer goods, infrastructure, security, energy & mining, manufacturing, and supply chain.
What are the hottest jobs in robotics right now?
Robotics Engineer: A robotics engineer has the responsibility for developing the robot on paper. It takes research and high technicality. Also, as a robot is being built, an engineer will oversee practically every aspect of the development of the robot.
Software Developer: Each robot has a computerized internal system that is written and coded by a software developer. Obviously, the software developer must be highly skilled and proficient in computing coding and software design.
Technician: Robotics technicians build, maintain, test and repair robots. They may also work on robotics-related automation production systems. Therefore, they must have a strong background in hardware, electronics, and circuitry.
Sales Engineer: This professional will prospect, qualify, quote and close business opportunities. They must also be able to consult with the buyer and make any changes in the design to satisfy their needs.
Operator: Robotics operators are needed to ensure basic and safe robotic operations and adjustments as required.  They often read blueprints and ensure correct machine settings.
What traits are essential for those entering the robotics field? According to ROBOTIQ.com , here are a few crucial ones:
Systems Thinking: The understanding of a robotics system by examining the linkages and interactions between the components that comprise the entirety of that defined system.
Problem Solving: The ability to foresee problems before they even arise and troubleshooting if they do arise.
Programming Mindset: Very essential skill for robotics. Robotic programmers will interact with hardware and electronics plus must be comfortable learning any new language.
Mathematically Inclined: To succeed in robotics, you will need a good grasp of at least algebra, calculus and geometry. This is because robotics relies on being able to understand and manipulate abstract concepts, often representing those concepts as functions or equations.
Good Communication Skills:  Roboticists are a channel of communication between the different disciplines. Therefore, communication skills are vital. Being able to use your speaking and writing skills effectively is important. Also, very helpful is having good instructing skills.
Technology Design: Being able to design things that work is a must. It also means being able to figure out why something isn't working properly and come up with possible solutions and having skills in repairing.
There's no doubt, robots and AI will change the landscape of the job market and a new generation of jobs will emerge. The robotic revolution will come with a new wave of hiring.
Has your job been affected by Robotics and AI? If so, how? Please comment in the box below.