December 7, 2017
By Mike Silverstein, Managing Partner of Healthcare IT and Life Sciences
What's in store for 2018 when it comes to Healthcare IT issues and talent? Here are 7 hot topics and talent trends that will help to shape the workforce in the New Year:
Blockchain Innovation in Healthcare & Life Sciences. While Blockchain is not new to other industries such as finance or supply chain, technologists within healthcare now see it as a way to allow people to always have access to their healthcare records and have that data anchored, encrypted, and protected. This innovative technology is also helpful in streamlining processes, lowering operational costs, eliminating duplication of work and generating new ways to integrate in a sharing-based economy. In Life Sciences, Blockchain is also making inroads for clinical trials.
According to Deloitte, the healthcare industry is planning the most aggressive deployments of blockchain, with 35 percent of health and life sciences planning to deploy by 2018. Deloitte found that 28 percent of respondents across all industries said they'd already invested $5 million or more, while 10 percent have invested $10 million or more. Certified Blockchain Professionals will be in high-demand.
People Analytics Widely Adopted.
As more Millennials become managers, they are creating employee dashboards such as Microsoft's MyAnalytics for employees to help them better understand how their time is being spent on daily tasks, in meetings, on projects, and to measure their progress towards achieving company goals and initiatives. Ultimately, people analytics is meant to help managers and executives make decisions about their workforce.
Hospitals Building Own Apps to Transform Personalized Care.
Precision medicine by creating apps is an emerging approach for disease treatment and prevention that takes into account individual variability in genes, environment, and lifestyle for each person. In other words, it's personalized care. Hospitals such as Beth Israel Deaconess and Providence St. Joseph Health are building their own apps to transform the future of personalized care. As more hospitals build apps, HIT Programmers will be greater demand.
Cybersecurity Talent Wanted.
If you're a data analyst or cybersecurity specialist, hospitals and other healthcare facilities are probably actively pursuing you. Healthcare hiring is picking up due to the lack of hospital security measures being taken. Data breaches of healthcare systems have increased by about 23 percent since 2015. Weak points including electronic medical record systems as well as the current adoption of wearable technology for patients and clients need to be addressed immediately. While the crisis in cybersecurity grows, so does the staffing need. According to the Journal of AHIMA, researchers found a significant spike in job postings demanding health IT data security certifications alongside the advanced informatics competencies and IT infrastructure skills required to manage health information in the modern digital environment.
Increased Demand for Telemedicine.
A recent report from Grand View Research, states that the telemedicine market is expected to top $113 billion by 2025, with a growth rate of 18 percent.  The increased demand for self-care and remote monitoring, are significant factors driving telehealth growth.  Plus, there will be financial benefits for providers who offer it.  Some new policy changes in Washington are opening big opportunities for hospitals and health systems to drive more revenue from virtual care.
This means that HIT professionals will play an even bigger role when it comes to developing telemedicine services. By helping to create the telehealth infrastructure, HIT professionals can help make telemedicine profitable and a permanent fixture in healthcare delivery. 

Candidate-Driven Job Market Continues.
For most industries across the US, we're expecting the candidate-driven job market to continue and the Healthcare IT Industry is no exception. For HIT job seekers, this is great news. It means they have the power to be very selective regarding job opportunities and employers.  For employers, this means it's high time to review your current talent acquisition strategies. Employers need to prioritize the way they source candidates, the experience those candidates have, and the offers they eventually make.

AI Represents Transformation in Healthcare.
The adoption of AI in healthcare is on the rise and solving a variety of challenges for patients, hospitals, and the overall healthcare industry.  With big data and technical capabilities, we've gotten to the point where new products will be created that begin to make a difference. Scientists will soon get the opportunity to prevent certain diseases, like cancer. With AI, we're already seeing more intelligent prostheses and when AI is combined with robotics, they create personal healthcare assistants such as virtual nurses in smartphones and the ability to place a call for help in emergencies.
Across all industries including healthcare, AI is expected to create 2.3 million by 2020, according to a recent report from Gartner. Skills needed: knowledge of automation, robotics and the use of sophisticated computer software and programs. Candidates interested in pursuing jobs in this field require specific education based on foundations of math, technology, logic, and engineering. Written and verbal communication skills are also important to convey how AI tools and services are effectively employed within industry settings.
Mike Silverstein
Managing Partner of Healthcare IT and Life Sciences
440-996-0594
msilverstein@directrecruiters.com
December 15, 2017
Norm Volsky, Director of Mobile HIT interviews Adam Kaufman, President and CEO of Canary Health. Mr. Kaufman shared the mission of Canary Health, interesting trend news, and a multitude of insights from his HIT career. 
Please tell us about yourself and the mission of Canary Health.
I'm an Engineer and a Health Economist who came to Digital Health out of a passion for solutions and technology-enabled services that rethink approaches and improve people's lives; and I have a real commitment to making sure that those solutions and services work. Canary Health is the perfect place to blend my first career as an engineer with my work in economics. We're dedicated to the mission of empowering individuals to better self-manage and to understand how their health impacts their lives. It seems like an obvious thing, but for a lot of us we don't stop to realize that our emotions, daily habits, and relationships are impacted by having one or more chronic conditions.  It's a really exciting mission to be empowering people to have the health they need for the life they want.
What is Canary Health's key differentiator in the industry?
Our key differentiator is our focus on helping people determine what matters to them and working towards what's important to them. I think a lot of the industry has an important, but over-reliant belief that better data and analytics are going to solve the problem. We are certainly big believers in helping people see the trends in their data and leveraging analytics, artificial intelligence and machine learning to improve our service, but there is something missing in those processes that helps someone understand what matters to them. We are differentiated by this unique approach that comes from intellectual property developed at Stanford University around how you engage someone in their own health and support their self-management. That is our foundational approach to helping them understand how to better care for themselves and drive towards improved condition management.
What inspired you to pursue a career in healthcare?
Two reasons why healthcare is the most exciting place to think about how technology can improve people's lives: One is that it's a great mission to know that every day we are working on impacting people's lives in one of the most basic ways; their health and their ability to do the things they want.  Second is that the healthcare industry has lagged far behind in terms of the adoption of technology and the way that technology has disrupted the traditional service patterns. It's an exciting place to be able to work on both a great mission and to make impact given how much opportunity there is to rethink care delivery and patient engagement.
What trends do you expect to see in the HIT industry in the next 5 years?
The most talked about trend, and I certainly agree, is Healthcare's connection to artificial intelligence, machine learning, and the ability to now leverage data to speed the processes, feedback loops and intelligence. I think that's really interesting. What I think is less talked about, although maybe even more impactful, is how we are finally past the early adopter stage of health technology permeating the rest of our lives. I'm particularly interested in the extensions of health into other areas of our lives – like some of the innovative work with Alexa, and the rapid adoption of monitoring devices.  In the normal course of how individuals buy and shop for things, or interact with technology, health is often front and center. There have been some false starts in some of the bigger consumer technology companies into healthcare but I don't think they're giving up. Apple is taking another stab at it and Google is very involved, so I think that hopefully in the next 3-5 years we will start to see health as an element of our life that fits into the way we think about all the other things we're doing.
How is your company getting into AI and Machine Learning?
We think that regardless of how great the technology is, healthcare is still a human delivered service, so a large part of our service is the technology, the experience on the app, and the experience with the devices we ship, but an important part of it is also the interaction with our coaches. We have a network of almost 90 coaches who interact with participants of our services. One of the first places we are applying AI and intelligent feedback loops is into what this coaching element. We look to help them learn about the personalities and the demographics of participants, not just whether they're male or female, but how it all rolls up into a personality type, and how we can then help them be smarter about the way they respond to questions. Clearly there's a lot of gain in getting the right answers, but we make the connection of who the user is as we know about them through the technology and through their consumer profile with our coaches' engagement. We think it's a really exciting application that can make our coaching more effective and more efficient while driving towards a more tailored and custom experience.
What interesting new projects are you working on?
A big project for us, and for us it's the whole reason we're here, is to further embed self-management support into condition management approaches.  We see that as focusing on what matters to an individual and empowering him or her to set goals to own that process. What I mean by condition management is the more clinical element of medications, physiological measures and clinical care related to a consumer's disease. We want to connect that experience, which is primarily a disease management experience, with the self-management experience. That's our big push and our reason for being; to humanize those programs that historically have been too clinical and not focused enough on what matters to the individual.
Have you had a mentor or mentors throughout your career?
I have had a number of mentors. I think some mentors are people who are in your life forever and some play particular roles.  My first boss at my first job out of college was just an incredible mentor professionally, but also showed at that stage how you could run a business, be friendly with the people you work with and care about them, but at the same time lead your own life, have a family and be committed to them, and be committed to other elements. He was such an important mentor because he was a good example of how to make a successful professional career fit with a successful life. My advisor in grad school was incredibly important for helping me think about some of the more intellectual challenges, and the Chairman of the Board at my previous company is someone that I deeply respect and continue to look to for guidance.  And in addition to bosses, a number of colleagues have been incredibly mentors. I have also had an executive coach off and on for a decade and that has been incredibly valuable as well.  I think sometimes we can use the word mentor too hierarchically and would encourage a broader perspective.
What strategies do you use at Canary Health to attract and retain top talent?
The easy answer is we do what everyone else would say; we make sure compensation is competitive and work towards ensuring delight in our team's roles. I think that's table stakes. For us we focus on a culture and approach of real transparency; we are incredibly honest with people as we're hiring them.  We'll openly discuss topics around our corporate trajectory and growth for example.
This, for example, has been very valuable in Digital Health to level set expectations that might be brought from consumer technology companies around the pace of growth.  I have stressed with candidates that if they're here for a quick win in terms of equity liquidation, we're not the right place. We've lost some candidates to folks who are seeking more of the Silicon Valley cycle, but it has allowed us to attract great people who are aligned with our mission and aligned with our approach to focusing on impact and growth at the same time.
Participant Engagement in your program are at high levels and a 90% satisfaction rate. What do you attribute this success to?
We take design very seriously and we take the user journey very seriously. We put participants at the center to decide what they want to commit to and what matters to them. Our design philosophy is about them first. We never make a recommendation; we give tips or examples but really everything participants are doing is something they've committed to. It's all about them inside of a framework of support, tools, coaching, and nudging that we know they need to be successful but they're the ones setting the way it works. On top of that, our cultural honesty permeates the way we act with our participants. Our service is not a single transaction, so it's about engaging folks long term. We're honest with them about how fast we think things will happen, and honest with them about what they need to put in to get there. The participants know what to expect and that helps keep them engaged.
What do you believe are the traits and qualities of a great leader?
I think I would start by saying I don't know if I know. I think leadership evolves. What people need evolves and different qualities are needed at different stages of a company so I don't think there's a single answer. It depends on the situation and depends on what was promised to the people you're leading. It comes back to authenticity; it's different in each setting. Leadership in a video game company would be different than if you're a coach of a sports team, and different than in our business. Our team, extended team and participants know we believe what we are saying, and we're clear about it. That's really critical.
Your LinkedIn profile mentions that you are active in a number of organizations with a primary focus on defining and measuring the health and economic impact of technology. What steps are you taking to achieve this within your organization?
That passion and commitment comes from my graduate work. My PHD is in Health Economics and Health Program Evaluation. To me, it's a commitment to rigor around evidence. We're about building long-term sustainable impact, while also building a big company. This takes time.  We could fool ourselves in the short run, but eventually it's going to catch up to us and there's no long-term value in that. To say we're data driven is easy, but what is harder is building the culture data and insights that matter.   Some of the ways we do this are simple – like closing not only our financials, but participant engagement milestones regularly and with rigor and holding a weekly meeting that is attended by the whole senior team and all team leaders to review, look for correlations and drive upcoming behavior. We also work with our clients to match the outcomes we have in our programs with what they're collecting, which allows us to connect the participant experience to utilization and expense. The third thing we do is build rigorous clinical trials, often with our academic partner. For example, our colleagues at Stanford and Anthem have run a major trial in which they're looking at clinical outcomes and utilization, and they're doing it in a very rigorous way because they are committed to publishing the information out to the public.
What advice would you give professionals looking to break into the HIT industry?
The biggest piece of advice I would give is that it is very multidisciplinary. HIT is often, although not exclusively, not deep foundational technology, but it's technology that needs to be utilized and integrated with clinical care. For a technologist, having some sense of the business case and use cases is helpful and for the business side to know how technology is utilized and where it goes. Just within our company we've got clinicians, designers, product people, and economists. Because HIT is still an emerging field, there's no core curriculum just yet – I think we're getting closer, so you cannot just train yourself for just that. Being open to the reality that we are still figuring out how these different disciplines fit together is going to be critical for anyone who wants to get into HIT.
Norm Volsky
Director of Mobile HIT
440-996-0059
nvolsky@directrecruiters.com
December 1, 2017
Brian Silverstein, Director of Life Sciences recently had the opportunity to interview a Healthcare IT industry leader, Bruce Brandes - CEO, Founder of Lucro. Mr. Brandes shared the background of Lucro, thoughts about trends and innovations in the industry, and other helpful insights. 
Please tell us about yourself and the company you founded, Lucro.
I've spent 28 years in healthcare IT, first with IBM and then with a series of growth-stage software and technology companies.  
We started Lucro in 2015, in partnership with a network of leading health systems, to help them decrease costs and save time by simplifying their buying process.  As a byproduct of our digital platform, Lucro delivers a new marketing channel that improves efficiency and lowers sales costs for vendors.
What was your motivation and the background behind founding Lucro, and where did the name come from?
My entire career as a vendor, I thought the sales process in healthcare was nonsensical.  While I was managing director at Martin Ventures (with longtime hospital operator, Charlie Martin), we realized the long, expensive sales cycle was just a symptom of the root problem – that the hospital buying cycle was broken for complex, collaborative vendor selections.  Through our collective relationships, we aligned with health systems that collectively operate 20% of all the hospitals in the country, and added financial backing of HCA and Heritage Group, to develop a solution.
Comically, the company name was about our 20th choice, as all the other names we liked were already taken by an overcrowded universe of unknown, new digital health companies.  "Lucro" is from the Spanish root meaning "to gain" or "to profit."
Given the success of Lucro – How will you disrupt the healthcare market?
The healthcare organizations using Lucro are collectively retraining the vendor community on their preferred way to discover, evaluate, and choose new products and services.
For buyers, Lucro manages their vendor selection process, replacing antiquated RFIs and RFPs, fragmented spreadsheets and documents, and an unmanageable volume of emails and meetings.
For sellers, the platform redirects ineffective sales and marketing spend, to focus on more relevant, qualified opportunities – while offering unprecedented market insights regarding industry needs and positioning their solutions.
With innovation as a common theme throughout your career and Lucro, how do you make sure that your company is always driving innovation?
I believe for us to be successful, there are three key elements:
a deep understanding and singular focus on the problem we seek to solve

imagine a solution without being constrained by legacy thinking or incentives

recruit and empower a team of complementary talents within an aligned culture
When did you feel that your business model was going to be a success and you were solving the problem you set out to solve?
We are never too complacent regarding any successes we achieve, but our team is particularly encouraged when we see examples of virality – our current clients proactively sharing our solution with their peers to encourage them to actively engage in the network.
What advice would you give to up and coming entrepreneurs in the industry?
Going to market in healthcare is unique from other industries – neither be naïve nor discouraged – there is meaningful opportunity for passionate entrepreneurs to make a difference in people's health and wellness.
What are the biggest challenges you see in the healthcare industry at this point?
Amid transformational clinical and technical breakthroughs, the underlying business model of healthcare has created misaligned financial incentives to common sense solutions.  Established and emerging stakeholders face unprecedented change and uncertainty, clouding the path forward for all.
What trends do you expect to see in the healthcare industry in the next 5 years?
The consumer will begin to be in charge of how, when, and where care is delivered, as the individual will realize meaningful incentives for making healthier, fiscally responsible choices regarding their care.
They will seek care based on cost, convenience, and quality, the rational way most consumers make every other purchase decision in their life.  More care will be managed by loved ones in the home, supported virtually by clinicians that come to you, with a shift away from hospitals.
Unfortunately, I do not believe these changes will happen nearly as quickly as many predict.  Healthcare is complicated for many reasons, and many current stakeholders that stand to be disrupted will slow this inevitable shift.
As a leader, what traits do you think define leadership?
Well, there are lots of leaders – with both good and bad intentions.  Vision, integrity, and selflessness characterize those who lead for good.
What made you choose healthcare as a focus in your career path?
I always imagine my mother, my wife, my daughter as the person in need of care and want to help empower the passionate clinicians and supportive organizations to do the best jobs they can to systematically provide the best healthcare possible.
What new technologies or innovations are you most excited about in the industry?
There are so many innovations that hold great promise – and I believe the most encouraging ones are those that are insanely simple solutions to big problems.
Two of my favorite examples to which I've recently become introduced:
Accendowave – a small device worn by a patient that uses EEG technology to remove the subjectivity from the assessment of pain – this can lead to happier, more comfortable patients while preventing overuse of opioids.
IRIS (Intelligent Retinal Imaging Systems) – empowers primary care doctors to offer a simple test in their office to end preventable blindness in diabetic patients.
What is on your pizza?
I am a pizza snob – I make my own at home every Friday – a family favorite!  However, I confess that I get my toppings from the hot bar at Whole Foods – so it varies every week depending on which veggies and meats look best that day!
Brian Silverstein
Director of Life Sciences
440-996-0877
bsilverstein@directrecruiters.com
November 30, 2017
Our latest employee spotlight is Doug Kellermeyer, Project Manager of Government Technology & IT/Cybersecurity. Doug works alongside Partner, Ryan Lange to source, qualify, and acquire the industry's most talented candidates. Doug is determined, goal-oriented, and loves to learn and develop new skills.
Partner, Ryan Lange, said "Doug showcases the ability to be a consistent top-performer and leader at DRI. He exemplifies our Core Values and is an asset to the team and the company culture here at DRI."
As our employee spotlight, Doug shared what inspires him, how he continues to grow in his position, creative thinking, and the DRI Core Value that resonates most with him.
Watch Doug's video to learn more about our employees and the culture here at DRI!
DRI submitted the blog titled "A New Generation of Workers are Shaping Corporate Culture" to Corporate US Bound, posted on November 15, 2017. 
According to Pew Research, as of 2015, a new generation of workers coined the Millennials became the largest workforce in the US. By 2030, this hyper-connected, tech savvy, and new breed of workers will make up 75% of the US workforce. While there's still debate on the exact years they were born, most define this group as being born between 1982 and 2004.
When thinking about their employment, most Millennials place great emphasis on a company's culture. They want to work for a company with values that align with their own. They also place a greater emphasis on opportunities that help them to learn and grow as well as offer career advancement. Therefore, if you want to succeed in the US, your company culture must attract their attention and become a major selling point.
Read the rest on Corporate US Bound to learn several broad types of corporate culture that attract Millennials in the US: 
A New Generation of Workers are Shaping Corporate Culture
November 22, 2017
David Peterson, Managing Partner of Plastics and Flexible Packaging had the opportunity to interview Todd Blumsack, VP Business Unit Web Fed NA of BOBST Group North America. Mr. Blumsack covered background on his career, helpful advice for sales and marketing professionals, and insights on trends in the industry.
Please tell us about yourself.
I am a family person, and my favorite thing to do is spend time with my family.   In my free time, I enjoy mechanical and electrical involved hobbies. I work on my boat's engines and electronics, from a basic level to more advanced rebuild work.  I also take the same approach with my home and car; wherever possible, I do the home maintenance myself while trying to teach my children what I learned from my father.  Fishing and working out take the balance of my free time.  I travel a great deal for work as well as work a great deal of hours, and working out is good for my physical and mental state.
What was your motivation to pursue a career in the printing industry?
The public school system I went to offered courses in all sorts of technical areas, and my first experience with photography and graphic arts fascinated me. All aspects of cameras, darkrooms, and printing press were interesting to me. I liked imagery/photography but had zero artistic abilities. The graphic arts field enabled me to see images come alive on the page without the need for artistic skills. My other passion was electronics and mechanics, and the ability to work with, operate, and repair the various equipment was enjoyable. I had the opportunity to go to college at R.I.T and pursue this passion. Upon graduation, I wanted to go into sales and/or marketing, but the overall market was not good at the time.  I was offered a more technical position from the company I co-oped with.   The position turned out to be excellent, and the company eventually offered me a sales position. From that position, I moved into marketing, sales management, and then to managing both groups.
With over 24 years of experience in marketing and sales, what would you consider to be the most important lesson learned in your career?
The most important lesson is to be open-minded and always improve my knowledge and skills in both sales and marketing.  Like all else in life, sales and marketing evolve.  The methods to accomplish both change and improve, and if you are not learning, you are going backwards.  I believe in Stephen Covey's "The 7 Habits of Highly Effective People" – Habit 7.  We all need to stop and sharpen the saw to do our jobs effectively.  When we are in a profession and we are not looking to grow and improve, we are not doing ourselves and those we work with justice.
BOBST uses the phrase, "People – Knowledge and Values" to describe itself. As VP, Business Unit Web-Fed, what do you do to make sure you are exemplifying these 3 facets in your leadership style?
"People – Knowledge and Values" are important to the Bobst culture along with Trust, Respect, Passion and Performance.   Everyone at Bobst does their best to live by this. I try to be there in every way for those I work with.  I trust they are working hard, doing their best and then ask each one "What can I do to help you succeed?" or "How can I work on internal issues to enable you to do your job better?". Success is a team effort, and being part of a team means WE succeed as a team. If WE have issues, WE work through the issues as a team.  "I" is not a positive way to work with others. We all need to give credit to the team and not take credit for the team's work.
What new and innovative projects are you currently working on?
Bobst Web Fed is working on promoting automation in the conventional, non-digital printing, area.  We are incorporating HD Cameras and RFID technology to enable customers to setup and operate various types of conventional printing equipment easier and faster.
What trends do you expect to see in printing in the next 5 years?
Trends are both in the digital printing area and automation area.  We will see more robotics and digital printing as part of the various printing solutions. I believe conventional printing will remain in the printing/packaging world, but digital will become stronger in the areas that need shorter runs or personalization.  SKU proliferation will continue, as people want products more aligned with their individual needs. This will drive how printing/packaging evolves.
What is the biggest challenge you are seeing in your industry or the manufacturing industry in general?
Our industry is very manufacturing oriented. A big challenge is talent for both packaging manufacturers and suppliers to the packaging manufacturers. We need skilled talent to operate the equipment. The equipment is evolving with technology and the talent to train, install and repair the equipment is in demand. Getting the word out that the packaging industry is high tech and offers a great career needs to be spread.
What advice would you give to professionals looking to break into a successful career in sales and marketing?
Chose an industry that truly interests you. In sales and marketing, you are dealing with people and you need to relate to and understand the people and the market.   If you do not posses and show real interest and passion, you will not succeed. Secondly, work very hard. I deal with individuals with varying education and experience, and what sets successful people apart from the rest is hard work.
What traits do you think define leadership?
I believe leadership should be earned, not given. As a leader, you need to show the people you work with trust, respect, passion, morals and care about those you work with. In addition, you should not expect anyone to do something you are not willing to do yourself. One final key is to admit when you are wrong or made a mistake. Nobody is perfect; I have and continue to make mistakes. I just try to learn from my mistakes.
Describe the approach you take to attracting and retaining high impact talent at BOBST.
Attracting and retaining talent is key to success. A company is nothing without the talent. Understand what the person you are trying to attract is motivated by and try and put some of those elements into the position. Some people like to travel and some do not, altered work hours, compensation elements outside of salary, and just the need to be part of a new team are some of the areas that can drive talent to your company. Finally, be honest and let the prospective employee know both the good and the not so good.
What or who has motivated and influenced you to be successful in your career? Have you had mentors?
Many people have influenced me in my career, some good and some not so good. First, would be my parents. They instilled hard work, education, and the ability to finish a day and be happy when you look in the mirror. Early on in my career, like many others, my confidence got in my way. I was put in my place early in my career, and shown the correct way to handle myself in a business environment. In the middle of my career a peer who became my mentor/manager/friend showed me how to present and build industry relationships. Lastly, a manager who became a friend, then peer gave me my first management position, helped me grow in my career and acknowledge my strengths and weaknesses' so I could continue to improve and grow. A great mentor has the ability to tell you your strengths and weakness, and point you in a direction to improve.
David Peterson
Managing Partner of Plastics and Flexible Packaging
440-996-0590
dpeterson@directrecruiters.com
November 14, 2017
Throughout the recruiting process, there are countless questions aimed towards finding out whether job candidates will be a fit for the company. A common topic recruiters and employers bring up when vetting jobseekers is salary. While this may have been the norm in the past, asking about previous pay history is now banned in certain locations. The reasoning for this ban is to make efforts to close the pay gap between men and women, and to encourage basing pay upon skills and qualifications instead of previous salary, according to NYC Commission on Human Rights.  A recent Hunt Scanlon article covered how bans on compensation history questions could change the way recruiting firms do business, and how employers recruit talent. Here is what you need to know as a recruiter, employer, or jobseeker about salary history questions where the laws are in effect.
What you CAN'T do under the new laws:
You can't ask a prospective candidate what they are currently earning at a job.
You can't use the candidate's previous pay to determine an offer if you stumble across it on accident.
What you CAN do:
If the candidate offers salary history without prompting and voluntarily, it can be considered.
You can ask about a candidate's salary expectations, as opposed to what they made prior.
What happens if you break the rules:
Where you are restricted from asking about salary, based on a recent article by Business Insider:
California

The ban covers private and public employers from asking a candidate's pay history, set to take effect in January 2018.

Delaware

All employers are banned, taking effect in December 2017.

Massachusetts

All employers are banned, taking effect in July 2018.

New Orleans

The ban is currently in effect just for city departments and employees of contractors working for the city.

New York City

Public and private employers are banned from asking pay history questions, effective now.

Oregon

The law banning all employers from salary questions goes into effect January 2019.

Philadelphia

The ban was set to take effect in May, 2017 for all employers, however, a temporary halt has been placed on it.

Pittsburgh

City agencies are banned from the inquiry, effective now.

Puerto Rico

All employers are restricted from inquiring about candidate's pay history, going into effect March 2018
It is important for all parties involved in any recruiting process to be aware of these new and upcoming bans on salary history questions.
As a national executive search firm, Direct Recruiters, Inc. (DRI) stays current on these laws around the country. If you have any questions about this, please contact us for a conversation.
Categorized:

Uncategorized

Tagged:

Candidates, Direct Recruiters, Direct Recruiters Inc, DRI, Employers, Executive Search, Job, Jobs, jobseekers, recruit, recruiting, salary, salary law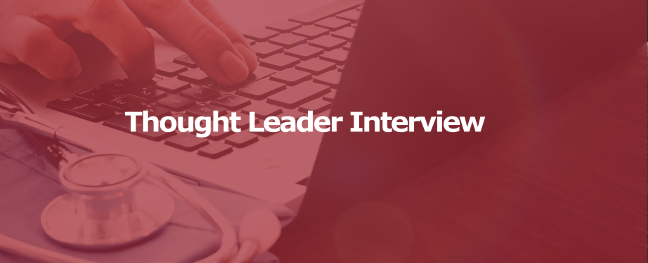 November 13, 2017
Brenda Schmidt, Founder/CEO of Solera Health, recently spoke with Norm Volsky, Director of Mobile Healthcare IT about her company, goals, trends in the HIT industry, and much more as a part of our Thought Leader Interview series.
Please tell us about yourself and the company you founded, Solera Health.
I started my career in Science, receiving a Bachelor's degree in Microbiology and a Master's degree in Immunology, and then flipped over to Business.  I worked for Baxter Healthcare for about 15 years, the last 6 of which I was responsible for the Clinical Nutrition Market in Latin America. I really wanted to break out of a large company and start something on my own, so I looked around at where the market was going in the early 2000s when health management was going high tech, high reach. I thought there was a real opportunity to impact the health of service workers who didn't have a computer and required more of a community-based focus. I bootstrapped a company, Viridian Health Management, for about 10 years and the experiences with Viridian led me to Solera's business model. Solera has created a new category as a preventative care benefits manager. We connect individuals to non-medical prevention, coping and support services that meet people's unique needs and preferences, paid by their health insurance company. We have initially focused on the Diabetes Prevention Program to prove our business model.
What was your motivation to start Solera Health?
I purpose-built Solera's business model through several experiences at Viridian that identified the need for a marketplace or integrator in healthcare for non-medical services, delivered by community organizations and digital health solutions paid through medical claims. At Viridian, we focused on employee health management for organizations that had very diverse employee populations. These employers required a creative approach to monitoring the health and productivity of their employees, primarily through program delivery by local community resources that delivered evidence-based, culturally competent programs, which was unique in the market in the early 2000s. After that, we won a large CDC population health demonstration project that leveraged community resources to deliver evidence-programs as a health management strategy for small and mid-sized employers. We then worked with a national retail pharmacy chain to manage patients with multiple chronic conditions, referred from a local accountable care organization, to keep them compliant with their care plan between their doctor visits. Based on these three experiences we realized that there was a real need and opportunity for a technology platform and business model that could connect patients, health plans, and physicians with non-medical prevention, coping and support services, delivered by digital health solutions or community organizations, that could impact cost and quality through a high-access, low cost network. That was the motivation for Solera. I pivoted the business model from Viridian Health Management and purpose-built Solera's business model to address that market need.
What inspired you to pursue a career in healthcare?
I was always interested in Science in high school and in college, getting my degree in Microbiology. Disruptive companies in genetics and tech were starting to enter the market.  I thought there would be growth in careers focused on genetics or microbiology, and I applied for a position as a microbiologist. I'm pretty outgoing and I remember the guy in the lab saying, "this job is not for you." After that, I thought about medical school but got my Master's degree in Immunology partly because my parents said I either needed a job or I would have to come back home. I didn't have a job and I didn't want to go back home, so I went to Grad school. At the end of my Master's I realized I didn't want to get my PhD and spend my career in research. I wanted to go out and see if I could make a difference in healthcare through product, technology and innovation. My first job out of Grad school was as a Pharmaceutical Sales Rep and that was probably much better suited for my personality. After a few years in sales, I joined Baxter Healthcare and had a variety of roles in Global Marketing, Product Management, and Quality.  Those experiences in a world-class company served me well when I started my own company. From the very beginning, the vision was to create an innovative company that solved a big healthcare problem with a culture of compliance and quality as opposed to a technology – driven company that develops a product and then looks for a buyer. Solera purpose-built our business model to solve a problem with a large financial impact for payers. This has led to Solera's quick market adoption and growth.
What are your goals for Solera Health in the next 5 years?
Five years from now I want Solera to be a global platform for integrating non-medical services into medical care at a lower cost to improve quality of care. As a first step, Solera chose to integrate the hundreds of Diabetes Prevention Program providers to prove our business model - that health plans would see the value of non-medical providers to prevent and better manage their members, and would pay for non-medical services delivered by community organizations and digital health solutions. The Diabetes Prevention Program was the first prevention program that we launched in an ecosystem that includes prevention, coping and support.  Solera's technology platform supports value-based non-medical network designed to keep people compliant with their care plan between doctor visits by connecting them to an ecosystem of community and digital providers.  Solera guides each patient to the "best fit" program provider based on their unique needs and preferences. For example, a physician might tell a patient to lose a few pounds, eat healthy and exercise more and then send them out into a world where that's not very easy. Solera can help the patient by matching them to a program, paid for by their insurance company, where they live, work, play, pray and shop and provide them the needed resources whether that's prevention programs or social support, resilience, sleep or healthcare related social supports. All of those things have a direct positive impact on healthcare costs, but they're not appropriate services to provide within the four walls of a clinical setting.
What trends do you expect to see in the HIT industry in the next 5 years?
A trend we are already seeing is market consolidation of digital apps. There are hundreds of apps, and individual point solutions have a difficult time gaining traction with payers and employers who are looking for single-source platforms. The other trend we've seen is collaboration among a wide variety of stakeholders to integrate their various technology and digital solutions into a patient-focused strategy where those things, in concert, can provide holistic care to a patient. In general, people are realizing that a single technology is not going to solve an end-to-end problem in healthcare, so collaborative partnerships and integrated technologies help streamline both the contracting process and the patient experience. Another trend is that demonstrated clinical effectiveness is becoming more and more important. Payors want proof that these things work in broad populations, and certainly, the FDA is moving in that direction around pre-certification of digital apps. Another trend is just the recognition that human interaction and accountability is an important driver of behavior change, and that digital apps that use data and even provide feedback using artificial intelligence haven't shown that they can drive sustainable behavior change. We have seen several hybrid models where content delivery and data collection can happen digitally, but when you want to provide effective support for sustainable behavior changes, we believe that takes human interaction, accountability and motivational interviewing - which is very difficult to do with technology.
What interesting new projects are you working on?
We looked at all the reasons why our business model was successful for the Diabetes Prevention program. There were 3 key factors that drove the success of our business model. The first was a highly fragmented set of program delivery providers that required integration into a network. The second was the need for a standard set of quality metrics across a disparate group of program providers to document quality, performance and outcomes. Third, we look for programs where there could be an engagement strategy dependent on consumer choice. Even though many program providers may be delivering the same program or addressing the same problem, the intervention methodology and patient experience can be very different. Solera is like Match.com for non-medical service providers - we match people to the program provider that best meets their unique needs and preferences.  The delivery modality could be telephonic, telehealth, digital, online, community, in person, group, or individual. There are several different variables that can impact a person's success. Because behavior change is so personal, it is important to meet people where they are and provide programs and program providers for them where they feel that they'll be most successful. As the business model has expanded beyond Diabetes Prevention to other non-medical services such as sleep, resilience, tobacco cessation, and healthcare related social support, we look more like Expedia.com when you think about a wide variety of different types of programs and services that we can bundle together. For example, if your trip includes a car, a hotel and a flight, in our world that might be diabetes prevention, stress and a food prescription as a custom bundle for each person from among our variety of programs and services that's unique to each person. That analogy makes a lot of sense for our technology platform and the business we're building. The next market we are launching is an integrated network of sleep and resilience program providers. There are so many different digital apps addressing sleep and stress management that deliver their programs in very different ways that there is even more of an opportunity to identify and match people with a program that meets their needs than diabetes prevention. Improved sleep and resilience also have a direct clinical correlation with obesity and chronic disease. As we've talked to employers, consultants, plans and even the providers and vendors in our network, most agree that our model makes sense. If Solera can identify the people that are the "best fit" for each one of our network providers, it benefits both the program provider and the patient. We have dozens of solution providers in our network. They are not competitive with each other, even when providing the same program, because they don't want the most people using their app or program, they want the people who are going to be most successful using that app and program. If Solera can help make that match, it benefits everybody.
You are the President of the Council for Diabetes Prevention and the Board of the Arizona Bioindustry Association. What new initiatives are you accomplishing on these boards?
Each board has very different missions. Here in Arizona, there's a recognition that Phoenix and Tucson have the assets to support and fuel an innovation economy and become a medical and technology innovation hub. The Arizona BioIndustry Association was critical in pushing the angel Investment tax credit through the legislature, paving the way for tax breaks for people investing in young entrepreneurial companies. The organization is a catalyst for bringing capital to Arizona life sciences and healthcare technology companies, and supporting technology transfer to commercialize the innovative technologies being developed at our state Universities. The group is also creating collaborative partnerships with the Arizona Technology Council and other economic development stakeholders to attract companies to Arizona, making sure that we have adequate talent and socializing the assets that can support a vibrant start-up community.
The other organization that I'm very passionate about is the Council for Diabetes Prevention, a new non-profit that was started just about a year ago at a Congressional briefing. The Council was created with the recognition that the Diabetes Prevention Program was going to become a required preventive benefit for all Medicare members. The program is delivered by highly fragmented community-based organizations and digital health solutions that didn't have an advocacy voice in Washington. The Council provided the opportunity for these providers and other diabetes prevention stakeholders to come together, share best practices, and establish quality metrics for program delivery for the industry.  They also needed an organization to advocate on behalf of non-medical providers that could deliver these evidence-based programs in a quality way without licensure, credential, or certification. We now have almost 100 Council members, an independent 5-member board. The Council is very active in advocacy and working with CMS and CDC to ensure the effective implementation and administration of the DPP. It was fun to be involved in something from the very beginning that could make a big difference in a new national benefit.
As an accomplished healthcare entrepreneur, what advice do you have for up and coming entrepreneurs?
Breaking through the noise in healthcare is really hard. There are literally hundreds of healthcare startups pitching to the same buyer. When introducing a disruptive technology or new product, it is important to focus on the problem you are solving, and the industry will look to you to solve it. Grow through thought leadership and clinical evidence as opposed to marketing.  It is also important to identify and sell to the person who is financially motivated to buy your solution to solve a problem that impacts their bottom line. Health Plans and employers are very fatigued with point solutions and are looking for platforms that offer an integrated solution or end-to end patient experience. There are certainly a lot of problems to solve in healthcare but I think the other important strategy is collaboration. There isn't a single company that has an end-to-end solution for payers. A good strategy for new market entrants is to partner with a more established company that already has clients and revenue. Find partners where your solution helps them add more value to their existing client base as a way to gain revenue and traction to avoid the very long sales cycles. This has been an effective strategy for benefit integration platforms and consumer engagement companies. Once the new company has established credibility as a partner to one of these larger organizations, it's easier for them to sell directly to payors and scale their businesses
What drives you to succeed?
I just really want to make a difference. When I leave the house in the morning I tell my husband, "I'm going out to change the world one pre-diabetic patient at a time." We just did a series of testimonial videos for people who have participated in the Diabetes Prevention Program that highlighted their journeys.  Solera has made a difference in people's lives even though we don't deliver any of these programs. Sometimes I play these videos to focus on our mission because it is a privilege to have the opportunity to make a real difference in someone's life, and it is very motivating. There is a tremendous opportunity to scale non-medical programs delivered in communities and the world can't move fast enough for me to scale prevention and support programs and services that I believe can transform healthcare. I see such a huge opportunity to impact patients outside of clinical settings. While I am focused on innovative business models to transform healthcare to improve costs and quality, it really comes down to helping individuals improve their health. The personal stories of people struggling to improve their health and the feedback that we have made it a little easier for them drives me to do more.
What strategies do you use at Solera Health to retain top talent?
I have purpose-built a mission-driven organization with a great corporate culture. Solera benchmarks our corporate culture against industry and national benchmarks, which we exceed in all categories. We recently won the "Best Places to Work" award in Phoenix.  We also hire self-driven people and then give them the freedom to excel.  I have a no-jerks rule, a rule to not have stupid rules, and we really focus on mastery, autonomy and purpose in a collaborative environment. Solera is a very mission-driven organization and it's important to me that everyone can tie their job with both the business objectives but also the purpose of the organization. Corporate culture and focusing on the importance of our culture has really helped us attract and retain top talent. People want to work here. We consistently get inbound inquiries about coming to work for us because people believe in our mission and believe that we can make a difference.
How has government regulation and policy affected your niche in the healthcare industry?
Government regulation was the driver for us selecting the Diabetes Prevention Program as our initial market and product. The Centers for Disease Control was authorized by Congress back in 2010 to scale the Diabetes Prevention Program. The CDC built an infrastructure of community organizations using non-clinical providers as trained Lifestyle Coaches who were delivering the program through grant funding. The CDC developed a standardized curriculum that was public domain and established quality and fidelity metrics for the program. That standardization and CDC oversight made it a good market for us to start because we could assure our health plan clients that we had a quality delivery network as opposed to Solera curating our own network. The Center for Disease Control has an existing infrastructure and framework. We saw a line of sight on reimbursement for two reasons, the first being that the US Preventative Services Task Force made a recommendation that the Diabetes Prevention Program was the Gold Standard to address cardiovascular risk reduction. It became a mandate for health plans to cover cardiovascular risk reduction through a 12-month intensive lifestyle program that really wasn't applicable to deliver by higher-cost clinical providers. The second reason was the Diabetes Prevention Program was being evaluated by the Centers for Medicare and Medicaid Services Innovation Center as an expanded model. We anticipated that the Diabetes Prevention Program would become a covered Medicare preventive benefit around the 2017-2018 timeframe. Back in 2013 we knew it was an interesting market for us to enter based on regulation and prove our business model, and not have to go to health plans and ask them to cover services without documented impact and outcomes.  The health plans felt that they had to cover the DPP and we provided a business model that made it very easy for them to administer and offer the program to their members and employers.
When did you feel that this business model was going to be a success and you were solving the problem you set out to solve?
A very meaningful moment for me was the day we reached out to health plan members to inform them of the Diabetes Prevention Program as a new health benefit. We could actually watch and see the statistics of people matching and enrolling in the Diabetes Prevention Program. We celebrated the number of people who may not become diabetic. We've enrolled more people in the Diabetes Prevention Program in 2017 than the entire industry has enrolled combined over the previous 4 years, so we have solved for consumer engagement and scale. This is tens of thousands of people who may now not get diabetes. It's really thrilling to see our model and technology working.
Norman Volsky
Director of Mobile HIT
440-996-0059
nvolsky@directrecruiters.com
October 25, 2017
By Matthew Cohen, Practice Leader - Energy & Sustainability and HVAC/R
As a recruiter, I routinely manage the expectations candidates during the offer stage of their interview process. Recently, the most negotiated piece of the offers I see besides salary is paid vacation time.  For decades, the standard for vacation time in most industries was a small amount of PTO accrued over time and the additional PTO was tied to the amount of years someone was employed.  We are seeing a fundamental shift in the importance of PTO.  The advances in our understanding of mental and physical health has caused candidates to value PTO as a key factor in their decision-making process when deciding on a career change.  This shift begs the question: why not have unlimited PTO for your employees?  Below are three reasons unlimited PTO should be considered:
Healthier, Happier Employees: There are a multitude of studies that show the negative effects sitting in an office can do someone both mentally and physically. Having unlimited PTO can give an employee an opportunity to decompress and recharge whenever they feel the need.  Employees who come to work with a positive attitude more often can create a better work environment and decrease stress and employee burnout which will in turn, increase employee retention.
More productivity: It sounds odd, but there is a case to be made that the more PTO employees are given, the greater their productivity. If employees can come to work with less mental or physical stress, they are more likely to produce results at a higher rate. If employees are counting the months until their next few days of PTO, that distraction can limit their productivity.  In addition, having unlimited PTO can create a greater relationship between employees and employers which also can lead to an increase in productivity.
Greater Accountability: One of the biproducts of allowing unlimited PTO is greater accountability between employers and employers. Employees are more likely to be more transparent and honest about their work if they have the freedom to take PTO when they need to.  Those who abuse unlimited PTO and who are not productive when back at work, can be dealt with swiftly with a shared understanding that unlimited PTO means more accountability when at work.
While not all industries and jobs can support unlimited PTO, the importance of vacation is growing at a rate where we all need to understand and take notice.  We are seeing unlimited PTO polices work in many industries and we see this as a continued trend in the future.  Next time you hear someone say, "I need a vacation" you might just want to give it to them.
Contact Matthew:
440-996-0860
mcohen@directrecruiters.com
Matthew's LinkedIn
Tuesday, October 17th, David Peterson, Managing Partner of Plastics and Flexible Packaging was a featured presenter on a packagingPRINTING Educational Webinar! The webinar was titled 'How to Find, Train and Retain High Value Employees' and was inspired by a growing concern that hiring managers in the packaging and printing world are finding it challenging to hire and retain top talent. David covered Millennials in the workforce, and beneficial ways to attract, hire, and retain this talent, while Tom Brennan, Chair of the Communication Arts Department at Chowan University covered the topic of Training employees.
View the details of webinar here and sign up for future webinars! Please contact David Peterson to discuss or network at dpeterson@directrecruiters.com or 440-996-0490.